10 best Christmas gifts for board game lovers
O come all ye playful.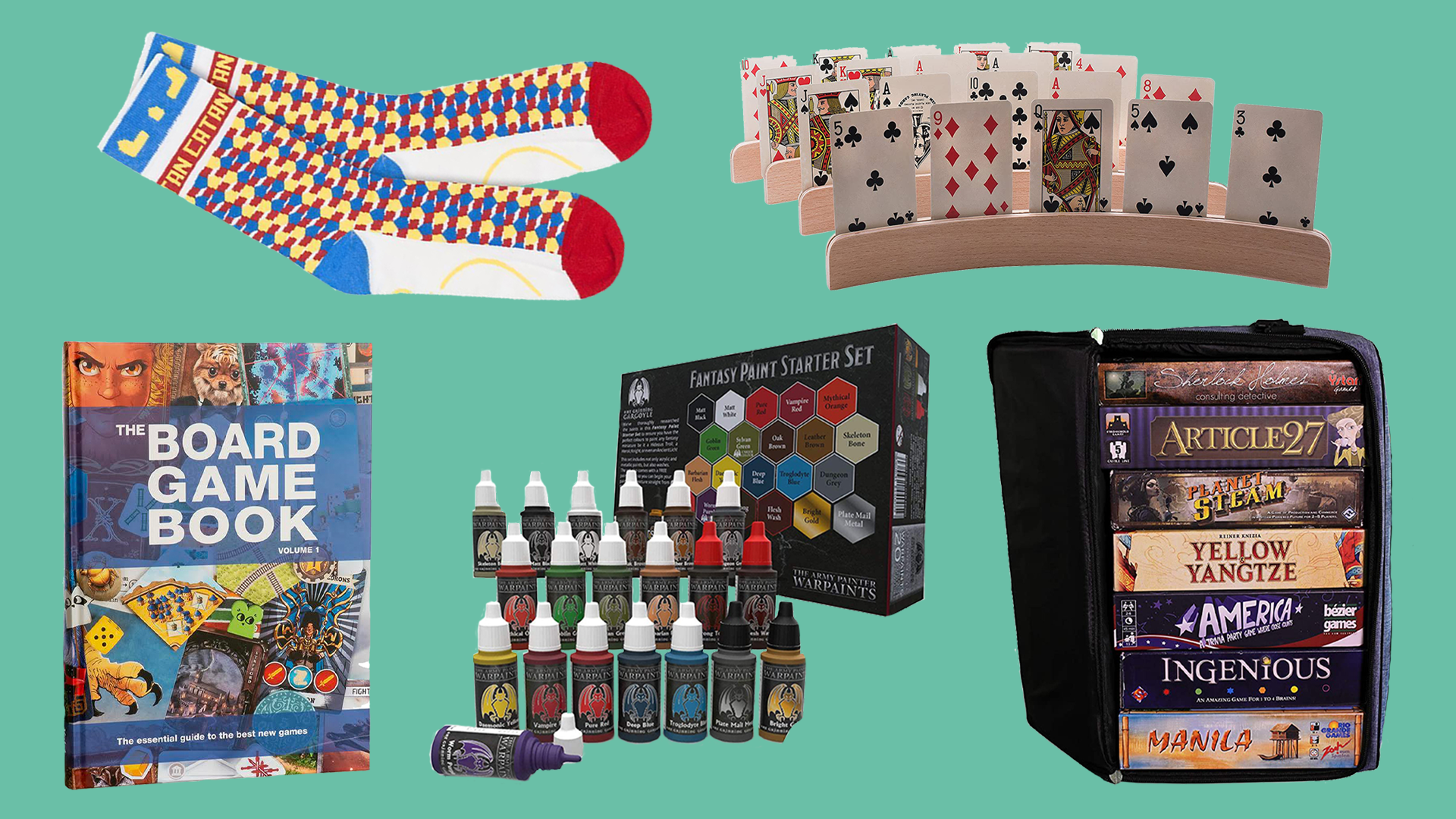 Sometimes it's a struggle to find a nice present that isn't just another tabletop addition to place on top of a board game lover's collection. As we all know, board games can be rather expensive and it's not especially easy to work out whether someone already owns a particular title or what they might like.
This guide is an eclectic collection of ideal gifts for board game lovers: items that are suitable for anyone who enjoys the tabletop and wants something a little more unique. These gift ideas tap into the mind of the board game enthusiast and deliver a surprise that is sure to bring awe and delight when they tear open the wrapping paper. There are a lot of uninspired options out there when it comes to hobbyist-themed gifts - does anyone really need another set of meeple shaped drinks coasters? - which this guide aims to cut through in order to present the cream of the crop.
Gifts for board game lovers
From the practical to the perfectionist, there are gift ideas below to suit every kind of board game fan. Do they regularly cart board games to your house on tabletop nights? Perhaps you could give them something to aid them with that. Are they someone who likes to proudly display their passion for board games in their home? Maybe a gift that they can hang on their walls is right. Or maybe they just really like snazzy socks. Regardless, you're bound to find something that works for pretty much any tabletop aficionado on our list of the best Christmas gifts for board game lovers.
1. Padded board game bag
This comfortable and durable bag is perfect for a tabletop gamer on the go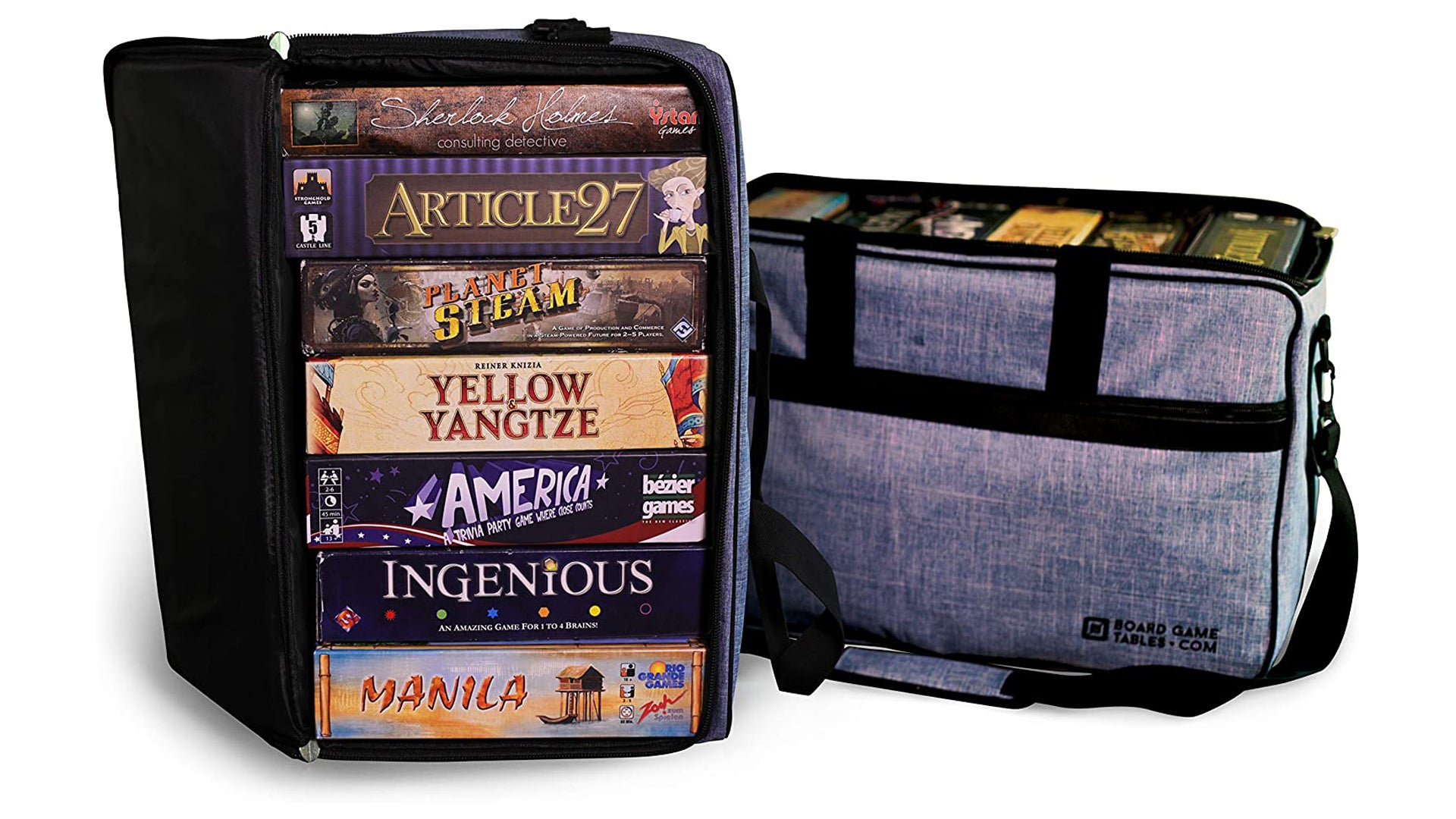 Part of the joy of board games is their physicality. Picking up pieces, rolling dice, placing blocks - all of these are what make tabletop gaming stand out as a player experience. However, there's also a huge downside to board games being such physical experiences - carrying them is a pain in the bum. It's not so bad when you've only got a couple of small boxes such as Coup and Love Letter, but when you're having to cradle a hefty tower of heavier strategy games such as Root or - heavens forbid - dungeon-crawler games like the enormous Gloomhaven, then it can be uncomfortable or precarious.
Say hello to the padded board game bag. With its padded backpack straps, padded insides and reinforced stitching, it's the perfect present for anyone who's constantly hauling board games around. It's large enough to hold roughly seven decently-sized board game boxes, is waterproof and has padding on the inside - meaning that not only are the wearer's shoulders protected by the padded straps, but so are their games. Nobody wants to open a bag to find a collection of bend cards or smashed tokens inside, after all. The bag also comes with a single shoulder strap and a handle on the top, giving the owner plenty of options for how to use it. For that special someone in your life who needs a bit of upper-back support, this padded board game bag is the ideal present.
Buy the padded board game bag from Amazon UK and Amazon US.
2. Board game art prints
Adorn someone's blank walls with beautiful board game illustrations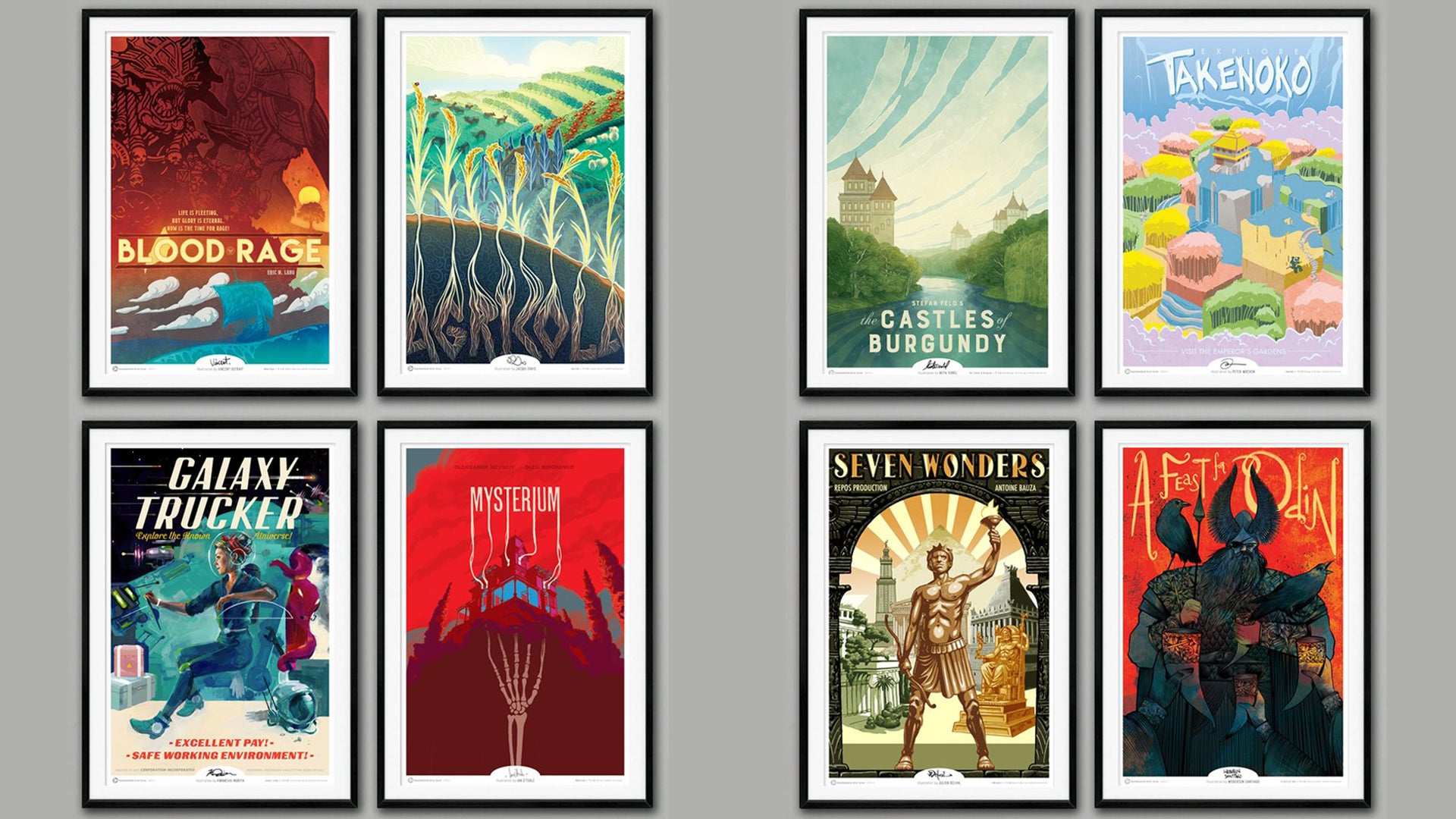 The artwork for a board game can make a significant impact on how you feel about it. For example, the bear on the front of Bärenpark could make you feel a lot more excited about playing a tile-laying board game than you might otherwise be. From Wingspan to Everdell, some board game artwork is easily beautiful enough to be put on display, potentially brightening up on an otherwise bare patch of wall - which is exactly what these art prints from BoardGameGeek do.
The BoardGameGeek art series features a collection of eight different designs created by renowned artists in the tabletop industry: Jacqui Davis - who did the art behind Ex Libris and Neverland Rescue - Vincent Dutrait (Medici), Ian O' Toole (Merv: The Heart of the Silk Road) and Kwanchai Moriya, who has created work for games such as Hall of the Mountain King and Dinosaur Island. The first set features reimaginings of the artwork from Eric Lang's Blood Rage, horror game Mysterium, modern classic Agricola and sci-fi porter simulator Galaxy Trucker. Meanwhile, the second series includes prints based on The Castles of Burgundy, Takenoko, A Feast for Odin and 7 Wonders. They're also super stylish and would look right at home on anyone's living room wall.
Buy the BoardGameGeek Art Prints series 1 and series 2 from the BGG store.
3. Fantasy Paint Starter Set
A set of acrylic paints that are well suited for miniature painting beginners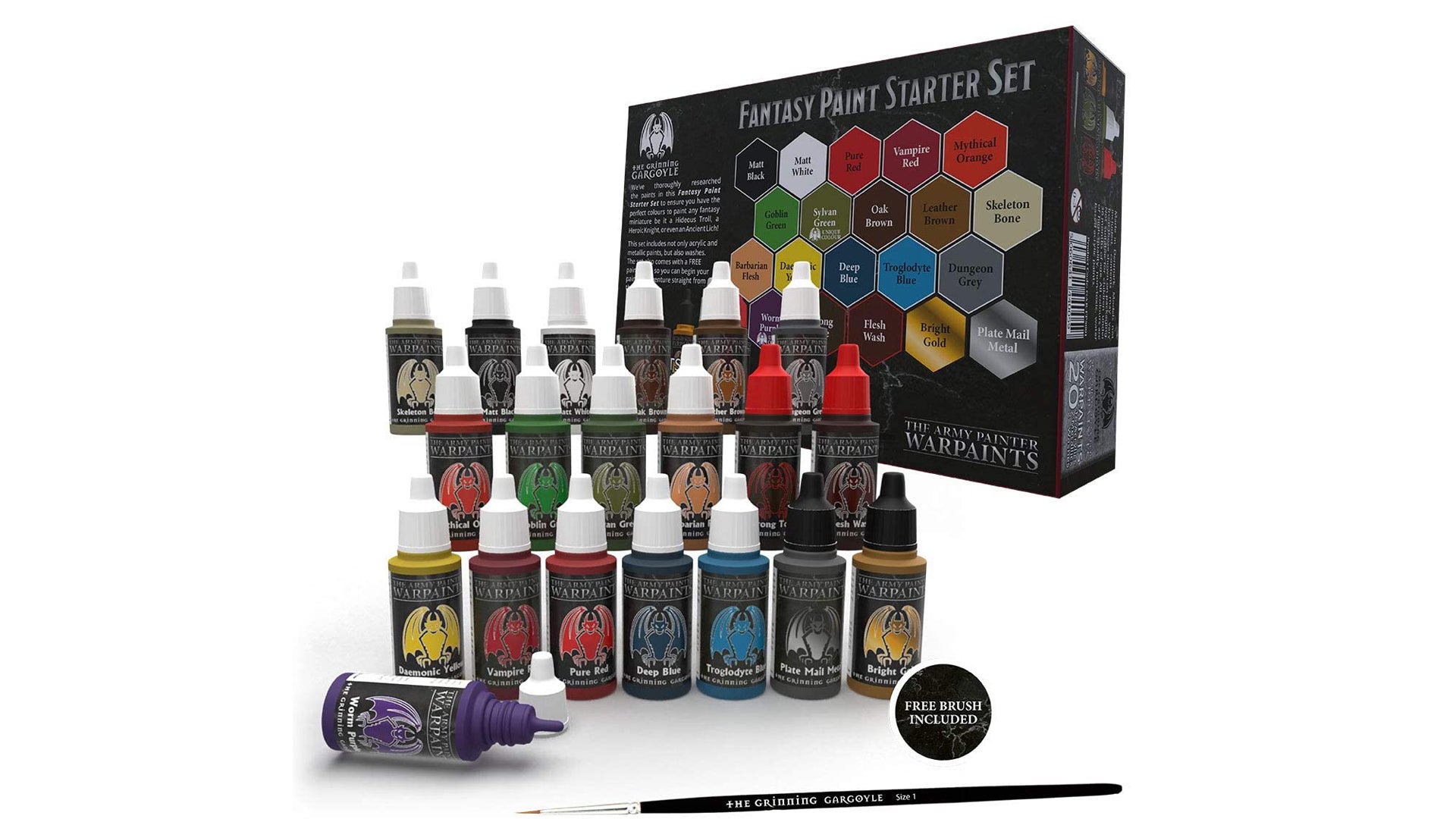 Sometimes, when you're too afraid to make the jump yourself, you just need someone to push you into a new undertaking. You could be the pusher in this scenario by hooking a friend or family member up with a brand new set of miniatures paints. Of all the hobbies out there, miniatures painting has to be one of the most intimidating simply because it's hard to know where to start if you're completely new. Acquiring the right set of paints is a good place to start - aside from getting the figures themselves - which means that all your gift receiver needs to do is have a read through a good guide on how to paint miniatures and they're ready to go.
This starter set contains 20 different colours of acrylic paints, including two different washes and two metallic paints as well. These may not be the most technical of miniature paints available on the market, but the variety provides a fantastic starting point for people who are new to the hobby. Whether they're looking to paint some Space Marines from Warhammer 40,000 or a couple of miniatures for their copy of Mice & Mystics, this set should provide plenty of options for playing with colour and shading. It even comes with a free paint brush that the receiver can add to with some brushes designed for small details and shading. Encourage a board game lover to pursue a new hobby by getting them this set of miniatures paints.
Buy the Fantasy Paint Starter Set from Amazon UK.
4. The Board Game Book - Volume 1
Expand someone's knowledge of the tabletop world with the first entry in this excellent series of books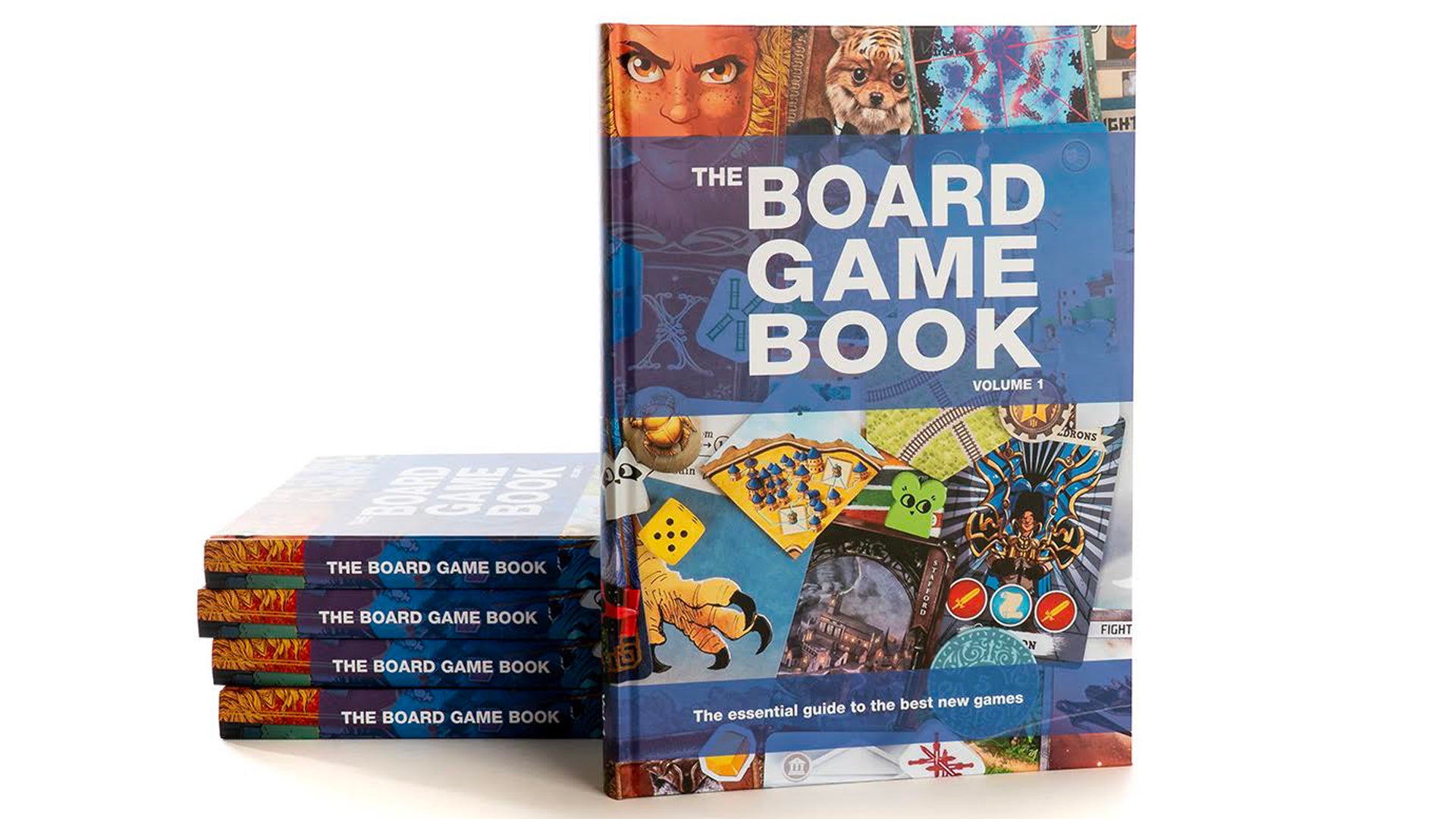 The world of board games has changed an awful lot over the last couple of decades or so. Since the 1980s, innovative board game designers have transformed the tabletop space into what it is today - with an incredibly wide range of different types of titles that are suitable to newer players and more experienced kinds. Learning about what's out there now can both spark passion in someone with a burgeoning interest in tabletop games, and can remind someone with a deeper understanding of the hobby about what makes it so great. The Board Game Book - Volume 1 is a tome about some of the most exciting board games released in recent memory - how they came to be, what makes them work and why they're worth paying attention to.
With contributions from journalists featured on The Guardian, Vice and PC Gamer (Disclaimer: as well as several contributors who have previously appeared on Dicebreaker, including editor and creator Owen Duffy), this book contains insights by writers who know what they're talking about when it comes to board games. When you're into the hobby, sometimes there's nothing more exciting than reading about another person's shared love of tabletop and the games they enjoy. Whoever you give this book to can expect to get the lowdown on a wide variety of board games - from quick games that are perfect for party evenings to more complex examples. This is probably more suitable for someone who is just getting into playing board games or is thinking about it, but The Board Game Book - Volume 1 undoubtedly has a universal appeal.
Buy The Board Game Book - Volume 1 on Amazon UK and Amazon US.
5. Polyhedral sugar dice set
Sweet to eat and nice to look at, these edible dice are a fun gift for anyone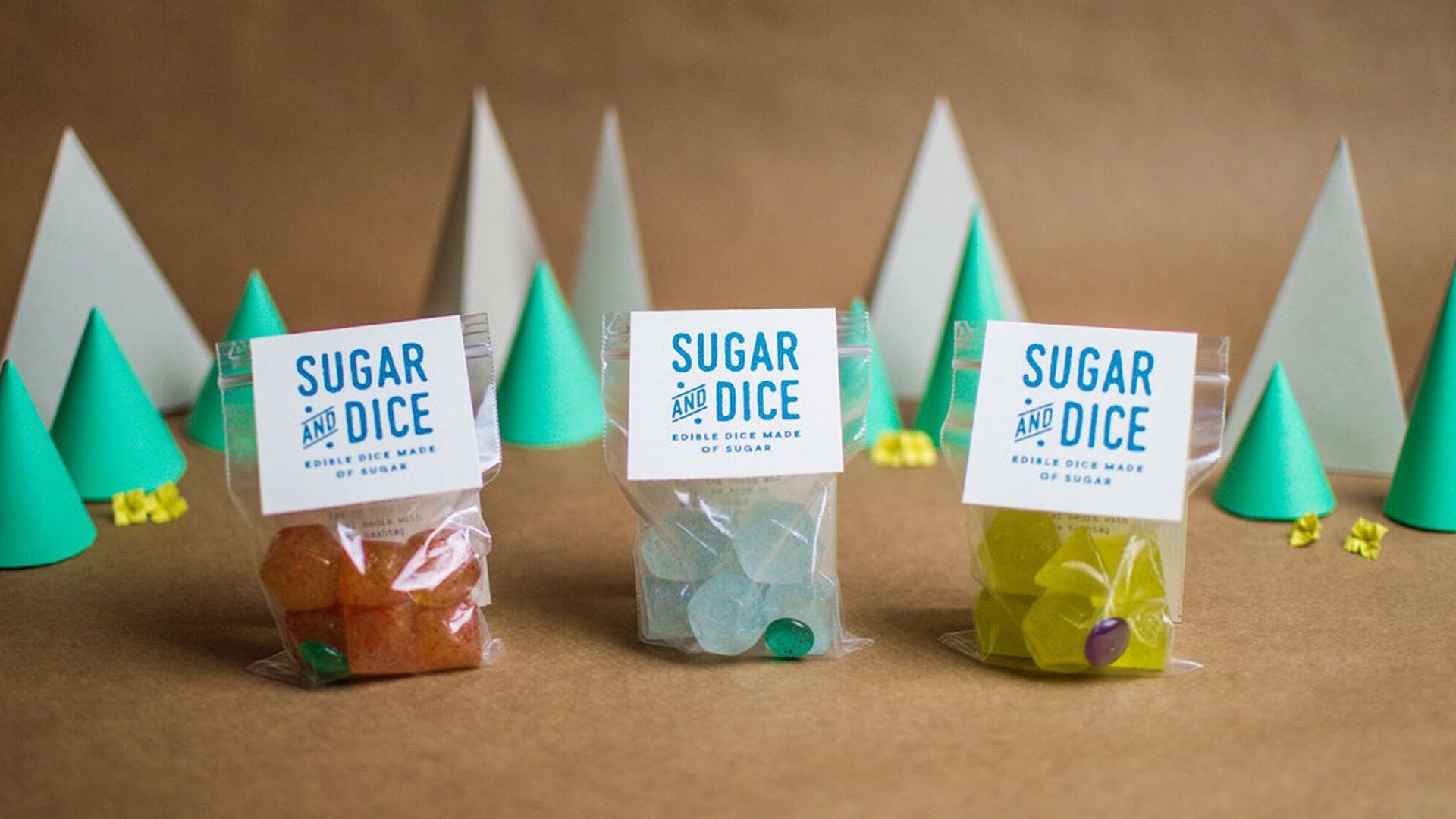 Sometimes the best gifts are the ones you don't expect. And I doubt anyone would expect to receive a pack of edible dice as a present - they're so quirky and arguably far more exciting than another lot of non-edible dice. Packs of dice are a dime-a-dozen nowadays; it's often the case that a seasoned board gamer will have mounds of the things everywhere. Getting a pack of beautiful-looking dice that you're encouraged not to hang on to - these things might be made entirely of sugar, but like every edible item they have an expiration date - is something they're unlikely to have come across before.
This set of sugar dice comes with a solid collection of all the usual suspects: d4, d6, d8, d10, d12, d100 and, that star of the show, the d20. You can choose between a wide range of colours, whether your gift recipient is into pastel shades or richer colours, and there's even a second option of the colour of glitter you want them to contain. Yes, that's right, the dice come with edible glitter as well. What's more, these sugar dice are entirely gluten-free and vegan, meaning that whoever you send them to can enjoy them with a clear conscience and unbloated stomach. Unfortunately, shipping has closed for buyers outside of Europe looking for a Christmas gift idea, but otherwise these make for a perfect present for a sweet-toothed board game lover.
Buy Polyhedral Sugar Dice Set on Sugar and Dice Crafts' Etsy page.
6. Scythe component upgrade set
Give a friend or loved one's copy of Scythe a glow-up with these fancy components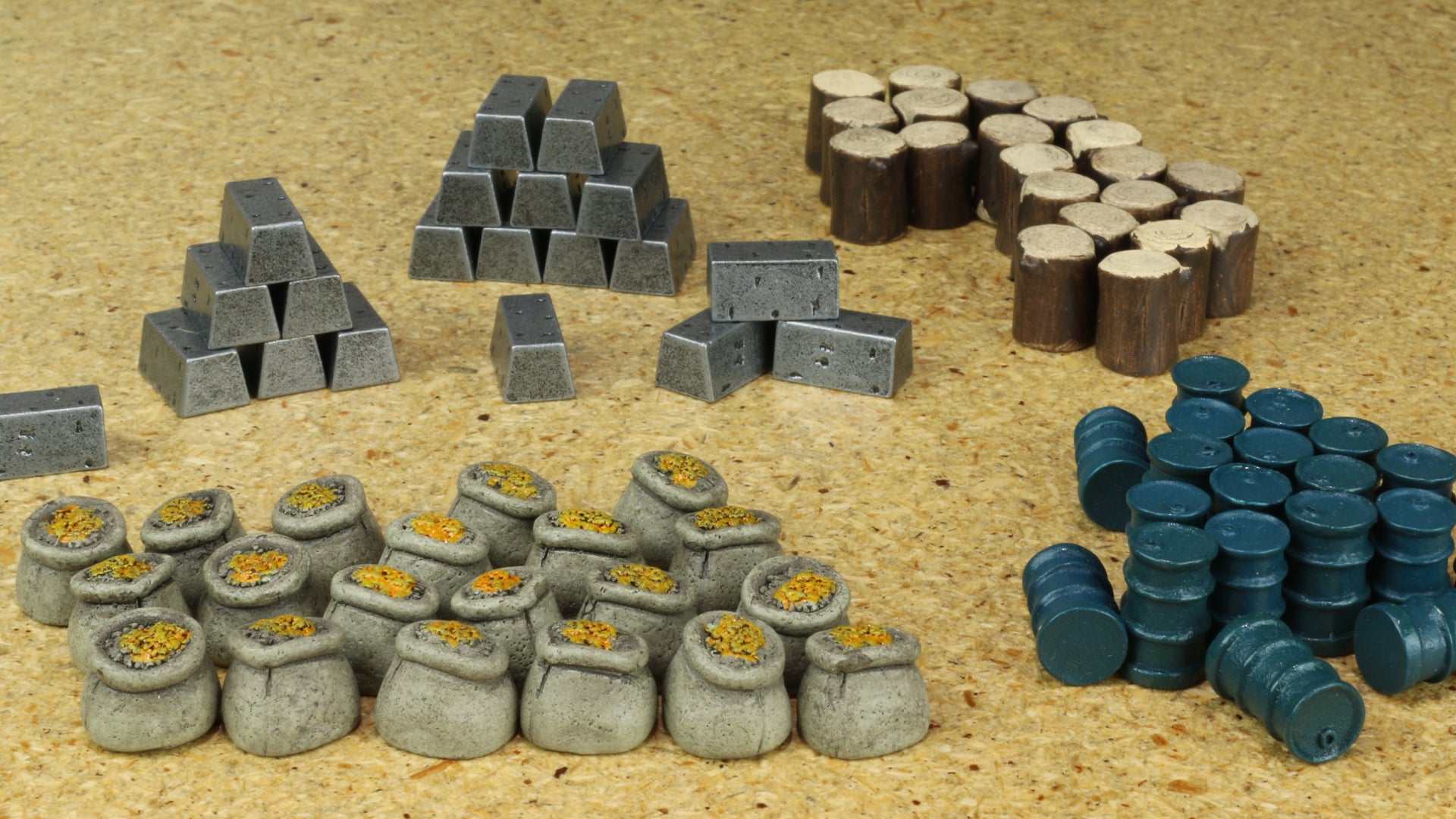 Tokens perform their role just fine in most games, including those found in one of the best board games of recent years: Scythe. There are a lot of tokens in Scythe, mostly because there's just a lot of things to do in the game, and they serve their purpose admirably. However, if you happen to know someone who's really into their Scythe and that person also happens to be on your gift list, this might be the ideal present for them. Good components can really elevate the experience of playing a game, so providing a loved one or a friend with some fancy components for their copy of Scythe can only improve an already excellent thing.
These Scythe components are designed to replace the resource tokens that players usually place on the board whenever they perform the produce or trade action on their go. Rather than using a simple token with the picture of a slab of metal on it, players can place a mini facsimile of a slab of metal on their board instead. Also included are little pieces to represent food, oil and wood, all shaped and painted to resemble their real-life counterparts. Not only are these pieces positively adorable, they help make the play experience that much more immersive and provide a nice boost to a player's copy of Scythe. Brighten a Scythe fan's day by giving them this delightful set of components.
Buy the Scythe Component Upgrade set from The Game Crafter.
7. Chess piece earrings
Fashion and tabletop gaming collide with this delicate pair of chess themed earrings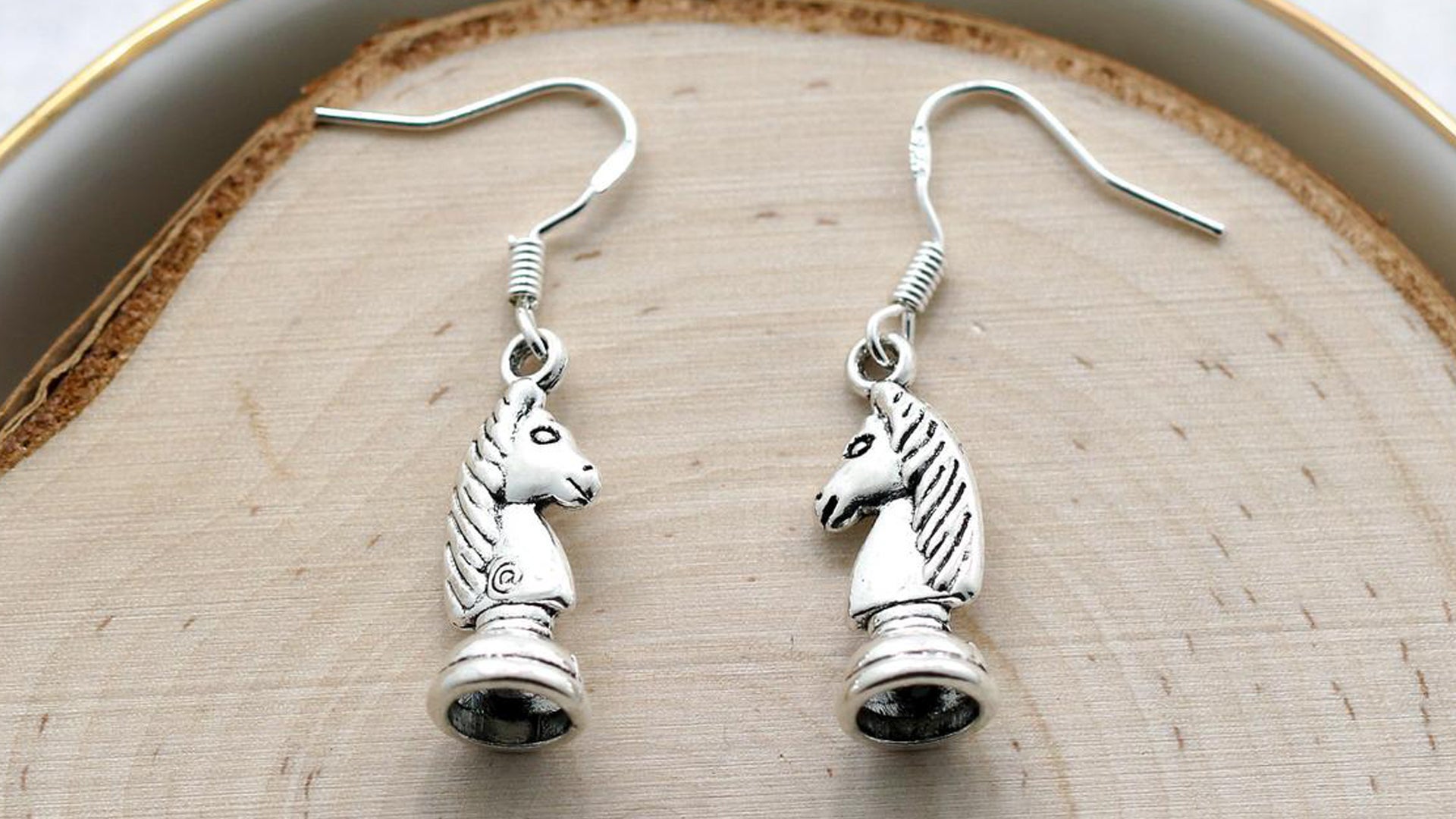 Considering how hot Netflix series The Queen's Gambit is at the moment, there's never been a better time for chess players to show their love for the game. The abstract board game has been a staple of the tabletop for nigh on centuries now and yet it continues to endure as a popular pastime. Even if none of your friends or family members are international chess champions - though if they are, well done to them - they might still enjoy a few games enough to want to publicly display their love of the game. In that case, they may very well appreciate receiving these cute little chess piece earrings for Christmas. (It also helps if they have already had at least one of their earlobes pierced as well, unless this is meant to be encouragement to do so.)
The product description might say they're for women or girls, but we believe that chess enthusiasts that identify as any gender would look absolutely lovely wearing them. The earrings themselves are made from silver and dangle rather attractively from the lobe, as if an invisible hand were holding them aloft a chess board. They're also handmade, which makes for a nice change from the masses of machine-built jewelry that you usually find in High Street shops. Board game lovers and fashion-conscious individuals alike will cherish these stylish earrings.
Buy chess piece earrings from Sigmo Creations on Etsy.
8. The Doom of Fallowhearth: A Descent - Journeys in the Dark Novel
Feed a fan of the Descent series more fantastic stories by gifting them this book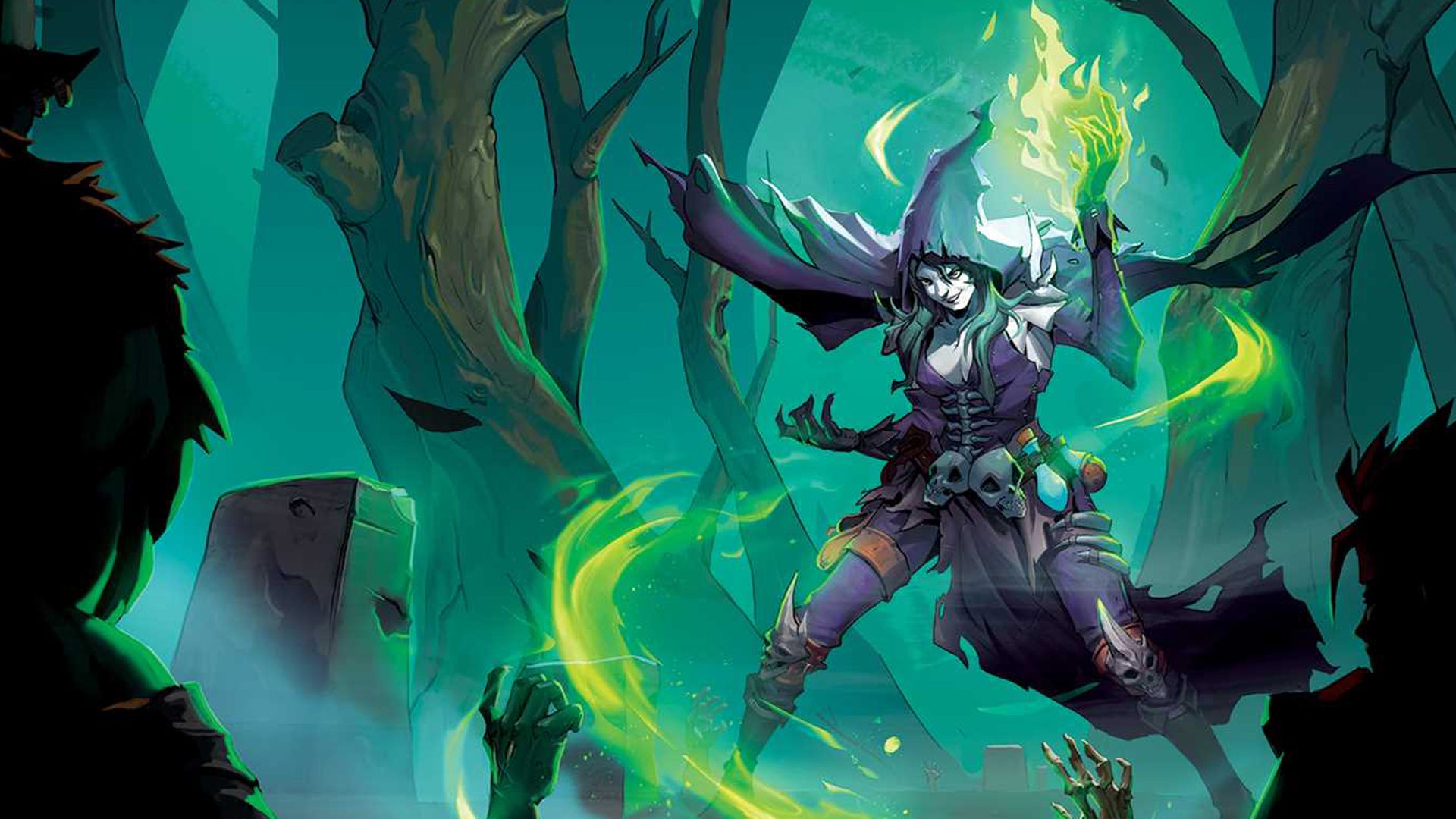 From saving the world from a destructive virus to investigating a haunted house to discover its mysteries, RPGs are not the only way to get storytelling kicks from the tabletop these days - board games can have just as compelling narratives. Which is why it makes a lot of sense for companies like Asmodee - the board game giant behind games like Eldritch Horror and Keyforge - to be expanding the universes that its games are set in beyond just new entries. Asmodee has already given the go-ahead on novelisations of several of its most popular tabletop series - including the dungeon-crawling franchise, Descent.
With latest instalment Descent: Legends of the Dark set to be released next year, there's never been a better time to brush up on some of the series lore. The Doom of Fallowhearth: actually revealed the existence of Legends of the Dark (albeit, unintentionally) in its description on Amazon, which has since been changed, which is a pretty clear indicator of its importance to the upcoming sequel. After the Baroness of Forthyn's daughter goes missing, the renowned hero Durik is hired to go find her. Bringing along Ulma Grimstone and Logan Lashley, Durik and the team venture into dangerous territory where the dead don't stay dead. If a friend or loved one happens to be a fan of the series or just likes fantasy novels, they'll probably enjoy The Doom of Fallowhearth.
Buy The Doom of Fallowhearth from Amazon UK and Amazon US.
9. Set of card holders
The gift every board game lover didn't know they wanted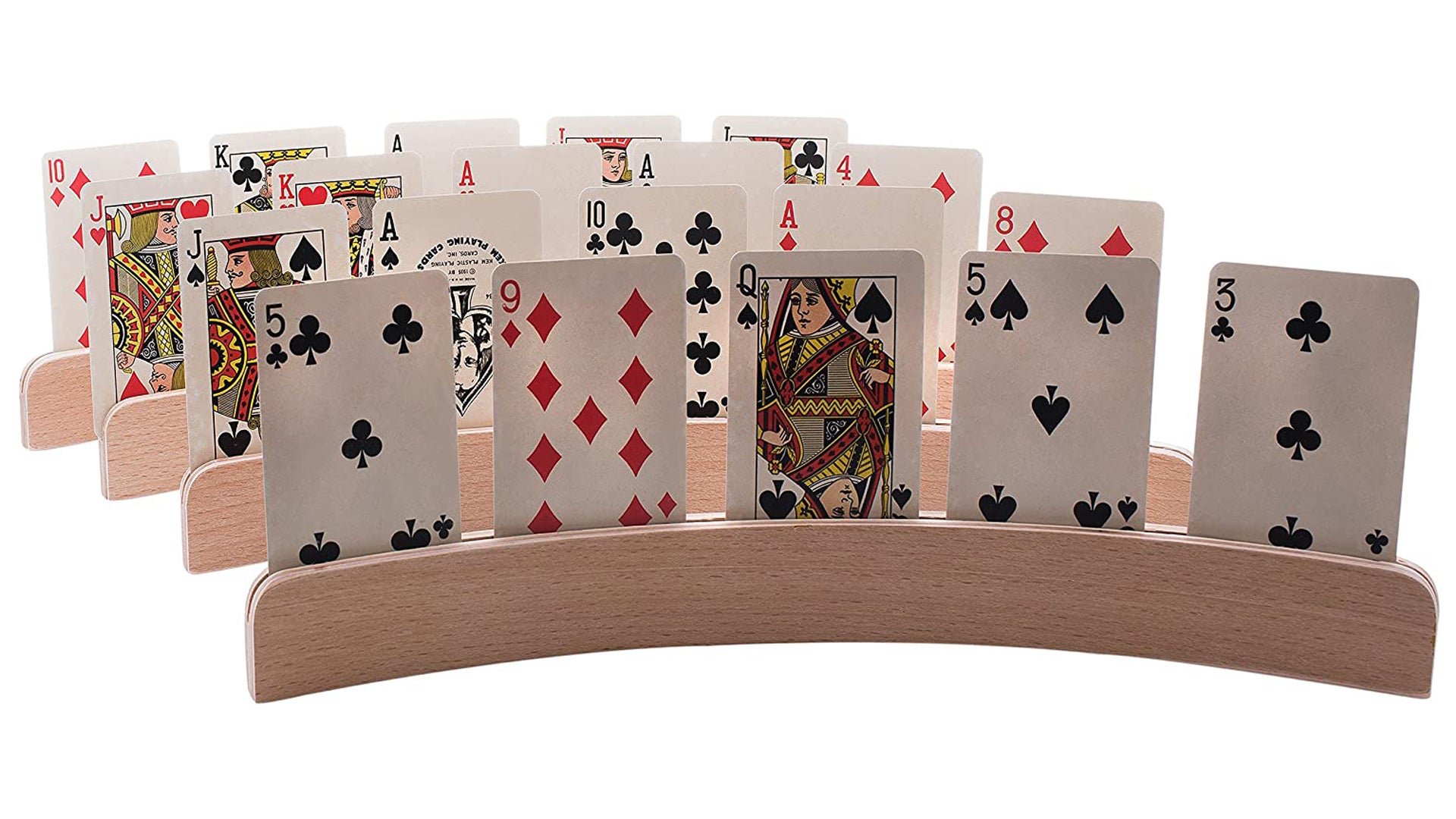 We've all been there. You're playing a board game that happens to involve cards, you don't want your opponents being privy to seeing what's in your hand, but you're sitting in just the right place for someone to get a good look at what you're holding. It's a devastating feeling. Or you simply want both hands free so you can dual-wield a drink and some snacks at the same time. This particular gift idea solves both of these problems by simply holding the cards up for you.
These particular card holders may be labelled for use with playing cards, but they can be used to hold any cards that the player fancies. Whether you know someone who is a fan of hidden role games such as Coup and Bang! The Dice Game or quick games like The Mind, these wooden card holders are the ideal tool for use in any of those. The curved design is perfect for providing the player with a clear view of what they have in their 'hand', without giving their opponents the opportunity to sneak a cheeky peek at their cards. One set comes with four of these free-standing wooden card holders, which offer a straightforward but wonderfully practical gift for any board game lover.
Buy the GrowUpSmart Set of Card Holders on Amazon UK and Amazon US.
10. Catan socks
Help a friend or loved one express their Catan fandom on their feet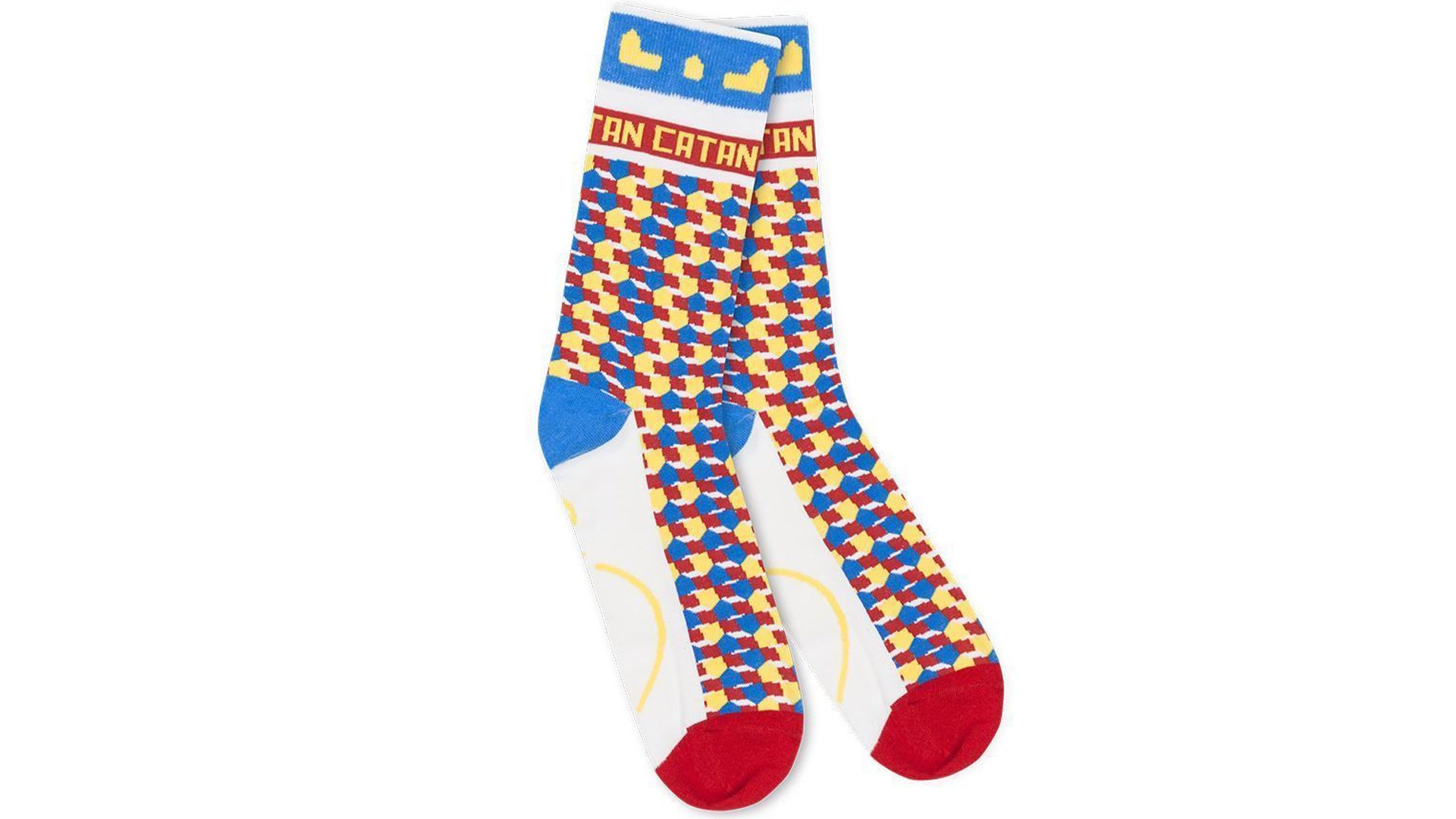 It might be commonly said that a pair of socks are one of the worst presents you can receive at Christmas, but that's arguably a very unfair statement. When the days get colder and the heating in your flat is absolute garbage, putting a pair of comfy and warm socks on your feet is an incredibly pleasurable experience. Socks are one of those pieces of clothing that you can get away with printing terribly obnoxious patterns on, simply because the only people likely to see them are the ones you can trust to be in on the joke. Should you happen to know anyone who has a strong love of the resource management game Catan, it would be a crime not to buy them these socks.
If you haven't heard of Catan - which would be quite the feat (hah) - it is a modern classic in which players compete to gather the most points by building roads, settlements and cities using resources. Considering that the majority of themed socks are known for being garish, these Catan socks are arguably pretty stylish by comparison. They're one size - so possibly not the best present for someone with larger or smaller than average feet - but they should be a suitable fit for pretty much any fan of Catan.
Buy Settlers of Catan: Resource Pattern Socks from the Catan store.