Pandemic, Carcassonne and Ticket to Ride are free on PC next week
An Epic deal.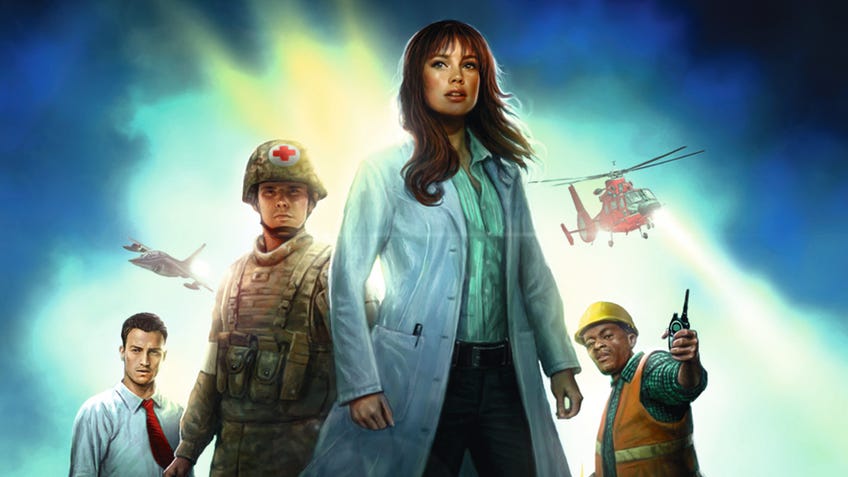 Update: Pandemic will no longer be included among this week's Epic Games Store free digital board games. Instead, its download will be available at "a later date". Meanwhile, the Pandemic product page has disappeared from the Epic Games storefront.
Original story: You can nab digital editions of board games Pandemic, Ticket to Ride and Carcassonne - some of the best board games to emerge in the last few decades - on PC platform Epic Games Store next week.
An excellent beginner board game, in worker-placement title Carcassonne the players collectively build up the southern French landscape. You might place down cities, roads, cloisters or grassland. You'll then put meeples on your tiles that transform into knights, robbers, monks and the like, which subsequently score you points. Although it requires strategy to win, it's very straightforward to pick up.
Next up, disease-fighting co-op board game Pandemic has you working together to stop the spread of deadly plagues, each of you taking on the mantle of a different role like researcher or operations expert. You'll research, travel to cities, treat the infected masses and do your best to discover a cure. On top of this, you'll have to deal with dangerous epidemic cards that speed up the spread of the disease. A hugely popular board game, it also has an acclaimed legacy board game spin-off, Pandemic Legacy, that sees you curing the world (hopefully) over a series of connected episodes.
Last but not least, in popular board game Ticket to Ride you each collect various types of train car, which are then used to claim railway routes in North America. The longer the route, the more points you'll accrue. In addition, connecting distant cities in line with your secret ticket cards will get you even closer to victory. Ridiculously easy to learn, it makes for an excellent beginner board game.
The digital board games follow the arrival of trading card game Magic: The Gathering on the Epic Games Store earlier this year, just in time for its newest deck, the greek mythology themed Theros: Beyond Death, which we checked out on Magic: The Gathering Arena.
Pandemic, Carcassonne and Ticket to Ride will be available for free on the Epic Games Store from February 6th to February 13th.