Save Salem in the upcoming Disney Hocus Pocus board game
Spell it out.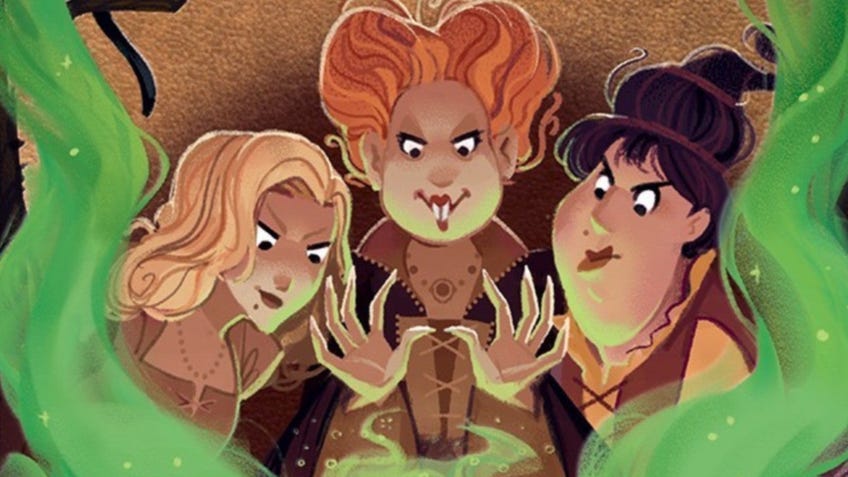 A family board game for two to six players, the Hocus Pocus board game sees the players work together to sabotage evil potions concocted by the witchy Sanderson sisters. If you fail, the souls of Salem's children will be stolen by sunrise.
The 1993 flick is centered around the three Sanderson sisters, a coven of witches executed in the 17th century who have been unwittingly resurrected into present-day Salem. A group of kids team up with a cat named Binx to stop the witches enacting a dastardly plot.
Although the film did not perform well at the box office, over the years it has garnered a cult following. Last year, Disney confirmed that a Hocus Pocus sequel was in development.
Hocus Pocus board game publisher Ravensburger, which is also behind Disney-baddie board game Villainous and movie board game Jaws, announced the upcoming board game at this year's New York Toy Fair.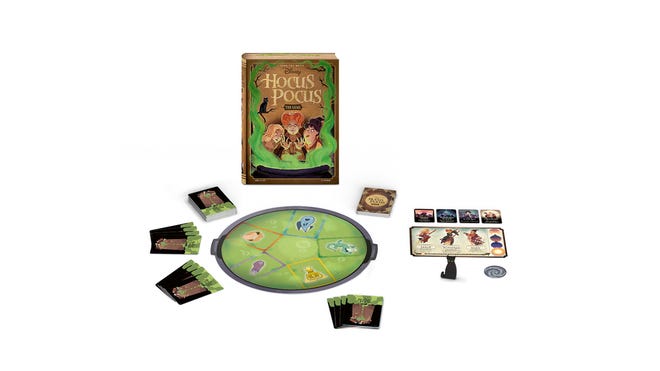 The game box itself is designed to look like a spellbook and features a wooden Binx the cat token, plus spells, potions and quotes from the film.
Hocus Pocus comes as part of a line-up of Disney titles for the publisher, which also includes the Disney Jungle Cruise Adventure Game and Villainous spin-off board game Marvel: Villainous Infinite Power. In addition, Ravensburger also has Back to the Future: Dice Through Time on the way, based on the film series of the same name.
The Hocus Pocus board game will be released in August and will cost $19.99 (£15).