Oriflamme named Game of the Year at 2020 As d'Or awards
Play to win.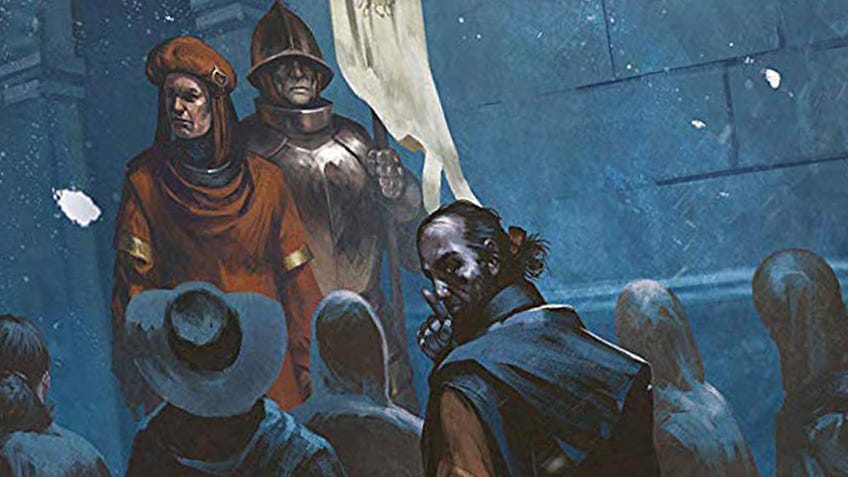 The winners of this year's As d'Or (Golden Ace) awards - the French equivalent of the illustrious German Spiel de Jahres (Game of the Year) - have been announced.
The three main Golden Ace award categories are split into the best board game for expert players, for children and the year's overall best board game - which traditionally rewards easier beginner board games.
As the selection is based around French and French-language board games, the As d'Or shortlist of nominations includes titles originally released in English prior to 2020.
As d'or Jeu de l'année 2020 : Oriflamme, As d'or jeu de l'année expert : Res Arcana, As d'or jeu de l'année enfant : Attrape rêves. #fij2020 pic.twitter.com/GPe905lt29

— FESTIVAL DES JEUX (@fijcannes) February 20, 2020
2020's ultimate winner, or Game of the Year, was Oriflamme, a medieval-based political card game which sees using cunning and malice to seize the throne following the death of the King. Other nominations for this year included party board game Fiesta de los Muertos and dino-park sim Draftosaurus.
The 'expert' Game of the Year prize was given to Res Arcana, a fantasy card game where you all play mages vying for power with the mightiest magic - and the potions and brews needed to make it. Res Arcana is the latest game from Tom Lehmann, creator of the popular engine-building card game Race for the Galaxy.
This year's nominations for the 'expert' award included asymmetric strategy game Root - which is getting an upcoming roleplaying game in 2020 - and fantasy dungeon-crawler Gloomhaven.
Last but not least, the children's Game of the Year was Attrape Reves or 'Dream Catcher'. For kids aged four and up, it sees you diving into your dreams and selecting the right cuddly toy to cover up your nightmares.
It also has a co-op board game variant included as part of the main game.
Possible candidates for the children's award include Yum Yum Island, where you feed animals, and the barrel-smashing dexterity board game Valley of Vikings.
The As d'Or awards ceremony took place as part of the Festival International des Jeux event in Cannes.