Pandemic Legacy and Gloomhaven creators resurrect '80s board game Dark Tower
Already at over £1m on Kickstarter.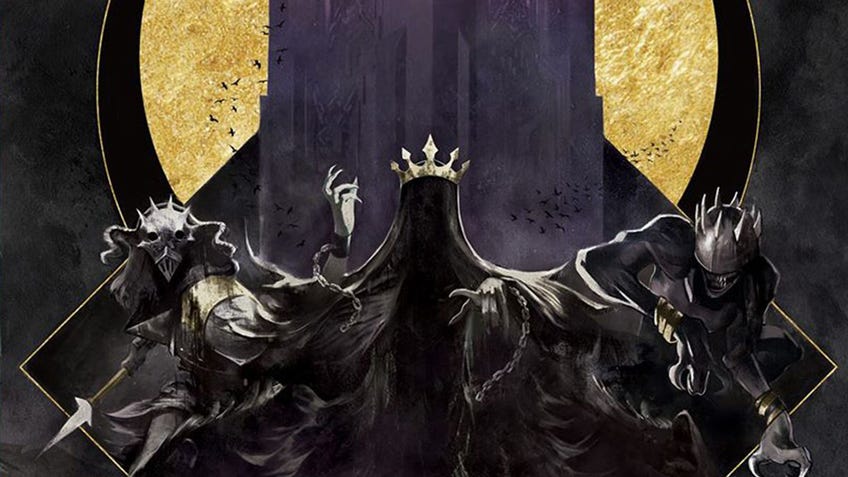 Designers Rob Daviau and Issac Childres, of Pandemic: Legacy and Gloomhaven fame respectively, have teamed up for a reboot of dark fantasy board game Dark Tower.
Described as a sequel to the popular 1981 electronic tabletop title, the Return to Dark Tower Kickstarter campaign launched yesterday and, at the time of writing, has raised over £1 million in funding - almost double its original goal of around £652,000 ($848,806).
"This game is legit bonkers," co-designer Childres wrote in a recent email newsletter. "I mean, I could never in my wildest dreams create a game with such insane ambition, and I say that as the person who made Gloomhaven."
The original board game Dark Tower is most well-known for its titular tower: a brooding obelisk that sits at the centre of the board and springs to life intermittently in order to menace you.
Return to Dark Tower's own monolith comes with a litany of lights, sinister sound effects and spinning chambers similar to the original. It also adds Bluetooth to the mix - unlike the original 1981 component, which was powered by batteries.
A co-op board game for one to four players, you play a group of heroes who must fight monsters, gather resources, erect buildings and take on quests to save the kingdom. The endgame consists of getting access to the tower and taking on the adversary within.
On each turn, you'll drop a skull into the looming tower - representing the corruption taking over the land. At times, the tower itself will spit the skulls back out at you, or reveal forbidding runes that spell bad news for the party. You'll need to keep your buildings relatively skull-free, because too many will destroy them - not to mention corrupt your heroes.
In addition, the game's companion app generates foes to fight, while also displaying the potential consequences of any battle.
Return to Dark Tower has taken around three years to develop, predominantly due to the special technology that runs it. Noah Cohen, Brian Neff and Justin D. Jacobson worked on it as designers alongside legacy board game creator Daviau and Childres.
A copy of the Return to Dark Tower base game will set you back $125 (£96), while the 'all-in' pledge - which includes the Alliances expansion and a dark horde miniatures pack, among other things - comes in at $225 (£173).
Return to Dark Tower hails from publisher Restoration Games, whose previous titles include the remake of 1986 board game Fireball Island. It also joined forces with Mondo Games to create Unmatched, a series of miniatures-duelling games starring pop culture icons such as Bruce Lee, Buffy the Vampire Slayer and Robin Hood.
The Return to Dark Tower Kickstarter campaign will be running through to February 4th 2020. The title currently has an estimated release date of February 2021.