Defeat Mecha-Hitler in miniature with the upcoming Wolfenstein: The Board Game
I did Nazi that coming.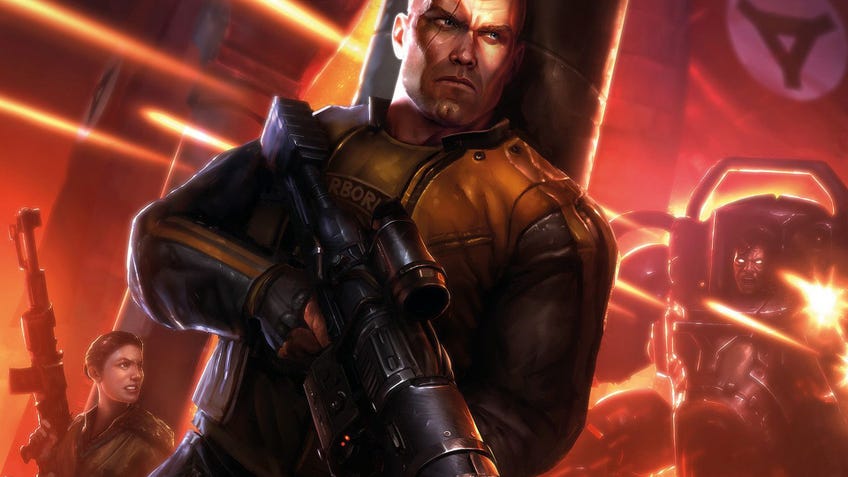 Blast away Nazis in the upcoming Wolfenstein: The Board Game, an official tabletop adaptation of action video game series Wolfenstein.
A co-op board game featuring lots of miniatures for two to five players, you'll work together as series hero B.J Blazkowicz and pals to destroy the Fuhrer and wipe out the Nazi regime once and for all.
Like video games Wolfenstein: The New Order and Wolfenstein: The New Colossus, it takes place during an alternate '60s where the Nazis won the war.
You'll be infilitrating the iconic Castle Wolfenstein, a dark cove of mechs, zombies and horrors.
There are six characters to play (each with a 32mm miniature), which pack their own unique skills.
You'll fight one of nine different types of enemy (each one requiring different tactics to beat), as well as a range of bosses, such as the colossal Mecha-Hitler. All your Nazi foes will be controlled by the game.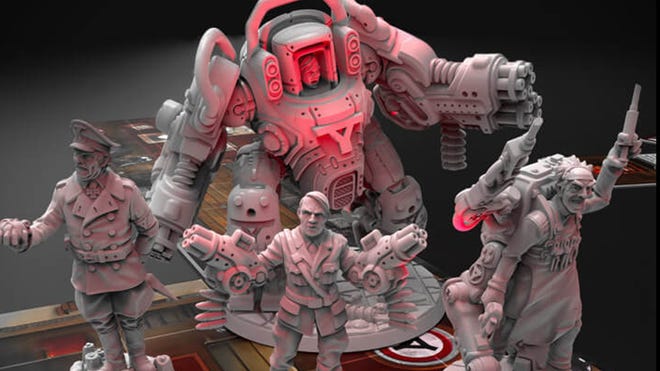 And as in the video game series, there's a startling array of ultra-destructive weapons to wield, like the MG-60, which unleashes energy beams perfect for crushing mechs.
Wolfenstein: The Board Game follows a dungeon crawler style of gameplay, which includes side quests and random events, like the opportunity to turn two Nazi commanders against each other. The infamous castle itself is built up through map-tiles.
You can pick from any of the story-driven ten missions to play, or complete them in sequence as a full campaign.
Over 50 miniatures will also be included as part of the board game.
Wolfenstein: The Board Game comes from Poland-based publisher Archon Studio, previous titles of which include alien invasion miniatures game Chronicle X and fantasy board game Vanguard of War.
The upcoming board game will head to Kickstarter later this year.