Build a pirate unicorn army with upcoming Magic: The Gathering set Jumpstart
Not all is as it themes.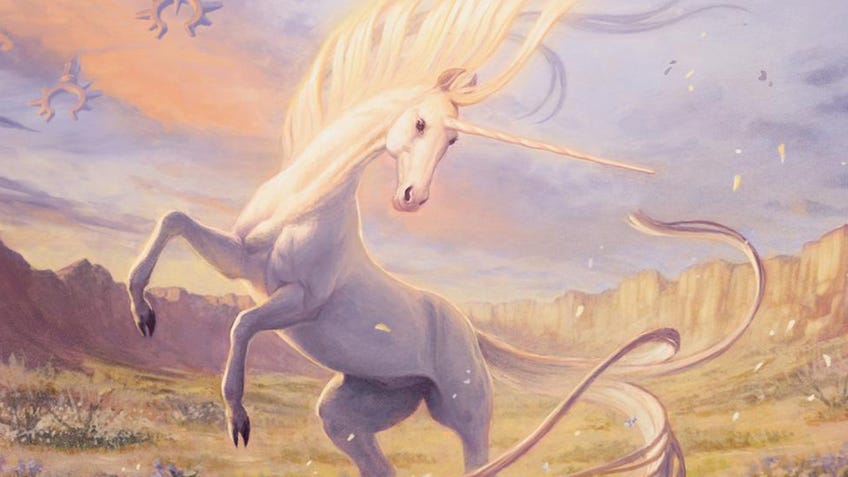 Wizards of the Coast has announced a new Magic: The Gathering set titled Jumpstart.
Consisting of 20-card booster packs, each pack has its own randomised theme - one of 46 in total - including the likes of cats, wild planeswalker Garruk and part-mechanical undead aliens the Phyrixians.
Announced on Weekly MTG: Jumpstart is coming this summer! Jumpstart mixes up some of the most fun parts about Limited and Constructed play into one unique play experience. Pirates and Cats, Unicorns and Phyrexians, all coming together at once!

Read here: https://t.co/n7NL4Xvf6B

— Magic: The Gathering (@wizards_magic) February 20, 2020
New set Jumpstart will also include mythic rare packs centered around epic beasts like the unicorn, meaning you have a chance of constructing an alien-undead-unicorn deck.
In addition, every pack will have one basic land that matches the theme of the deck.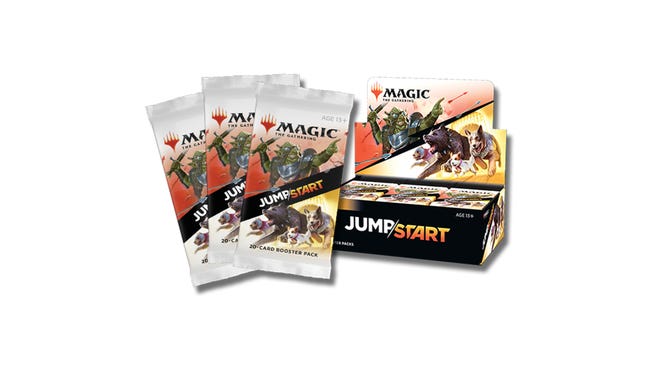 To play Jumpstart, you shuffle two booster packs together to make a unique 40-card deck.
Over 400 Magic: The Gathering card reprints are included in Jumpstart, as well as 37 new cards that will also feature in the upcoming Magic: The Gathering Core Set 2021.
Earlier this year publisher Wizards of the Coast released Greek mythology inspired set Magic:The Gathering: Theros Beyond Death, and also has mad-magic-mash-up Unsanctioned on the way.
Invented by mathematician Richard Garfield, Magic: The Gathering is one of the most popular trading card games in the word.
Jumpstart is releasing on the tabletop on July 3rd and pre-release will be running from June 21st to the 22nd.
It will also be available digitally on Magic: The Gathering Arena later in the year.
If you're new to the fantasy strategy card game and want to get playing, take a look at our how to play Magic: The Gathering beginners guide.