Pokémon Sword & Shield expansion removes fairy type from trading card game
Keep the monsters at fey.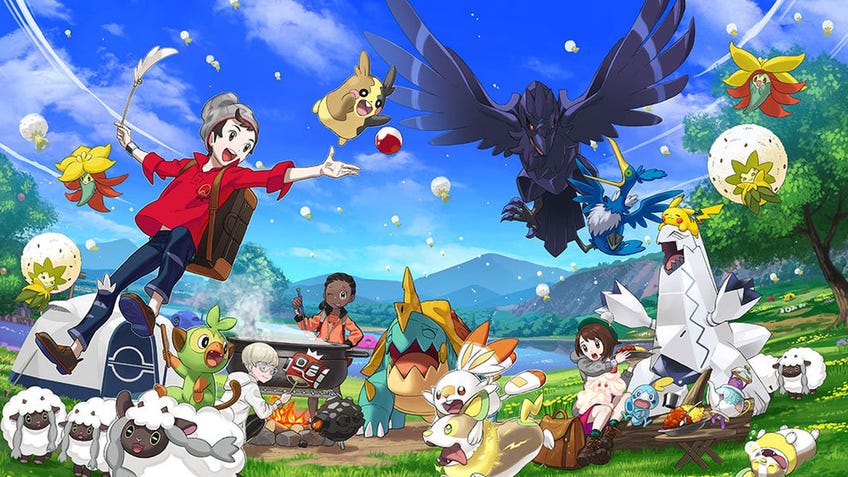 Fairy-type Pokémon have been pulled from the Pokémon Trading Card Game as part of a raft of new rule changes landing with the imminent Sword & Shield expansion.
Although there will be no more new fairy-type Pokémon cards introduced, existing fairy-type cards will remain legal in Standard tournament matches for now. Basic fairy-type energy can also still be utilised by players in the trading card game format.
However, fairy-type Pokémon from the video games will still be included as part of the TCG, but will now predominantly come under the psychic type.
In addition, to help keep the card game balanced, Pokémon that were previously defined as poison-types in the video games will now be represented as the darkness type instead, according to the official Pokémon site.
Fairy-type Pokémon - including the likes of Chancey, Clefable and Snubbull - were defined by their resistance to the darkness type, as well as being one of the few Pokémon types able to hit dragon-types hard. Although fairy Pokémon tend to have low hit points and attack power, they also have a range of healing and manipulation moves.
As part of the new changes made in the upcoming Sword & Shield expansion, resistance - which affects how much damage Pokémon take from attacks of a listed type - has been increased for new Pokémon. Instead of taking -20 damage when they're attacked by the type of damage they're resistant to, they will get -30 damage.
Moreover, a few common type matchups have changed. For example, water-type Pokémon are now weak against lightning instead of grass. As such, some types of Pokémon will also have a new resistance or weakness they didn't previously.
The new changes to the Pokémon Trading Card Game will go into effect on February 21st 2020, the same time the upcoming Sword & Shield cards will become legal for tournament play.
Meanwhile, sets in the Sword & Shield expansion will be available from February 7th 2020, bringing over 200 new cards to the series.
Going for over 20 years, the Pokémon card game is one of the best trading, collectible and expandable card games you can play today - but with thousands of cards, maybe don't expect to catch 'em all.