New wacky Magic: The Gathering set Unsanctioned lets you unleash adorable kittens and a clamfolk rebel
Fight club.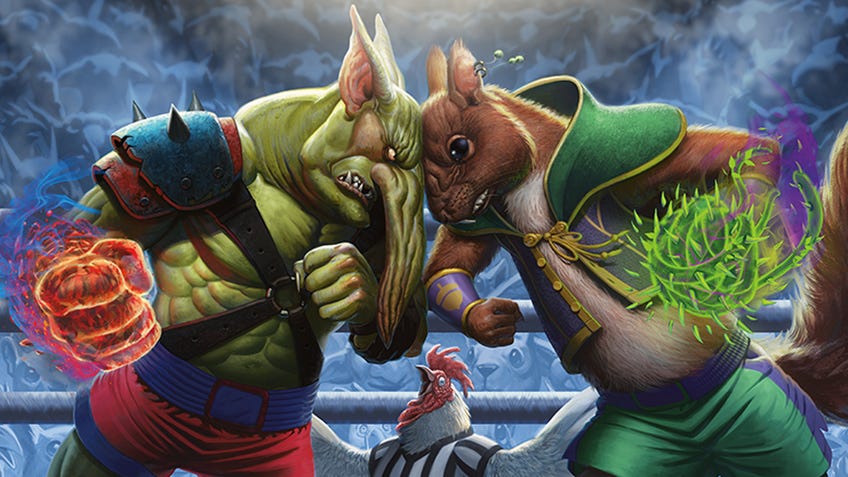 A new Magic: The Gathering silver-bordered physical Unset titled Unsanctioned is landing soon.
It includes non-competitive cards sporting ridiculous mechanics and artwork different to the standard sets linked to the trading card game.
Thematically, Unsanctioned veers more toward a ludicrous wrestling-smackdown feel rather than the standard high-fantasy fare.
Unsanctioned includes the likes of creatures Adorable Kitten, referee 'bird advisor' the Flavor Judge and the mighty Rock Lobster.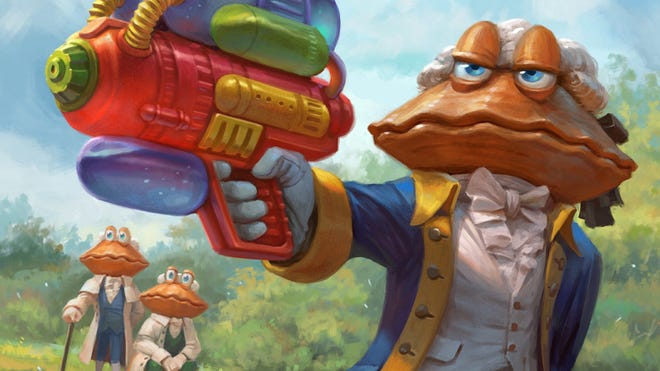 Moves can be quite strange too, with plenty requiring unusual game actions, such as bringing in a third person to judge or the mandatory shouting of things as you put the card down.
Unsanctioned combines reprinted cards from previous Unsets, along with 16 brand new Uncards. There will be five 30-card, preconstructed half-decks released in the series, each based around one colour. Each player combines two decks into one 60-card deck to play.
As with past Unsets like Unhinged and Unglued, Unsanctioned comes with new full-art basic lands. The individual decks will also feature two spindown dice, a reusable deck box, extra basic lands and foil lands too.
Magic: The Gathering's most recent playset expansion is the Greek mythology inspired Theros: Beyond Death.
First announced by publisher Wizards of the Coast last October, Unsanctioned will be landing in stores come February 29th.
If you're new to the popular card game, learn how to play Magic: The Gathering with our guide for beginners.