Amazon's one-day tabletop sale discounts board games from D&D, Exploding Kittens and Pandemic creators
As well as escape room games and modern classics.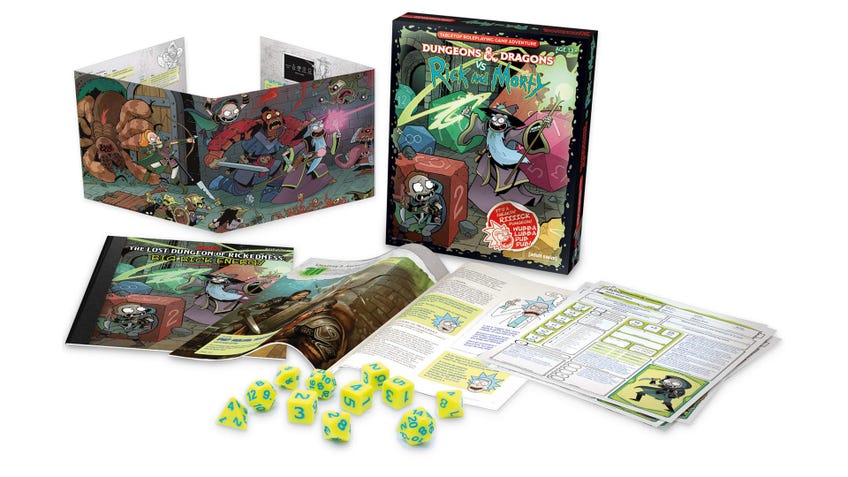 Grab classic board games and modern tabletop hits for up to half price in Amazon's board game and trading card game sale running today.
A number of board games and card games are discounted as part of today's Deals of the Day, spanning award-winning family games, party games, classics and escape room games.
The games on sale include a number of party games from the makers of the immensely popular Exploding Kittens, with dodgeball-food-fight game Throw Throw Burrito and monster-making card game Bears vs. Babies both down to $20 - a drop of 20% and 33% respectively - while On a Scale of One to T-Rex and You've Got Crabs have both been reduced to $16.
If roleplaying is more your style, the Dungeons & Dragons 5E crossover with Rick and Morty is 39% off at $18.35. Designed to teach newcomers how to play D&D 5E, the starter set features an adventure supposedly written by Rick from the animated series that takes beginner players up to third level.
Elsewhere, Kingdomino - winner of the prestigious Spiel des Jahres 'Game of the Year' award in 2017 - is on sale, reduced to $14 from $20. Its expansion, Age of Giants, is also on sale at under $16, while two-player spin-off game Kingdomino Duel is under $10.
Forbidden Island and its sequel Forbidden Desert, the family-friendly co-op games designed by Pandemic creator Matt Leacock, are both on sale. You can currently grab Island for $15, while Desert is 30% off at $17.55.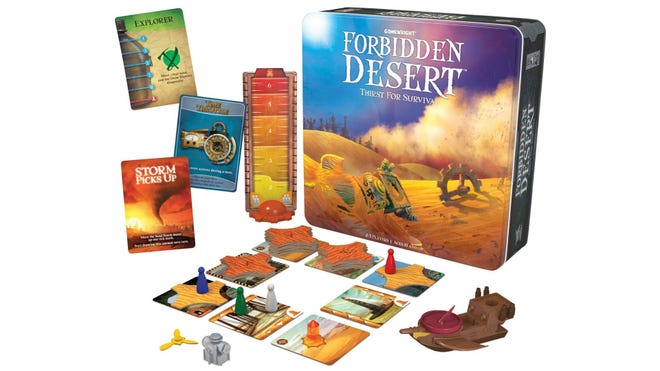 While there are plenty of recent board game hits in the mix, there are some stone-cold classics, too. An updated edition of head-to-head strategy game Stratego is almost half price at $16.69 from $30, while its four-player counterpart Stratego Conquest sees an even bigger drop from $50 to under $17 and Stratego Waterloo is nearly half price at $31. They're joined by modern classics Puerto Rico, the deluxe edition of which can currently be had for $35, and The Castles of Burgundy, on sale for $42.41.
There are a number of escape room board games included in the tabletop deals. Exit: The Game entries The House of Riddles, The Catacombs of Horror, Theft on the Mississippi are are all up to 28% off. They're joined by Escape Tales: The Awakening, down to $19.43 from $30, and Escape the Room: Stargazer's Manor, which can be picked up for $17. Finally, there's the MacGyver escape room game, 20% off at $17.
Other picks from Amazon's board game sale include:
Head on over to Amazon US's board game and trading card sale to see what else is on offer. The deals are only available today, July 28th.