Essen Spiel 2020 is cancelled
2021 dates announced following 'postponement' by one year due to COVID-19.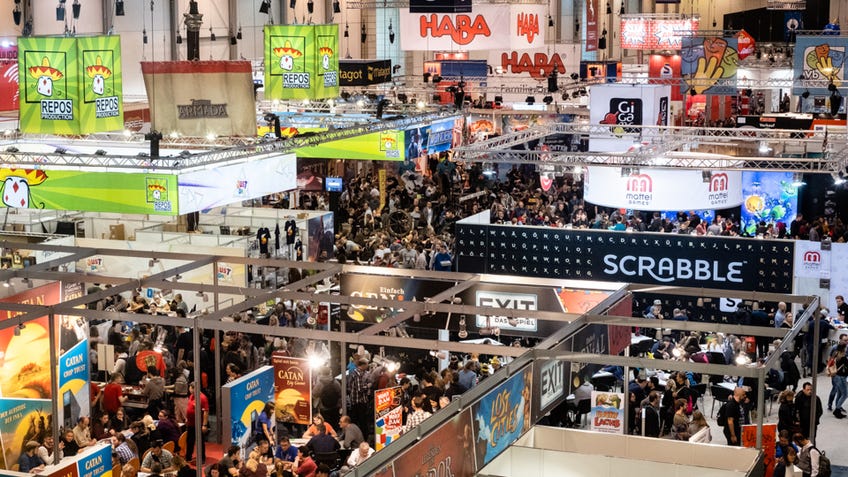 The world's largest board game convention, Essen Spiel, will not take place this year due to COVID-19, its organiser has announced.
The German game fair had previously been said to be on course to be held as planned from October 22nd to 25th 2020, with organiser Friedhelm Merz Verlag affirming at the end of April: "We are continuing our preparations for Spiel without any changes."
Now, Essen Spiel 2020 is confirmed to be "postponed" to 2021 as the result of the ongoing coronavirus pandemic, effectively cancelling this year's event.
Dear SPIELers,

With great regret we have to announce today that we have to postpone this year's SPIEL to the date 14th to 17th of October 2021.

However, we are already looking ahead to SPIEL '21 and can't wait to welcome you next year again.

Until then, please stay healthy.

— SPIEL@Essen (official) (@SPIEL_Messe) May 18, 2020
As part of the announcement, Friedhelm Merz Verlag said it had "explored all possibilities for the implementation of Spiel '20, also in coordination with the authorities".
"Unfortunately, this has led to the conclusion that due to force majeure, we will not be able to run Spiel '20 on the intended date, either factually or technically."
The dates for Essen Spiel 2021 were announced as October 14th to 17th 2021.
Unlike the recently cancelled UK Games Expo and US event Origins Game Fair, which was delayed from June to October earlier in the year, no digital counterpart to Essen Spiel has been announced. UK Games Expo's August 21st to 23rd weekend will host online convention Virtually Expo, while Origins Online will be held in place of the physical event from June 19th to 21st.
Essen Spiel's cancellation leaves US event Gen Con as the last major tabletop event not currently delayed or cancelled by COVID-19. The last update from the Indianapolis convention's organisers in late April indicated that the show was still on course to be held from July 30th to August 2nd, with additional health and safety measures to be introduced in response to the worldwide crisis.