Slice-and-dice your way through Dark Alliance, a video game based on R A Salvatore's Dungeons & Dragons novels
Drizzit any good?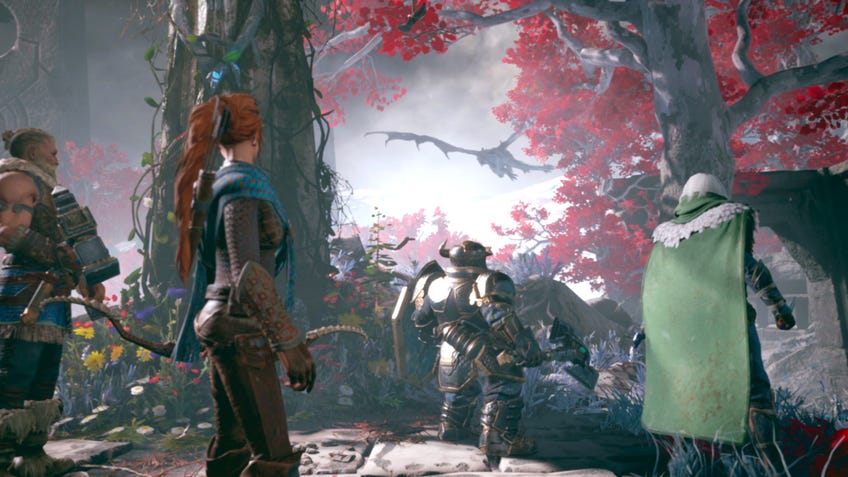 You can now experience classic Dungeons & Dragons lore on-screen with the newly announced hack-and-slash video game Dark Alliance.
Based on the best-selling series of novels by R A Salvatore, Dark Alliance will follow the story of legendary dark elf (drow) hero Drizzt Do'Urden and his companions as they battle across the tundra of Icewind Dale. Developed by Tuque Games and featuring four-player action co-op available both locally and online, Dark Alliance is a spiritual successor to the Baldur's Gate: Dark Alliance series.
As they play through Drizzt's storyline players will be able to upgrade their characters and collect loot to prepare themselves for the challenges ahead. Choosing from either Drizzt, human wizard Catti-Brie, dwarven warrior Bruenor Battlehammer or barbarian Wulfgar, players will face-off against 'iconic monsters' throughout their dungeon-crawling adventures.
Drizzt and his companions were first introduced in R A Salvatore's Icewind Dale trilogy of novels, in which he renounces the traditionally evil ways of the Underdark, the drow homeland, and becomes a renowned hero. Beyond his appearance in the D&D novels Drizzt has also become a popular character in the Forgotten Realms campaign setting.
Dark Alliance will join the ranks of other video games set in the Dungeons & Dragons universe, such as the Neverwinter Nights and Icewind Dale series. The game was announced in a trailer during The Game Awards last night and does not yet have a confirmed release date.