D&Tea pairs the perfect brew with your Dungeons & Dragons campaign
Steeped in adventure.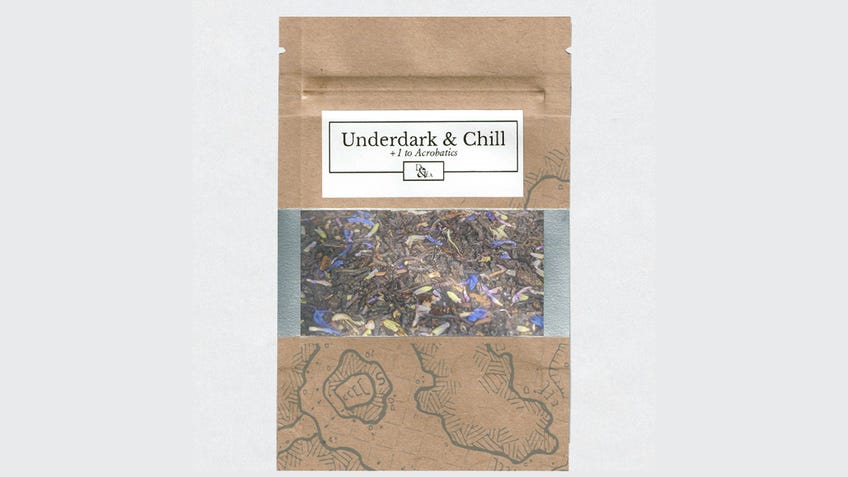 Clutch a character's fate and a steaming cup of masala or a mint brew in hand with D&Tea, a set of teas designed to be drunk during sessions of Dungeons & Dragons.
D&Tea is a collection of loose-leaf teas inspired by iconic roleplaying moments and locations within the D&D universe. Made from ethically-sourced ingredients, each tea is seemingly designed to pair with a particular atmosphere or event that might occur during an RPG campaign, providing a flavour combination that invokes the feeling of experiencing Dungeons & Dragons.
The Tavern Brawl is a black tea made with chocolate and roasted coconut that's intended to conjure up images of a rowdy and energetic throwdown between an establishment's guests. Its aroma is supposed to represent the quaintness of a local pub that player characters might come across during their adventures, and is recommended as being best served with sweetened condensed or steamed milk.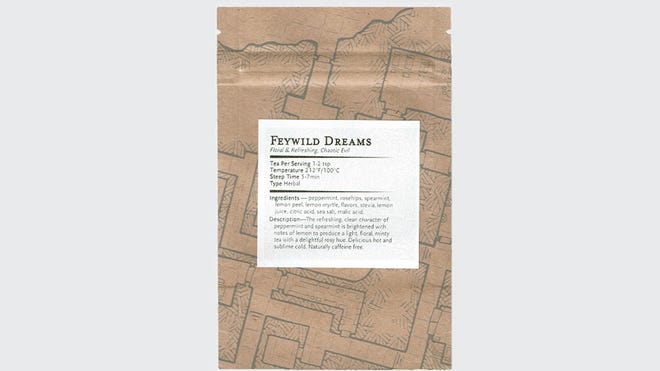 A more relaxing option might be the Underdark & Chill blend - a black tea with notes of lavender and bergamot, the same flavour that can be found in a cup of Earl Grey. This floral and citrus tea could complement a player's experience of visiting the Underdark setting in Dungeons & Dragons. Alternatively, players might be after something a little more straightforward with Palace Elixir, which provides the clean and floral taste of green tea and jasmine.
If players are exploring more natural landscapes or happen to be controlling a Druid character, then brews such as Forest Frolic - a combination of mango, white, green and oolong teas - or the mint and citrus flavours of Feywild Dreams might be more suitable beverages. Otherwise, the sweet and spicy tones of Elven Bazaar, a masala chai blend of candied ginger and vanilla, could be more appropriate accompaniment for a party's campaign.
D&Tea is an independent company that has previously sold teas at events such as PAX South - which is hosted by Dicebreaker parent company, ReedPop - but has since transferred online with its latest Kickstarter campaign.
Dungeons & Dragons has previously inspired a wide variety of beverage ideas, including Mystic Libations, a cocktail book that was successfully funded on Kickstarter earlier this month. Co-created by actor Todd Stashwick - known for their roles in the 12 Monkeys TV series and Supernatural - and Brandon Keyla, a decorator and designer for various attractions at Walt Disney and Universal Studios theme parks, Mystic Libations features a catalogue of drinks recipes based on the co-writers' experiences of playing the fantasy RPG.
The Kickstarter campaign for D&Tea is live until 9.50pm GMT tomorrow, February 24th, with a pledge of $15 (£11) getting backers a 40z (113g) bag of tea that's set to arrive in May.