Spider-Man: Homecoming and Avengers producer reportedly joins the upcoming Dungeons & Dragons film
After a torrid development history.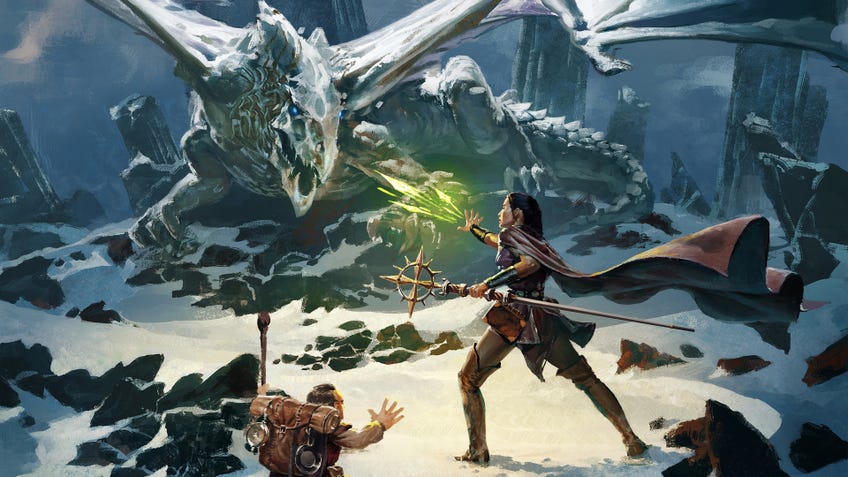 The long-awaited reboot of the Dungeons & Dragons film franchise has gained one of the producers behind the Marvel Cinematic Universe.
The Dungeons & Dragons movie has had a torrid development history since it was first announced in 2015, including legal disputes with Warner Bros over the franchise rights. Since then, Paramount has obtained the licence to create movies based on all the properties owned by board game giant Hasbro and Wizards of the Coast, including Dungeons & Dragons. D&D maker Wizards also owns Magic: The Gathering.
Several years after the film rights changed studios, two new directors were brought in to replace director Chris McKay after he decided to leave the project. Jonathan Goldstein and John Francis Daley - who had previously worked on DC comic-book film The Flash - joined scriptwriter Michael Gillio to work on the film in 2019. However, Gillio has reportedly since been removed from the project, with Goldstien and Daley now set to write and direct.
Joining them is Jeremy Latcham, the producer behind Marvel movies including Spider-Man: Homecoming, Avengers: Age of Ultron and Guardians of the Galaxy. Latcham has reportedly been hired to help produce the upcoming Dungeons & Dragons film, according to website ICv2.
This won't be the first time that the tabletop roleplaying game has been adapted for film, with a movie entitled Dungeons & Dragons releasing back in 2000. The adaptation starred Jeremy Irons, Justin Whalin, Marlon Wayans and Thora Birch, and received mostly negative critical reviews at the time of its release.
Dungeons & Dragons is a tabletop roleplaying game wherein a party of adventurers set out to explore various settings such as the Forgotten Realms - the roleplaying game's original setting - the steampunk lands of Eberron that Dicebreaker explores in our own Dungeonbreaker D&D campaign and Wildemount, the world of popular actual play series Critical Role, which was recently detailed in Dungeons & Dragons 5E sourcebook Explorer's Guide to Wildemount.
According to Wizards of the Coast, 2019 was the biggest year ever for the tabletop roleplaying game, partially thanks to the success of Critical Role and other series, with 4.3 billion minutes of Dungeons & Dragons gameplay watched on livestream platform Twitch last year and sales of starter sets quadrupling.
Paramount has reportedly set a date of July 23rd 2021 for the Dungeons & Dragons film to be released.