Elf on the shelf: Will Ferrell Christmas movie unwraps a new board game and card game
Naughty or Dice.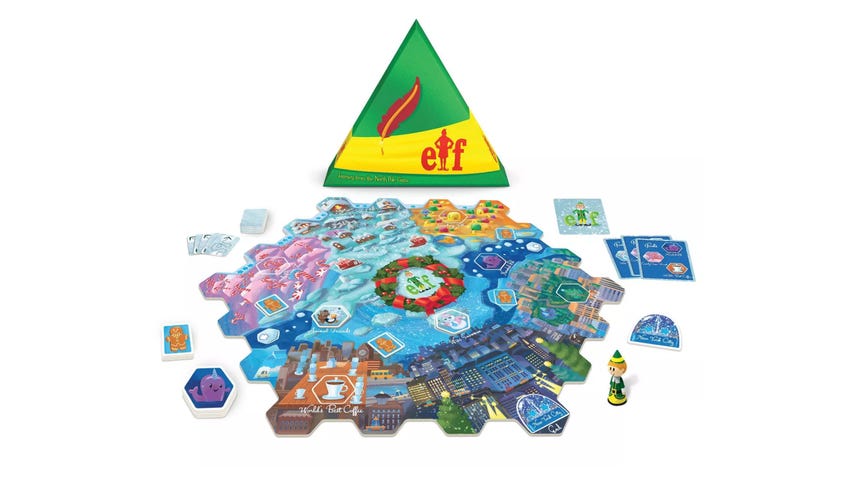 Help Buddy reach New York and pummel each other with snowballs in two upcoming board games based on Christmas movie Elf, starring Will Ferrell.
Elf: Journey from the North Pole is a family game for two to four players that sees everyone attempting to help Buddy - Ferrell's titular elf - find his way to New York City in order to finally meet his dad. Starting off at Santa's Grotto, players help Buddy to move across the undoubtedly treacherous lands of the North Pole to reach the bustling streets of New York.
Players can move Buddy by playing path cards on top of the game board, ensuring that the plucky oversized elf passes the secret goal landmarks along the way. Each landmark will grant players points, which will decide who is the winner once Buddy tracks his father down.
f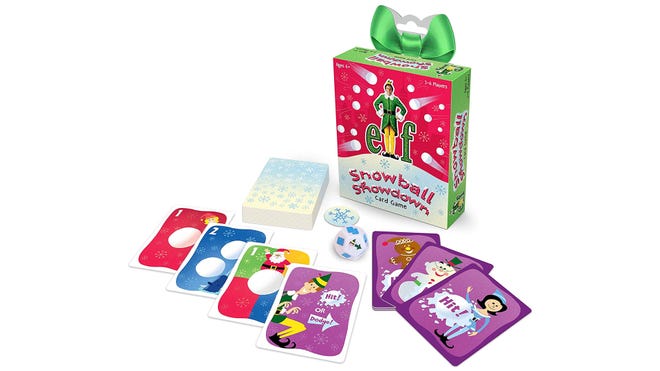 In card game Elf: Snowball Showdown, players re-enact the snowball fight scene from the film - albeit, without the company of Ferrell and co-star Zooey Dechanel - by playing various cards from their hand. Just as Buddy hurls snow at his opponents, three to six players must 'ling their snowball at the other players by playing cards. Should a player get hit, they must roll the 'jumbo' snowball dice to determine whether they successfully dodge.
If a player fails to dodge a snowball card, they must suffer the indignity of taking a splat card. Receiving three splat cards means being eliminated from the game, with the last player standing becoming the winner.
Elf is a 2003 comedy film that revolves around the story of Buddy the elf - the Christmas kind, not the D&D type - who appears to be very unlike the rest of his festive brethren. After learning that he is, in fact, a human from New York, Buddy sets out to discover his family and teach others about appropriate yuletide behaviour.
Funko Games is the publisher behind both Journey from the North Pole and Snowball Showdown, and has previously been responsible for releasing other movie board games such as this year's Back to the Future: Back in Time and the recently announced Groundhog Day: The Game.
Elf: Journey from the North Pole is set to be released on November 1st, priced at $20 (£15). Elf: Snowball Showdown is out now at a retail price of $7 (£5).