New Marvel board games coming from Lords of Waterdeep co-designer and Rap Godz creator
Become a hero of damage control.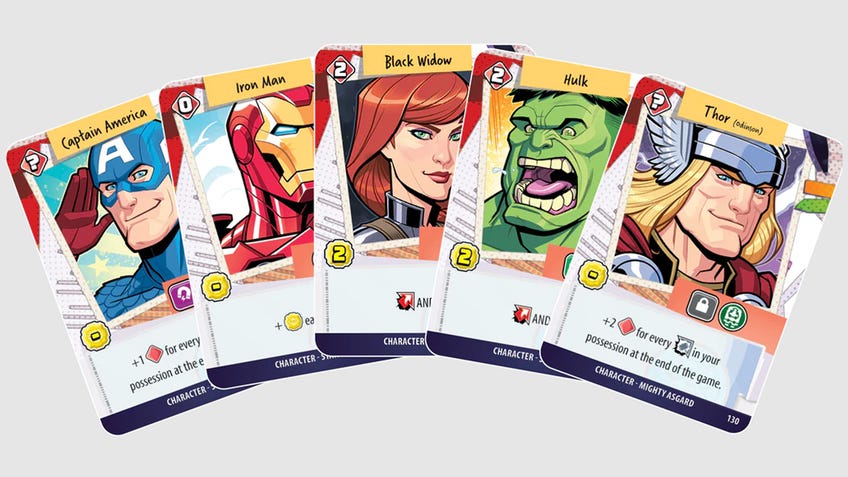 Two new Marvel-themed board games are set to be released by publisher Wizkidz: one from the co-designer of Lords of Waterdeep and the other from the creator of Rap Godz.
Marvel: Age of Heroes is an upcoming board game created by Rodney Thompson, a co-designer of Lords of Waterdeep - a board game set within the iconic Dungeons & Dragons city - as well as other D&D board games such as the deckbuilding game Tyrants of the Underdark and Dungeon Command: Sting of Lolth.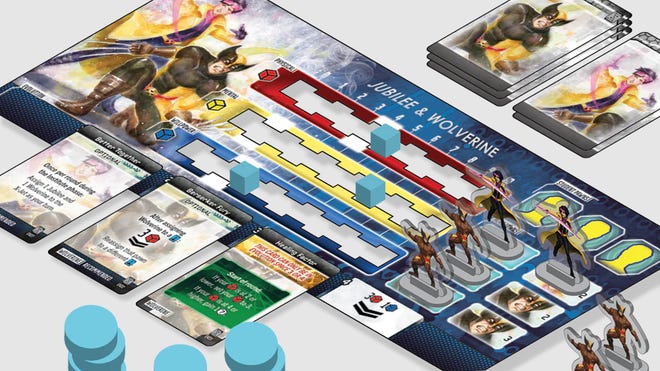 The tabletop title Marvel: Age of Heroes will see players taking command of a team of X-Men, the superpowered mutants who are part of the Marvel comic book universe, in a series of scenarios. Each scenario within the Marvel board game will be unique, with different objectives and a different villain - such as Magneto and Apocalypse - featured within every one.
Rather than having players engage with the enemy through direct combat, Age of Heroes challenges players' worker placement and resource management skills. In order to win, players will need to reach the requirements of that scenario's objectives by obtaining the abilities and moves needed. Players will need to reach these power requirements before their competitors if they want to win the game.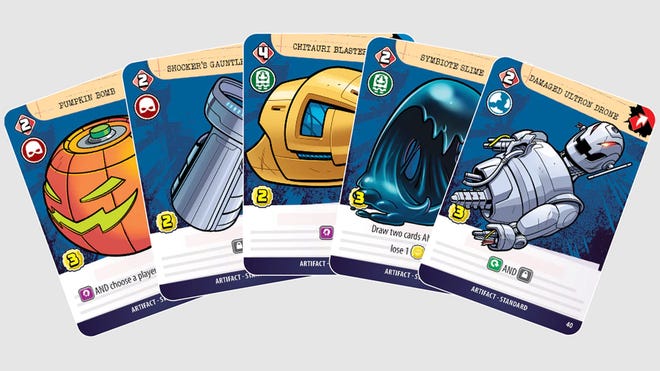 The other Marvel-themed board game set to be released by Wizkids is Marvel: Damage Control. Designed by Omari Akil, the creator behind the storytelling card game Rap Godz and the two-player board game Hoop Godz, Marvel: Damage Control presents players with the unique tabletop game premise of managing a clean-up crew for the Marvel superheroes.
Rather than battling against the roster of villains threatening the city, in Damage Control players are tasked with cleaning up the mess left behind after the fight. Similarly to the Michael Keaton's Vulture character in Spider-Man: Homecoming, the players in Damage Control are after various powerful artefacts left behind by the super-powered fighters. As players shift through the wreckage, they'll be searching for whatever strange and alien objects they can fit into their respective vaults.
Wheels and Maddie play through another Marvel-themed board game, Marvel: Smash-Up.
Besides the artefacts they find, players can also recruit the help of passing superheroes, should they be able to get them on their side. Whichever player has the most power of all their artefacts and superpowered allies combined is named the winner of Damage Control.
Apart from Marvel: Age of Heroes and Marvel: Damage Control, Wizkids is responsible for publishing the horror board game Fury of Dracula: Fourth Edition and the solo deckbuilding game Mage Knight.
Marvel: Age of Heroes is set to be released sometime in Q1 for a retail price of $75 (£61), whilst Marvel: Damage Control's release date is yet to be updated after being slated for a Q4 2022 release at a retail price of $35 (£28).