Best new board games in October 2021: latest tabletop release dates
These hot releases will haunt you.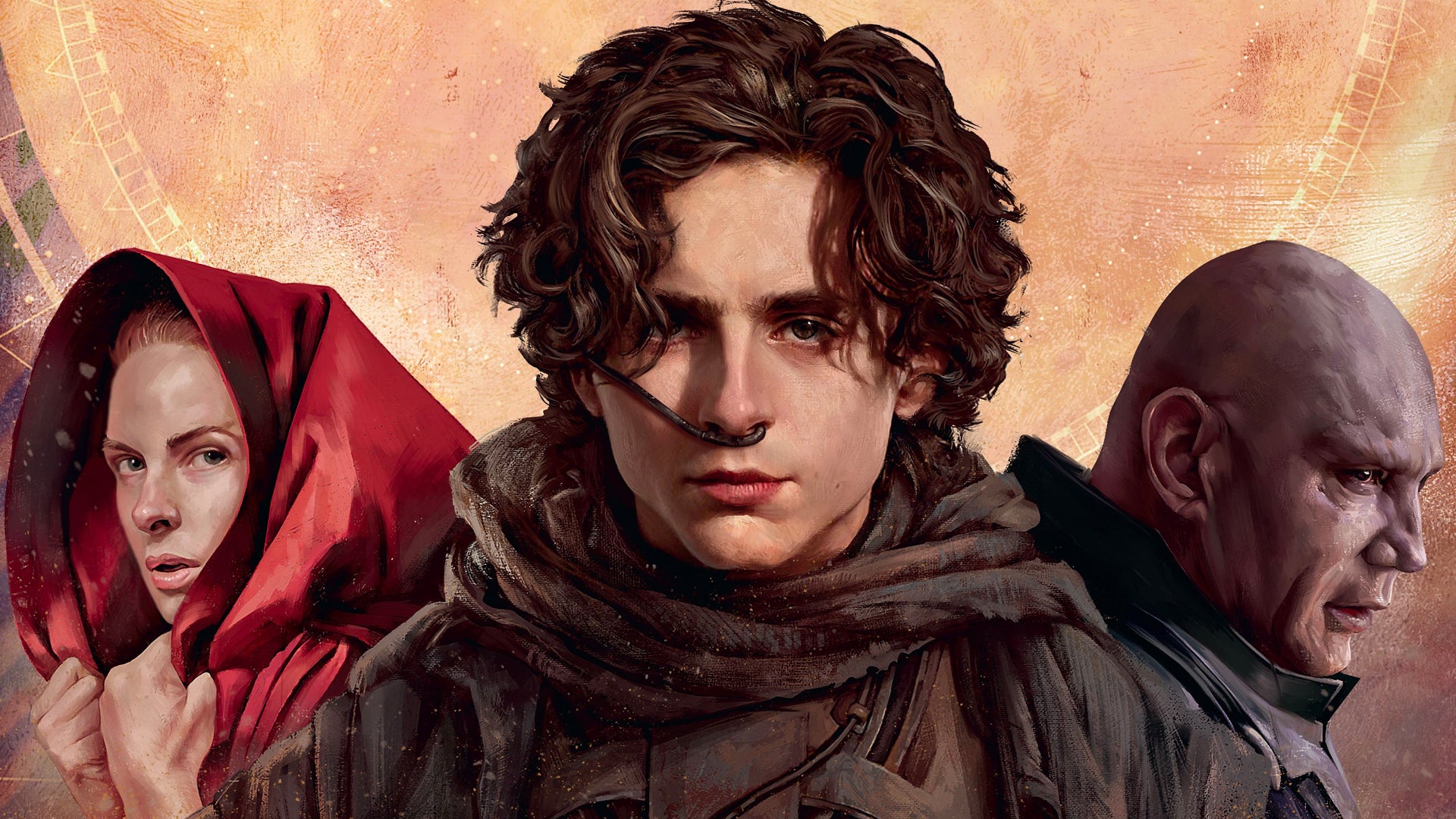 Halloween times are here once again, so expect to be haunted by the spectre of the best new board games! October isn't only the month of horrors, it's also when Essen Spiel takes place - the biggest tabletop gaming event in the world - which heralds the arrival of some exciting new releases. There's a lot to look forward to this coming month and you won't want to miss out, so thank goodness that we're here to keep you updated on all the latest tabletop games coming out in October.
From reprints of beloved family board games to new decks for collectible card games to fresh releases for roleplaying games, there's plenty to look out for over the next few weeks. We'll be updating this list of the best new board games every single week, so you can check back here to see what's been put out onto store shelves.
Easily the most exciting new release coming this month is Dune: House Secrets, a board game based on the latest adaptation of Frank Herbert's seminal sci-fi novel - which is also coming out in October - that has players becoming rebels on the planet Arrakis. Built on the same gameplay system used in the crime-solving co-op game, Detective: A Modern Crime Board Game, Dune: House Secrets is the first in a trilogy of games that enables players to pursue a detailed storyline in three-hour scenarios. Throughout the game, players will be looking for clues that they can find by scanning physical components in the game using a companion app. The further players' characters progress, the more experience they'll earn that they can then use to upgrade their characters.
Another highly anticipated release is Pandemic: Hot Zone - Europe, the next entry in a line of quick board game versions of the original co-op title. Following on from last year's Hot Zone - North America, Europe has players focusing on fighting disease in just the one continent. Rather than the four usual diseases players must battle against in the original Pandemic, Hot Zone - Europe keeps things to just the three - thereby providing a much speedier experience. If players happen to own Hot Zone - North America as well, they'll be able to combine it with Hot Zone - Europe in order to play an entirely new game called Hemispheres.
For fans of The Witcher series - whether the original books, video games or the television show - a brand new collection of adventures for the official tabletop roleplaying game is coming out this month. Called A Book of Tales, the sourcebook is themed around several ditties that Dandelion the bard might tell in a tavern, including a story that has players go to an ale festival and visit the fairytale inspired land of Toussaint. There's plenty of inspiration to be found in this book of adventures, should you and your friends wish to experience The Witcher TRPG for yourselves.
Other notable releases coming this month include a remake of the classic board game Galaxy Trucker, a revised version of Citadels, Pokémon TCG: Celebrations Mini Tins and a wonderful looking train game called Iberian Gauge - catch all of these releases, and many more, here on our list of the best new board games being released in October.
Best new board games October
US release dates

October 1st

Arkham Horror TCG: Revised Core Set

October 8th

Llamaland: Building Terraces at Machu Picchu
Picture Show

October 15th

Dune: House Secrets
My Hero Academia Collectible Card Game - Booster Display Series 1
My Hero Academia Collectible Card Game - Booster Pack Series 1
My Hero Academia Collectible Card Game - Izuku Midoriya vs. Katsuki Bakugo 2- Play Rival Decks
Patchwork: Halloween Edition
Century Easter Wonders
Century Spice Road
Century A New World

October 22nd

Men At Work
EQUINOX -Green Version
BEEZ
October 29th
Ankh: Gods of Egypt
Ankh: Gods of Egypt Pantheon Expansion
UK release dates
October 8th
Dobble Arsenal
Dobble Manchester City
Dobble Chelsea
Digimon Card Game: Booster- Double Diamond BT06
Digimon Card Game: Starter Deck- Gallantmon ST-7
Digimon Card Game: Starter Deck- UlforceVeedramon ST-8
Bezzerwizzer
Starlink
CardFight!! Vanguard: OverDress- Lyrical Trial Deck - Ahoy! Lyrical Monasterio!
Ride the Rails: Expansion Map Australia & Canada
Iberian Gauge
Galaxy Trucker (Re-launch)
Bug Hunt
Feudal Village: Shadows of Brimstone Exp
Odo Kuro XXL Deluxe Enemy Pack : Shadows of Brimstone
Shadows of Brimstone: Takobake Samurai XL Enemy Pack
Lost Kingdoms Pangea in Pieces
Monopoly Animal Crossing
Monopoly Crooked Cash
Yu-Gi-Oh! TCG: Cyber Strike : Structure Deck
Pictionary Air Harry Potter
OverDrive
OverDrive: Card Pack - Coach Abilities and Sponsorship Cards
OverDrive: Rival Pack - Tigrax vs Shadow
Hero Hockey
300: Earth & Water
Pokémon TCG: Celebrations Mini Tins
Starfinder Adventure: Junker's Delight
Pathfinder Adventure Path: Kindled Magic (Strength of Thousands 1 of 6)
Profiteers
The Witcher RPG: A Book of Tales
Marvel Legendary: Into the Cosmos Expansion
Magic The Gathering: Pioneer Challenger Deck 2021
Pandemic Hot Zone Europe
Citadels Revised Edition

October 15th

Dune: House Secrets
These release dates are sourced from distributors Asmodee North America and Asmodee UK. Spotted something we missed? Get in touch: contact@dicebreaker.com