Best new board games in January 2022: latest tabletop release dates
A new year, a fresh batch of games to play.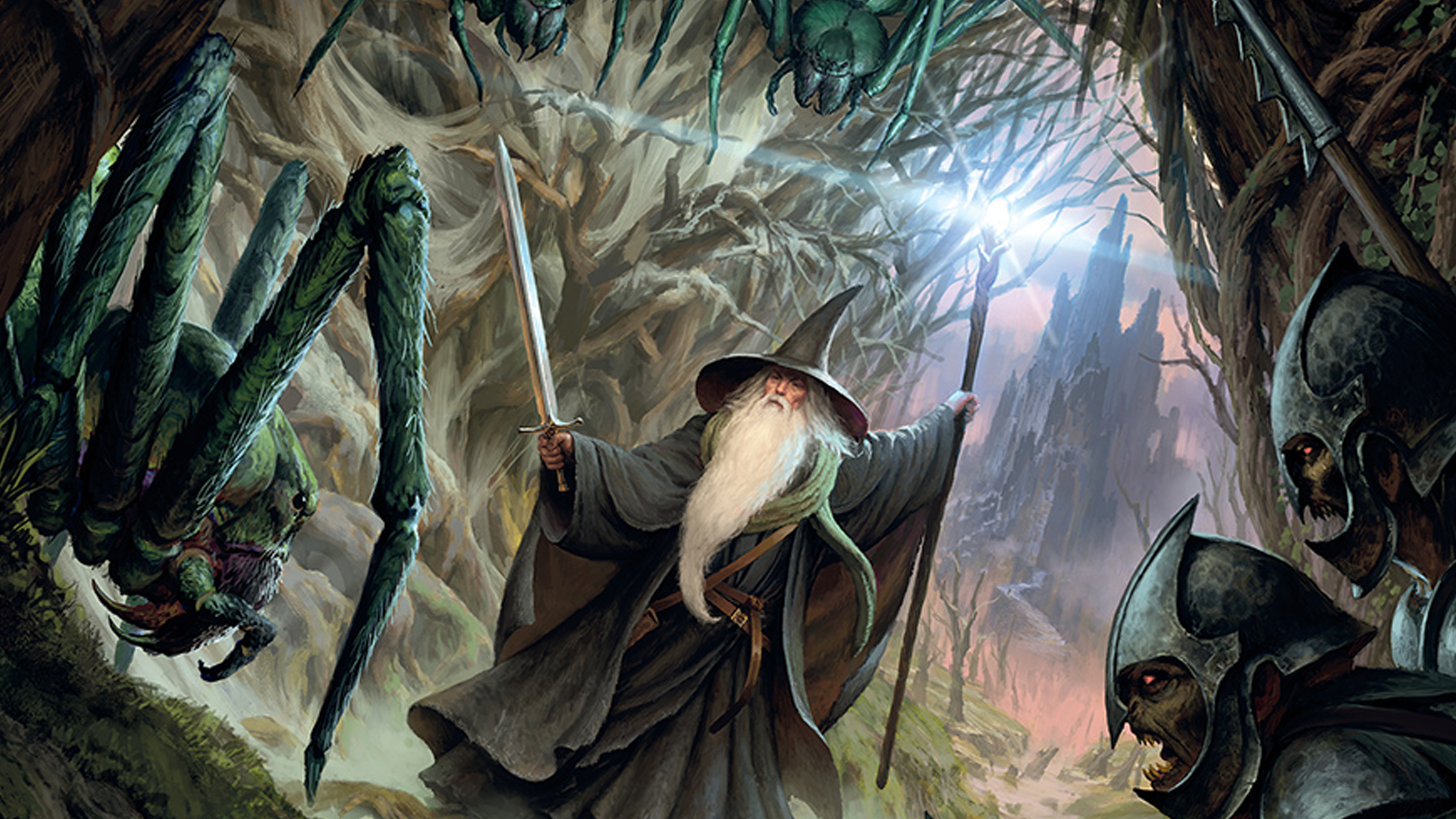 With the start of a new year, comes the opportunity to grab some of the best new board games on the market. Maybe you did a clear-out at the end of 2021 and you've got lots of newly acquired space to put some fresh games in. Or maybe you didn't clear anything out and you want more games anyway - not everyone can be Marie Kondo. Either way, we have you covered with our selection of some of the best tabletop releases due to come out this month. From brand new board games to the most recent expansion for an RPG, this article features an overview of the hottest new games out there.
The beginning of 2022 sees the release of a revised core set for the Lord of the Rings: The Card Game, a living card game that celebrated its 10th anniversary last year and was crying out for a much needed revival. Luckily enough, publisher Fantasy Flight Games has given the card game a fresh coat of paint with its new starter set, which looks to provide new players an easy way into the decade-old game, as well as existing fans a shinier version of the original set. Players will find everything they need inside to begin their adventures in Middle-earth, including readily made character decks and additional cards they can use to custom their decks when they're confident enough to take that step.
Another refreshed classic is Art Decko - which was originally released as Promenade - a deckbuilding board game that sees players becoming art collectors. Throughout the game, players will be attempting to acquire various paintings, which are represented by cards in the game, that they will then try to manipulate the value of by gaining more paintings of a similar type and discarding others. Players can also choose to display a painting in exchange for valuable victory points. A re-imagining featuring some fantastic artwork inspired by various schools of art, Art Decko could be your next board game investment.
Dune: Adventures in the Imperium, a tabletop RPG based upon the beloved Frank Herbert novel series, may have only been released last year, but it's already receiving some fresh expansion content. Sand and Dust is a new sourcebook that specifically explores the planet Arrakis - that's the one with all the sand and worms - and how it ties into the intergalactic Spice trade. Considering how important both Arrakis and Spice is to the world of Dune, this sourcebook looks to provide some valuable insight into how games masters and players can tie both into their RPG campaigns.
Other notable tabletop releases coming this month include the Leafeon Vstar and Glaceon Vstar collections for the Pokémon Trading Card Game, the Warhammer 40K RPG: Wrath & Glory Forsaken System Player's Guide sourcebook, the Frostgrave: Blood Legacy book and the Magic: The Gathering - Innistrad Double Feature Draft Booster set. To keep up to date with all the latest tabletop releases coming this month - and throughout this year - pop back here.
Best new board games January
UK release dates
January 19th
Cardfight!! Vanguard OverDress - Touken Ranbu Online
Cardfight!! Vanguard OverDress - Trial Deck - Touken Ranbu Online 2021
Peaky Blinders Escape Game
Lord Of The Rings The Card Game Starter Set
Egg Slam
So Wrong It's Right
Yu-Gi-Oh!: The Grand Creators
Pokémon TCG: Leafeon VSTAR / Glaceon VSTAR Special Collection
Triptych: Marvel Xavier's Institute
Depths Of Damnation: Mini Rogue
Diabolik: Heists And Investigations
Last Friday Revised Edition
Black Rose Wars: Inferno
Black Rose Wars: Familiars- Cerberus
Black Rose Wars: Familiars- Draco
Black Rose Wars: Familiars- Griffin
Black Rose Wars: Familiars- Hydra
Sword & Sorcery: Spawn Gates And Gods' Shrines
Sword & Sorcery: Ancient Chronicles Minions
CardFight!! Vanguard: OverDress - Mirei Minae - Sealed Blaze Maiden
Weiß Schwarz Trial Deck+ BanG Dream! Girls Band Party! [Morfonica]
Weiß Schwarz Extra Booster Morfonica × RAISE A SUILEN
Weiß Schwarz Extra Booster Poppin'Party × Roselia
Weiß Schwarz: Booster Pack- RWBY
Weiß Schwarz: Supply Set- RWBY
Weiß Schwarz - Trial Deck Plus: RWBY
BattleTech Clan Striker Star
Warhammer Fantasy Roleplay: Altdorf Crown Of The Empire
Warhammer Age Of Sigmar Roleplay: Soulbound, Bestiary
Warhammer 40000 RPG: Wrath & Glory: Forsaken System Players Guide
Warhammer 40000 RPG: Wrath & Glory: Litanies Of The Lost
Ark Nova
Sand And Dust: Dune RPG
Frostgrave: Blood Legacy
5211 Azul Special Edition
Absalom City Of Lost Omens: Pathfinder
Pathfinder Lost Omens: Monsters Of Myth
Art Decko
Magic: The Gathering - Innistrad Double Feature Draft Booster
These release dates are sourced from distributors Asmodee North America and Asmodee UK. Spotted something we missed? Get in touch: contact@dicebreaker.com