EGX 2020 has been cancelled due to COVID-19 and replaced by an online event
EGX Digital to run from 12-20 September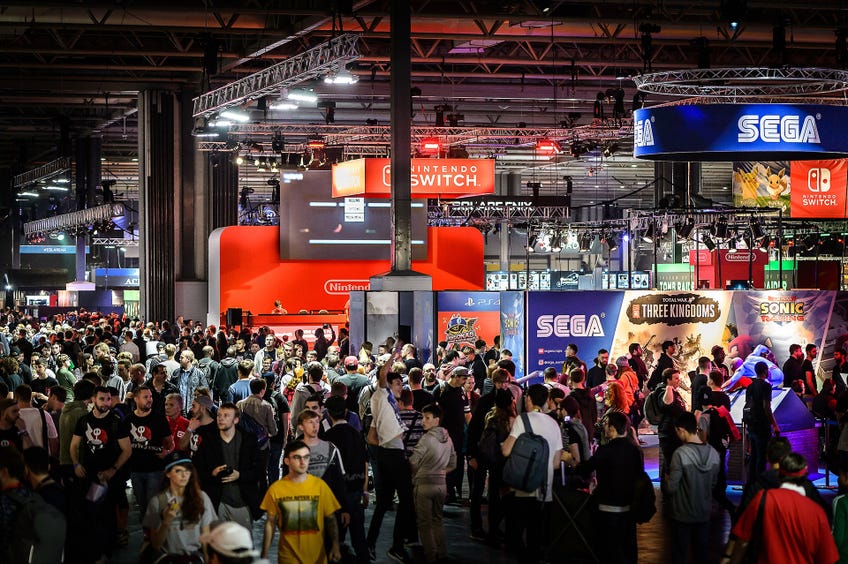 EGX, the UK's biggest gaming event scheduled to take place at the ExCeL, London from 17th – 20th September 2020, has been cancelled due to the global COVID-19 pandemic.
The show, run by Dicebreaker's parent company ReedPop, will instead be replaced by a digital event, EGX Digital, running from the 12th to the 20th of September 2020.
Talking of the decision to move this year's EGX online, EGX Event Director David Lilley said "We love EGX, and we're saddened to have had to cancel our flagship event. Given the current climate, we just wouldn't have been able to provide our fans with the sort of show they've come to expect from us."
EGX Digital will be a free event in collaboration with Pax Online, bringing 24-hour content from Reed Pop brands Eurogamer, VG247, gamesindustry.biz, Rock Paper Shotgun and Dicebreaker. Digital attendees can expect sessions with prominent game developers, panels on a variety of industry topics, playable games, live Let's Play sessions, Meet and Greets and much more.
Dicebreaker ordinarily enjoys a physical presence at EGX - last year we had our own curated tabletop space with Dicebreaker staff members demoing games for attendees, we played Cash 'n' Guns live on stage with Eurogamer and of course we enjoyed coming face to face with our community in daily Meet and Greets. While we're sad not to be doing that again in person this year, we have big plans for EGX Digital and look forward to bringing the show direct to you online.
A number of tabletop focused shows have been cancelled as a result of the COVID-19 pandemic this year - Essen Spiel, UK Games Expo and Gen Con have all been called off as a result of the ongoing crisis.
You can find out the latest on EGX Digital and keep up with future announcements by visiting the EGX website.