Japanese battle-monster card game Testament features its own manga rule book
Game over.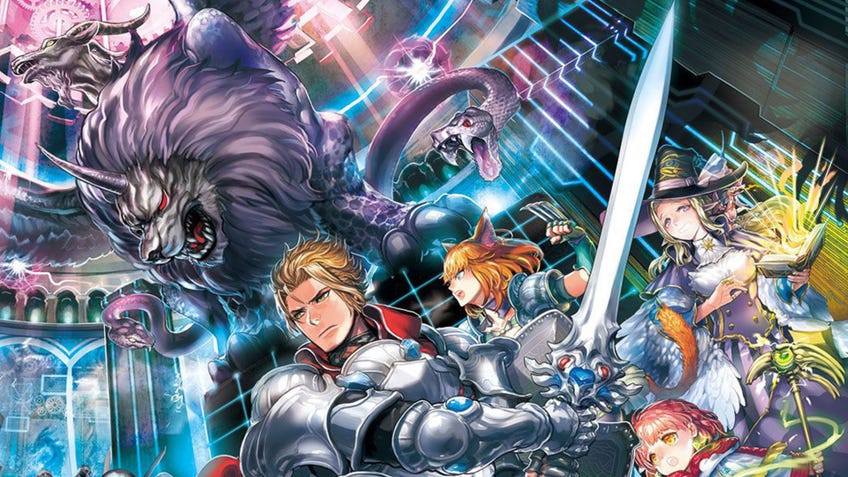 Testament, a co-op board game which sees you fighting evil beasts, has landed on Kickstarter.
Like its inspiration, Japanese video game series and trading card game Final Fantasy, Testament includes tactical combat, big boss fights and plentiful character customisation.
For one to four players, you select one of four unique characters and assign them combat skills from a range, adding more as they level up. It emphasises traditional video game RPG combat roles, like tanks, big-hitters and healers.
You'll then battle 80 types of enemy across six stages, which can only be defeated through co-ordinated tactics and savvy management of mana, aggro and threats. You can also play one-off scenarios that aren't part of the overarching campaign.
What a day it has been! We're at almost 17,000 of our 25,000 goal! Thank you all so much for helping to get us here today! If you haven't backed yet get in there! https://t.co/bPq9Ri7Kwp#japanimegames #anime #testament #boardgame #japan

— Japanime Games @ Pax East Feb 26 - Mar 1 (@JapanimeGames) February 18, 2020
At the end of each stage, you'll be pitted against a boss who operates by special rules. These include a raging boar with red eyes, a sword-wielding colossus and an abyss-dwelling chimera. It's no easy feat to beat them either, Testament is punishing, with multiple tries at each stage usually required.
And in the same vein as its Japanese fantasy RPG forebears, Testament's campaign is vast - coming in at around 500 minutes.
You can learn how to play Testament through its Manga Tutorial, a short comic that illustrates Testament's basic rules.
Story-wise, Testament sees you assuming a squad to investigate a mysterious ship left over from an advanced civilisation. Known as the Ark, all previous expeditions to it have met grisly ends.
Testament UK publisher Japanime Games also has an upcoming board game adaptation of the popular anime series Cowboy Bebop titled Cowboy Bebop: Space Serenade coming later this year.
The Testament Kickstarter campaign went live on February 18th and at the time of writing, has nearly reached its £19,227 goal. It will run until March 5th.