Christmas gifts for Dungeons & Dragons lovers
Presents under the Treant.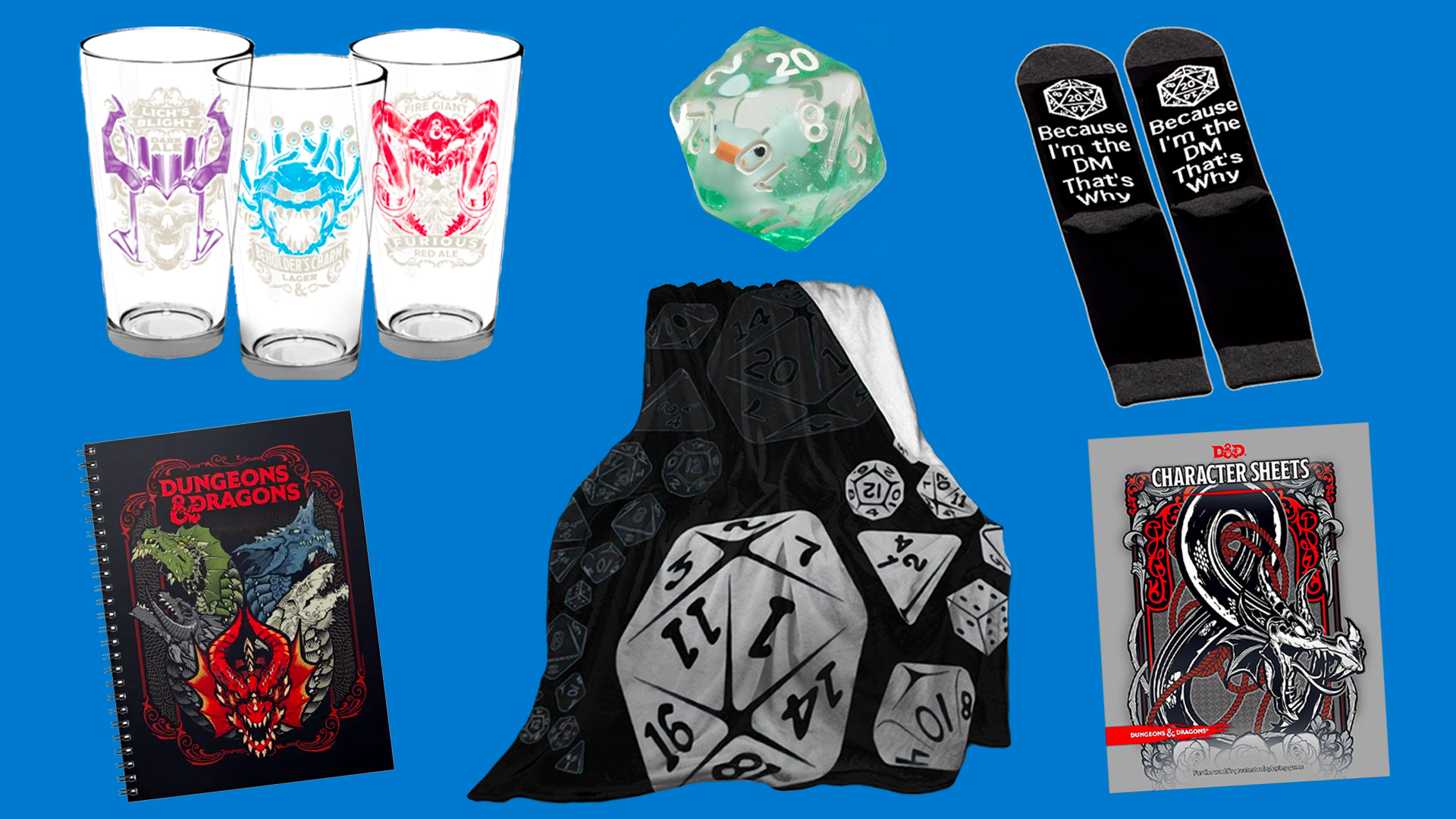 With all the stress of the holiday season coming sometimes you just need to escape somewhere, which is why you might want to give your friends and loved-ones a Christmas gift for Dungeons & Dragons. Whether your recipient is a fan of the fantasy roleplaying game or if they have the potential to get into it, D&D Christmas presents can be a wonderful choice. Knowing which sourcebook or campaign to get people is hard - as they might already own one or might not be into that particular setting - but accessories are an easy buy as they're suitable for any player or dungeon master.
The gift suggestions on this list range from essentials, such as polyhedral dice and character sheets, to nice little additions to brighten up any roleplayer's life. Playing D&D 5E doesn't have to be uncomfortable or unfashionable, with these gift ideas your roleplaying friends, family and loved ones can enjoy their hobby in style. Enrich a rogue/barbarian/wizard/or other D&D character class' life with any of these great Christmas gifts for Dungeons & Dragons lovers.
Dungeons & Dragons gifts
---
Duckie dice
Absolutely ado-roll-ble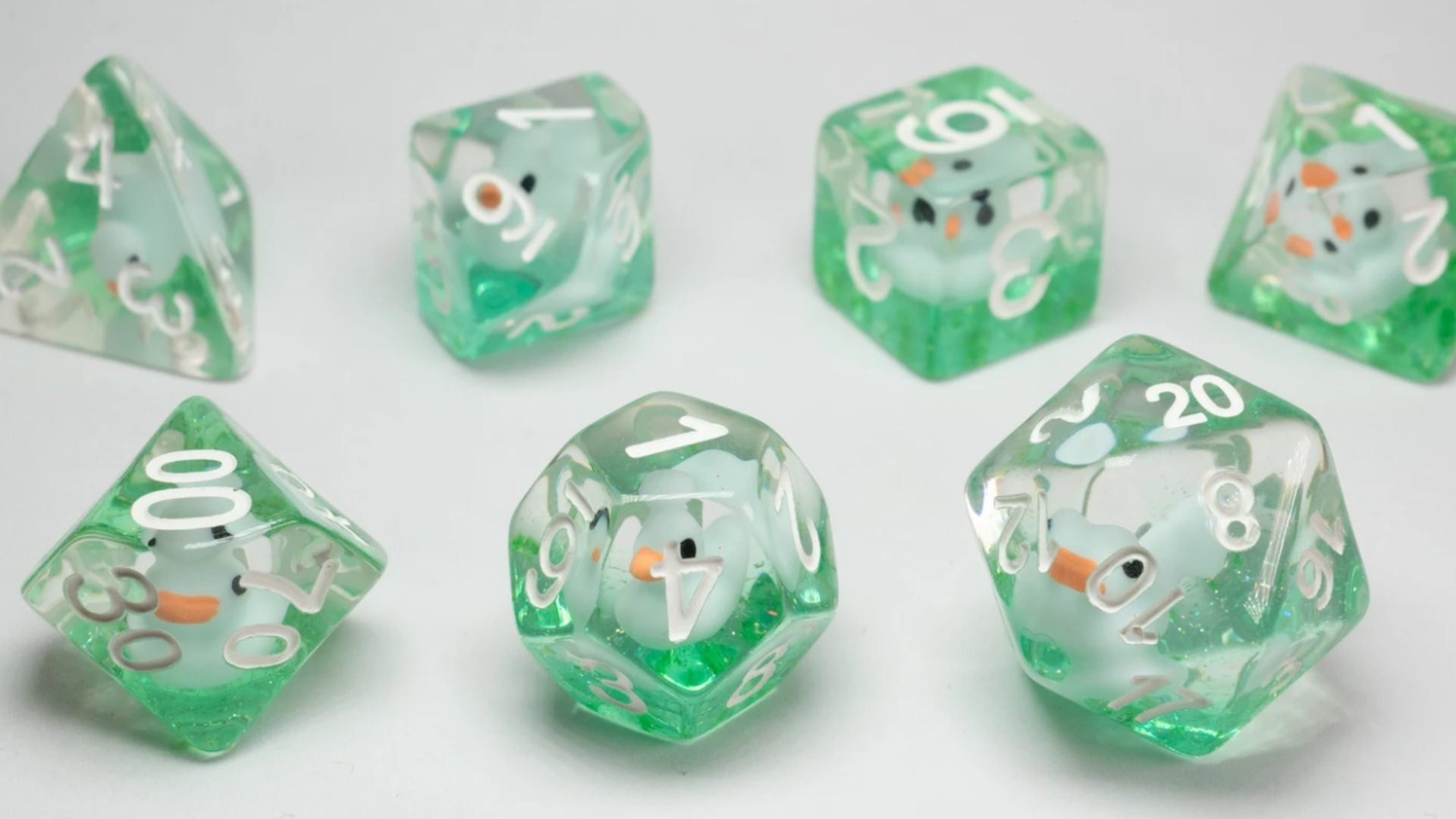 A set of polyhedral dice is an essential for any D&D player, you can't really play the RPG without them - unless you use a digital dice roller, but that's no fun at all. Whether the person receiving your gift is currently a Dungeons & Dragons lover or if they're on their way to being one, giving them a new set of polyhedral dice is a no-brainer.
This particular set of dice is positively adorable, made with clear plastic and each containing a tiny little rubber duck inside. Not only is this marvelously a practical gift, it's also a good looking one and is sure to charm anyone sitting at the table. Another plus to these cute little dice is you can use them to play in the bath, if you so choose, you also get a free dice bag!
---
D&D socks
Keep your feats warm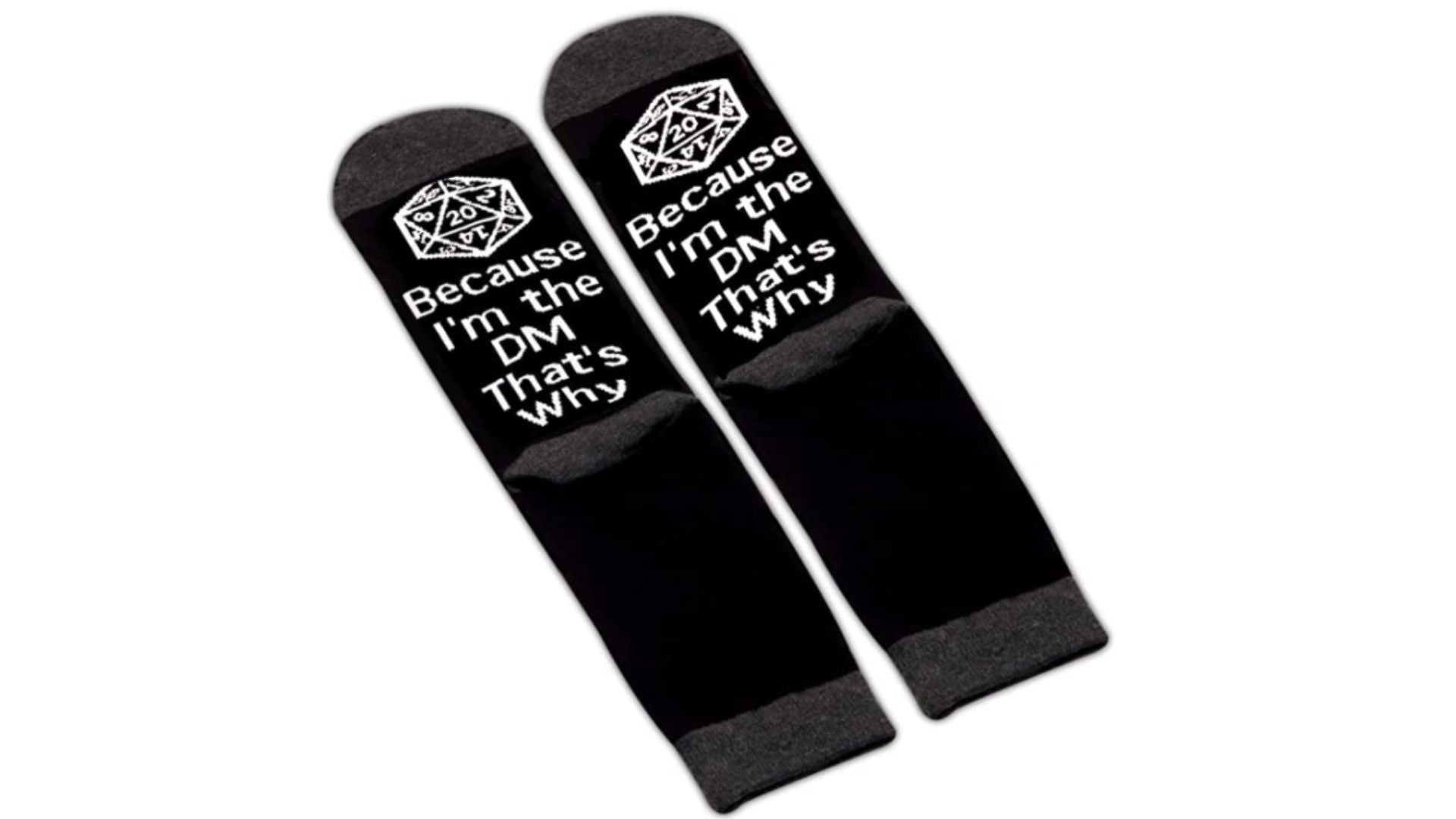 Socks are the quintessential Christmas gift and while they are practical, they aren't necessarily very fun. Say no to boring tootsie-warmers and yes to socks that will warm your DM's feet while also helping them pacify rowdy players. All they have to do is lean back in their chair, put their feet up and refer argumentative types to their socks.
Buy the D&D socks at Amazon US
---
D&D glasses
Turn a dungeon crawl into a pub crawl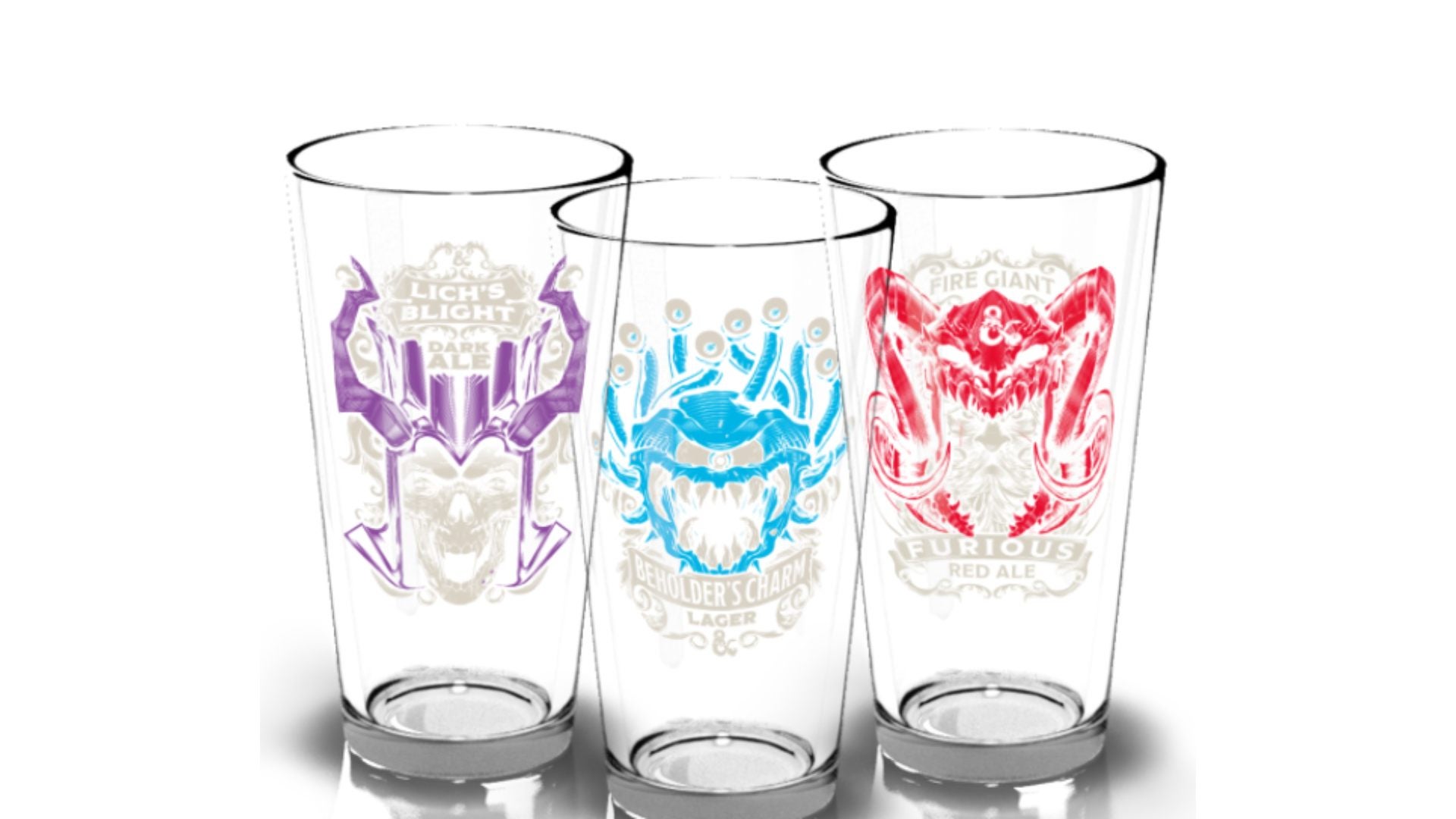 Delving into dungeons and/or dragons is thirsty work, and whichever side of the screen you sit, it's important to stay hydrated. It's also good to have a drink on hand to toast your successes, or, if necessary, aid in drowning your sorrows. Whatever their beverage preferences and requirements, help the D&D player in your life remain refreshed and on brand with this selection of pint glasses featuring familiar faces from the fifth edition core rulebook covers. Available as singles or a money-saving bundle of all three, they're sure to go down well.
Buy the D&D glasses from Good Smileus
---
D&D character sheets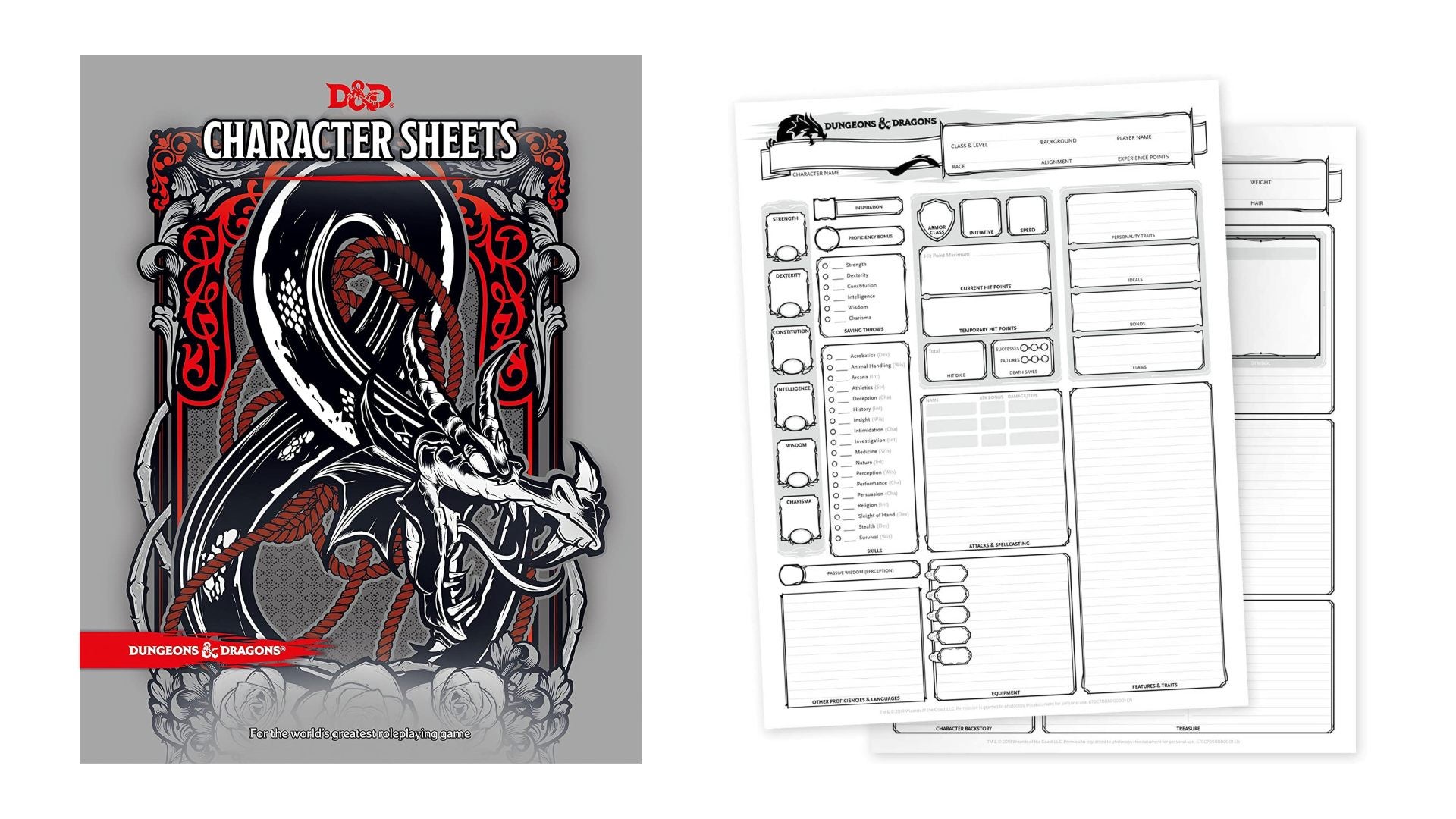 While there is a staggering array of digital tools to keep track of characters these days, there's a lot to be said for the humble paper character sheet. Going low tech is always a valid option and there's something very pleasant about having a physical record of your progress. They're called pen 'n' paper games for a reason! Having a stack of character sheets ready to go is really handy, especially if you don't have access to cheap photocopying or printing through school or work. At the same time, buying character sheets can seem like a bit of an extravagance, which is why they make a perfect stocking stuffer, especially for someone who can't stop making new characters.
Buy Dungeons and Dragons character sheets from Amazon UKK
---
D&D blanket
Cosy & D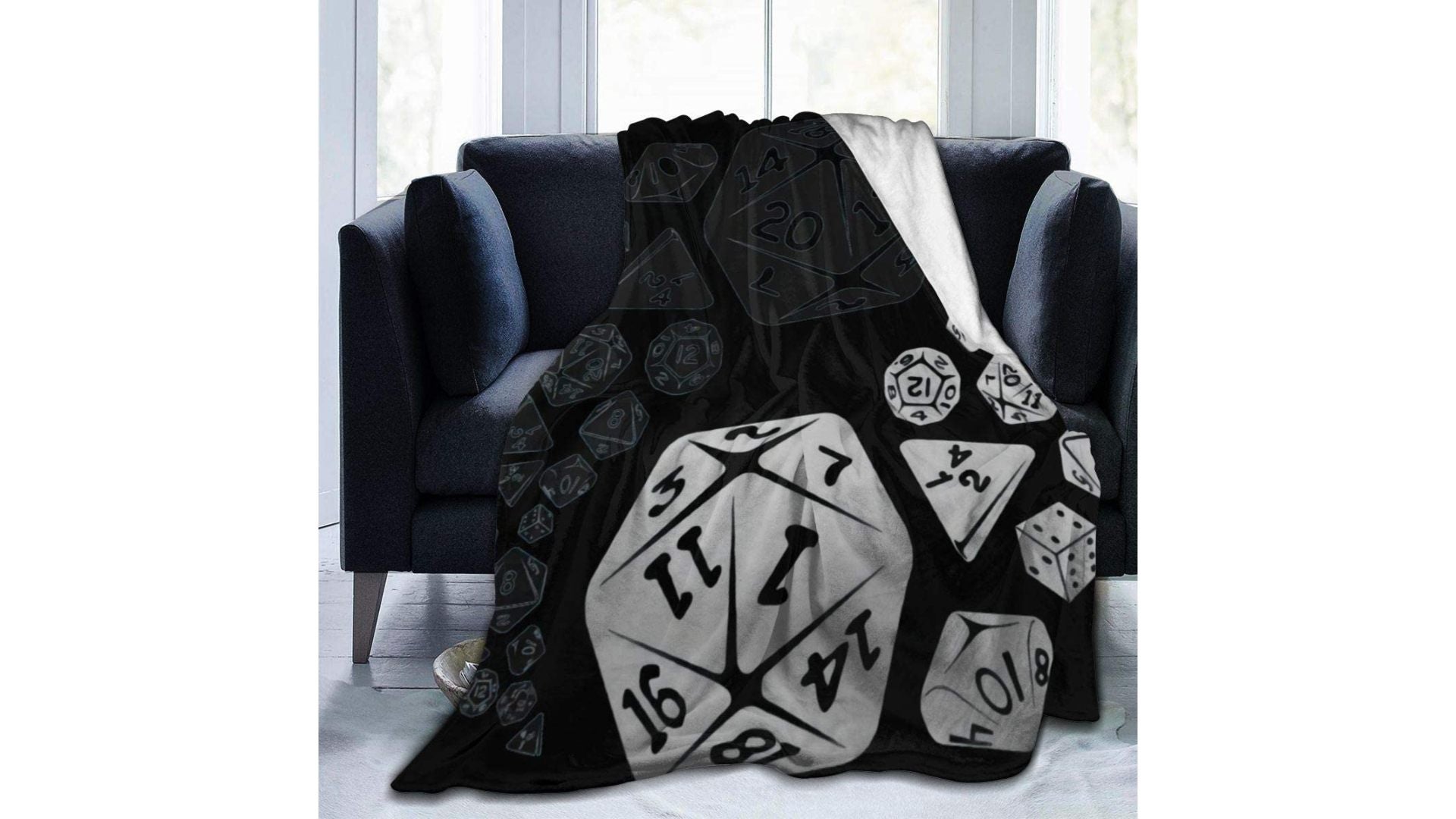 Comfort your fellow players or warm your DM's cold, cruel heart with this cosy blanket. Big enough to get wrapped and snuggly in, small enough to cart to a session without any fuss, the polyhedral dice design is stylish enough to roll in anywhere. Made of anti-pilling flannel and machine washable, it's sure to last and easy to clean. Be warned though, this blanket may give cold resistance and +1 AC, but it also gives disadvantage on saves versus naps.
Buy the D&D blankie from Amazon UK
---
D&D journal
Ideal for DM notes, character backstories or just doodles
A roleplayer can never have enough notebooks! There's always campaigns to plan, dungeons to map and adventures to record. Save your dungeoneering friends and family from boring stationary with this gorgeous notebook with a Tyranny of Dragons cover. Is it Tiamat, or a bunch of chromatic dragon fans taking a group shot? Who knows! Either way, it looks darn cool because, y'know, dragons. With 80 college ruled pages, there's plenty of room for notes, maps, doodles and secret messages to the DM.
Buy the D&D journal at Zazzle
---
D&D art print
Display your love for D&D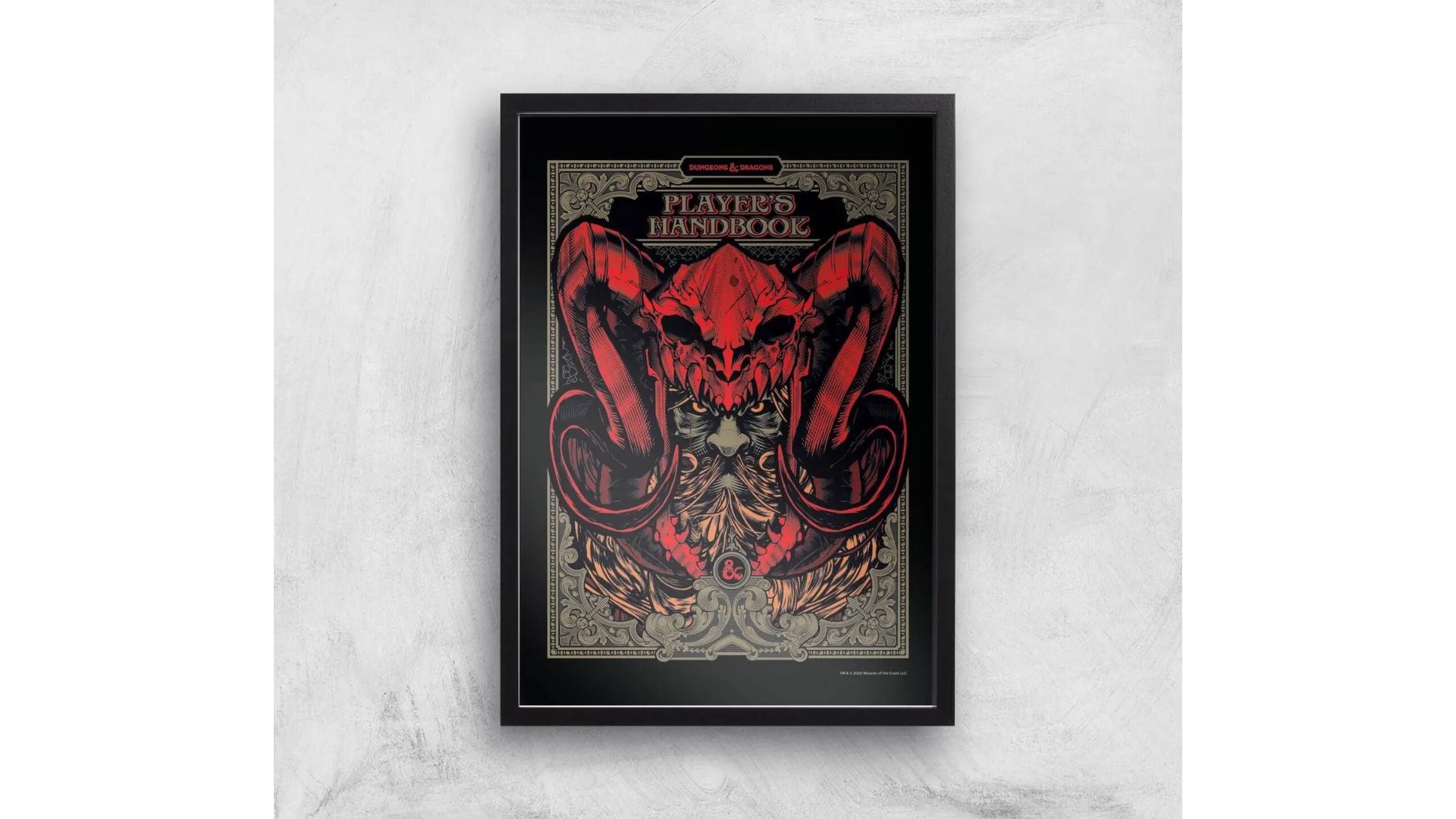 The collector's edition D&D core rulebook covers are gorgeous, but pricey and pretty hard to get hold of. These high quality prints make a great gift for anyone you know who covets those particular designs. Or has the books and just wants to flex even more! Available from A4 up to A2, framed or unframed, there's a variety of options to suit every budget (and the recipient's available wall space!) At the moment, Zavvi are offering 50 per cent off prints (but not frames) which makes this an even more enticing proposition.
Buy D&D art prints at Zavvi
---
If none of those took your fancy, don't worry! There's plenty more to pick from here at Dicebreaker. If you're looking for the best family-friendly board games to enjoy, we've got you covered. Or check out all the best Christmas games to slay hearts with sleigh bells!