How to build every Legend of Zelda Link in D&D 5E, from Ocarina of Time to Breath of the Wild, before Tears of the Kingdom
Hyrules to high rolls.
With Tears of the Kingdom looming just around the corner, the hype for the Legend of Zelda franchise is at an all-time high. While you wait, it's a great time to start including some Hylian flavour into D&D 5E campaigns by building some iconic versions of Link.
How to build Legend of Zelda's Link in D&D 5E
Here we'll only be talking about every canon version of Link. So unfortunately for fans of the CD-i Link, you are out of luck. This is purely meant for the playable versions of Link that many fans know and love from the canon Legend of Zelda timelines. If it's anything like Breath of the Wild, then Tears of the Kingdom is certainly not making that timeline any easier to understand.
From Eldritch Knights to Moon Druids, here are some ideas for your next Link build in D&D 5E.
---
Universal traits for Legend of Zelda's Link in D&D 5E
Race: Half-Elf
Skills: Acrobatics, Performance
Background: Folk Hero unless otherwise stated
Fighting Style: If a fighting style is available, the first should always be Defense
Feats: The first feat should always be Shield Master
Stats: Stats in bold are priority stats for the build
Spells: Thorn Whip to use as a Hookshot/Whip (Talk to your DM about allowing you to use it on inanimate objects and pulling yourself around)
---
The Legend of Zelda, Zelda II: Adventure of Link (Hero of Hyrule)
D&D 5E build: Eldritch Knight X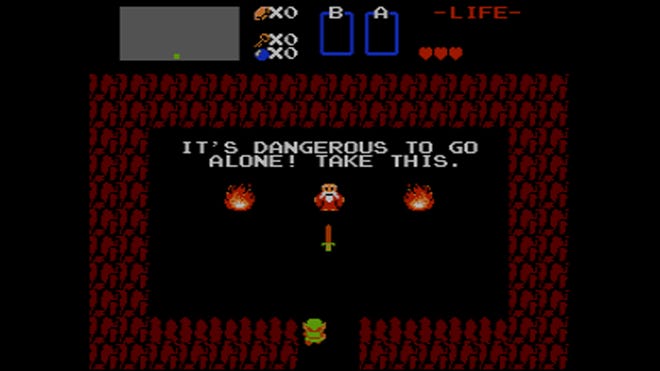 Starting Stats:
STR: 16
DEX: 12
CON: 14
INT: 14
WIS: 10
CHA: 10
The Hero of Hyrule seen in the original The Legend of Zelda and its sequel Adventure of Link was a classic Magic Knight from the '80s era of fantasy. D&D 5E subclass Eldritch Knight covers all of the abilities that the first-ever Link boasted.
Most of his magic items are just different variations of evocation spells, with none of the more complex artefacts existing yet. This version of Link is far from complex, but that's by design.
For essential non-evocation spells, pick up Shield, Absorb Elements, Polymorph (for turning yourself into a "fairy") and Jump. For feats, Dungeon Delver would be a practical and fitting feat. After all, Link is the poster boy of early dungeon-crawlers. For tool proficiencies, pick Flute and Vehicles (Sea).
---
A Link to the Past, Oracle of Seasons/Oracle of Ages, Link's Awakening (Hero of Legend/Essences)
D&D 5E build: Horizon Ranger 3/Dreams Druid X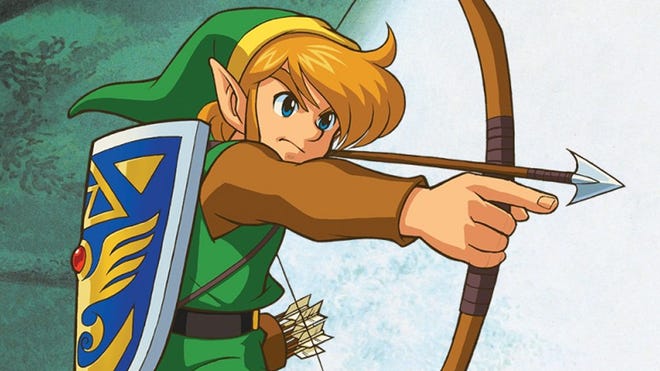 Starting Stats:
STR: 8
DEX: 16
CON: 14
INT: 10
WIS: 16
CHA: 10
The Heroes of Legend (in A Link to the Past and Link's Awakening) and Essences (in the Oracle timeline) are one of the more difficult Link builds to fit within D&D 5E "Rules As Written" (RAW). However, the core of his abilities throughout all four games is the shifting between "states", be it by changing dimensions, seasons or time. The closest analog to this in D&D 5E would be the Circle of Dreams Druid, with a dip in Horizon Ranger.
As a Horizon Ranger, you gain proficiency with martial weapons and shields, alongside thematic features that still fit the "dimension-shifting" vibe of the Hero of Essences.
Of course, the core of this build relies on Dreams Druid. The Fey Realm of Dreams can easily become the "Dark World". A good feat to pick up is Resilient (Constitution) to make your spellcasting more reliable.
---
Ocarina of Time, Majora's Mask (Hero of Time)
D&D 5E build: Swords Bard X/Undead Warlock 2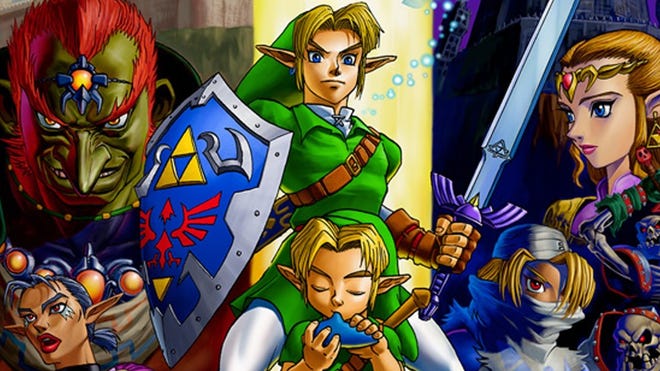 Starting Stats:
STR: 8
DEX: 14
CON: 14
INT: 11
WIS: 14
CHA: 16
Arguably the most iconic Link, this version has music at the core of their gameplay. Because of this, Swords Bard is a perfect class for the franchise's most popular Link.
Pick up Two-Weapon Fighting Style for when you use your Biggoron Sword. The Undead Warlock dip is for adding a spooky effect to your "masks" from the Majora's Mask part of the build. Mask of Many Faces should be one of your eldritch invocations, to visually showcase the "masks" you use.
For Magical Secrets, it's entirely up to which masks, songs or items you want to recreate that the Bard spell list doesn't have a direct counterpart for. That's the hardest part of this build.
Perhaps more than any other Link, the Hero of Time is spoiled with options. On the bright side, it makes the Hero of Time one of the most versatile builds on this list.
---
Wind Waker, Phantom Hourglass (Hero of Winds)
D&D 5E build: Armorer Artificer X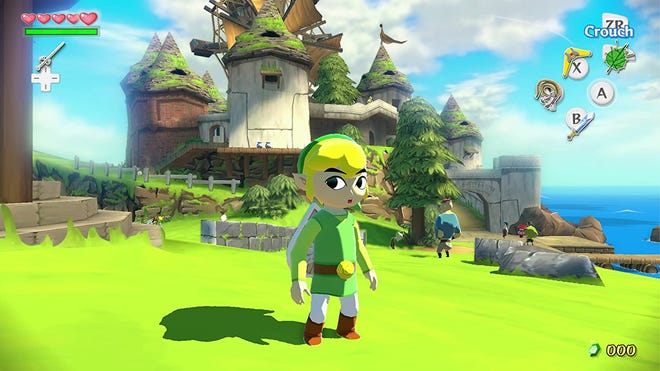 Starting Stats:
STR: 8
DEX: 12
CON: 16
INT: 16
WIS: 12
CHA: 10
Artificer might not seem like the most "Link"-like class, but for the Hero of Winds, the sheer amount of item-based abilities in their arsenal makes it a perfect fit. The infusions, especially Replicate Magic Item, mean practically all of the item-based abilities are easy to recreate, such as the Power Bracelets (Gauntlets of Ogre Power).
For roleplay reasons, don't go further than heavy armor. In this case, your medium armor should look like Link's usual tunic. The Marine background is a must for this version of Link.
For feats besides Shield Master, pick up Skill Expert, with expertise in the Perception skill. For this nautical version of Link, being perceptive is a must.
---
Twilight Princess (Hero of Twilight)
D&D 5E build: Oath of Devotion Paladin X/Battle Master Fighter 3/Moon Druid 2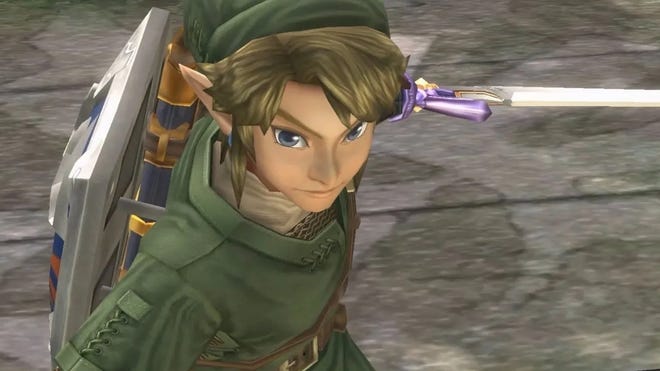 Starting Stats:
STR: 16
DEX: 10
CON: 14
INT: 8
WIS: 14
CHA: 14
Twilight Princess Link is the most focused on pure martial combat, a wolf form and a steed.
The D&D 5E Paladin's Oath of Devotion is the best fit for Twilight Link, particularly because of Sacred Weapon, which is exactly what the Master Sword does when it's in the realm of Twilight. Find Steed is necessary for Epona. After the 6th level of Paladin, dip into Battle Master to get those fancy sword moves. Pick up the Superior Technique Fighting Style from this dip for even more manoeuvres.
The Wolf Form is easily achieved by dipping two levels of Moon Druid. Finish the rest of your levels as a Paladin to maximise your smite slots. Fun fact: even when in wolf form, your attacks count as melee weapon attacks, so you can still smite with your bites.
---
Four Swords, Four Swords Adventures (The Links)
D&D 5E build: Ancestral Guardian Barbarian X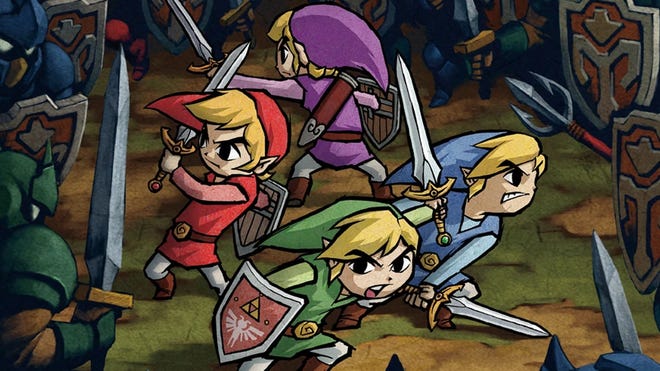 Starting Stats:
STR: 16
DEX: 14
CON: 15
INT: 8
WIS: 12
CHA: 10
Technically, Four Swords and Four Swords Adventures Link are different, but for the sake of this D&D 5E build, they're practically the same. The core mechanic is that this Link can split into four different versions.
Without a doubt, Ancestral Guardian is the closest analog to playing this version of Link. Ancestral Protectors are justified as the different versions of Link protecting each other.
Due to the lack of spells this time around, you'll likely have to use real magic items for the magical skills. That said, the Magnetic Glove can be simulated by taking the Telekinetic feat, which has surprising synergy with the Ancestral Guardian's playstyle. Another feat choice with great synergy is Sentinel, as it allows you even more options for protecting your party.
---
Spirit Tracks (Hero of Trains)
D&D 5E build: Battle Smith Artificer X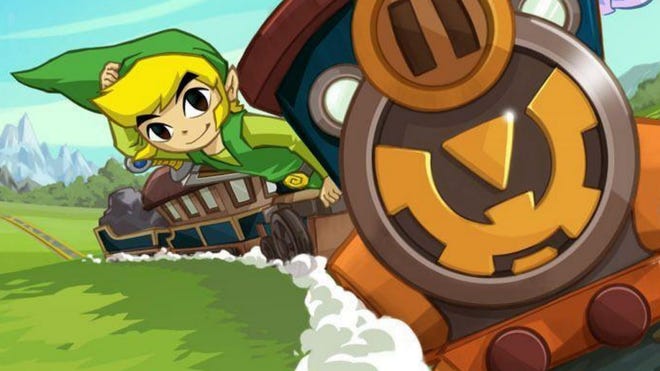 Starting Stats:
STR: 8
DEX: 12
CON: 16
INT: 16
WIS: 13
CHA: 10
This version of Link was an apprentice Engineer, trusted to drive the trains of New Hyrule. Battle Smith is the best 5E analog to these mechanical skills. The Steel Defender could easily be turned into the Spirit Train. If you want to ride it around, make sure to pick up the Enlarge spell and cast it on your Defender. For that reason, the War Caster feat is important to pick up.
As for the cannon, make it so that your spells are coming from the Steel Defender itself. As an Artificer, it'll be quite easy to replicate the magic item abilities that the Royal Engineer is capable of, be it through spells or infusions. For example, the Sand Wand is a dead ringer for a tweaked Stone Shape.
---
Skyward Sword (Hero of the Skies)
D&D 5E build: Hexblade Warlock 3/Divine Soul Sorcerer X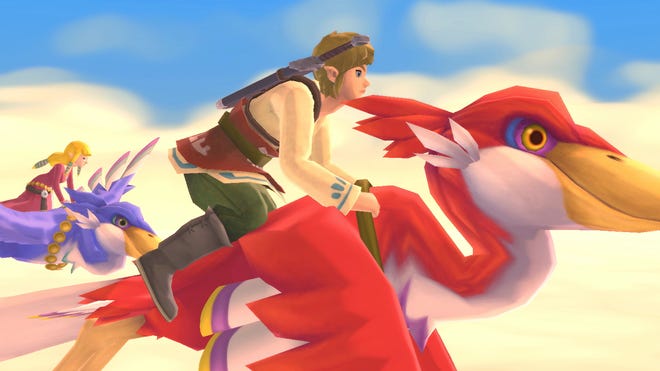 Starting Stats:
STR: 8
DEX: 14
CON: 16
INT: 8
WIS: 10
CHA: 17
While all the Links are chosen by the gods, the Hero of the Skies has the most direct communication with theirs out of any other Link.
As a Warlock in D&D 5E, Link's patron is Hylia, and the Hexblade in this case is the Goddess Sword, which also happens to be sentient. For the utility aspects of Loftwing, choose Pact of the Chain with a "baby" Loftwing to help you out.
After three levels of Hexblade, go fully into Divine Soul Sorcerer with a sword-and-board style, using your weapons as a focus. Pick up the War Caster feat for improved concentration and casting spells with both hands holding something. Whenever you cast spells like Fly, or unlock Angelic Form for Divine Soul, it could easily be the Loftwing doing the flying for you.
---
A Link Between Worlds, Tri Force Heroes (Triforce Hero)
D&D 5E build: Echo Knight Fighter X/Hexblade Warlock 2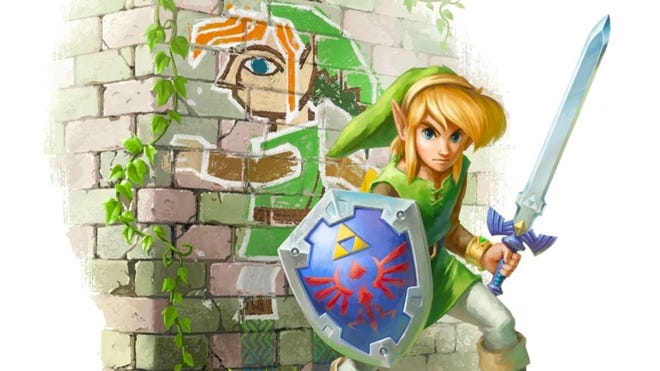 Starting Stats:
STR: 8
DEX: 14
CON: 16
INT: 8
WIS: 10
CHA: 17
The Triforce Hero is one of the most fun Link builds in D&D 5E because all their core mechanics are doable. Not only are the echoes accurate to the multiple Links, but the Manifest Echo skill works as Ravio's Bracelet. The teleportation from Manifest Echo should look like Link moving across flat surfaces. The rest of Echo Knight's features are just the other Links doing their thing.
Thanks to their time in Hytopia, this Link is also quite fashionable. Hexblade Warlock would give you access to Mask of Many Faces to reflect your changing wardrobe. Additionally, it would make Charisma your main attack stat, which is quite fitting for the fashionable Hytopia. For other feats, pick up Sentinel, if only because of how well the feat synergises with Echo Knight.
---
Breath of the Wild (Hero of the Wild)
D&D 5E build: Hunter Ranger 12/War Cleric X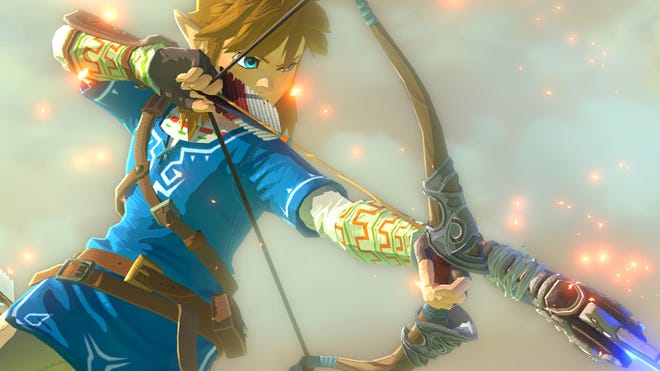 Starting Stats:
STR: 10
DEX: 16
CON: 14
INT: 8
WIS: 16
CHA: 10
The latest incarnation of the Hylian Hero sees him back in an open world, much like the first Hero of Hyrule. This time around, the world is far more populated and beautiful, and no D&D 5E class is better at exploring this new world than a Hunter Ranger. All of the martial abilities that this Link is capable of are covered by Hunter Ranger.
In order of level, pick Colossus Slayer, Multiattack Defense and Whirlwind Attack. For feats, pick up Tavern Brawler to showcase how creative this Link is at using the environment for fights. After the 12th level, go into War Cleric for more attacks and damage output, as well as to mimic the more magical aspects of the character.
We hope these builds inspire you to create your own version of the Hylian hero. After Tears of the Kingdom comes out, the Breath of the Wild build is definitely going to need some updates. They're still the same Link, after all. It will be exciting to see what new skills and weapons he'll be getting this time around.