Jiangshi: Blood in the Banquet Hall hops into your home with a print-and-play version
Takeaway terror.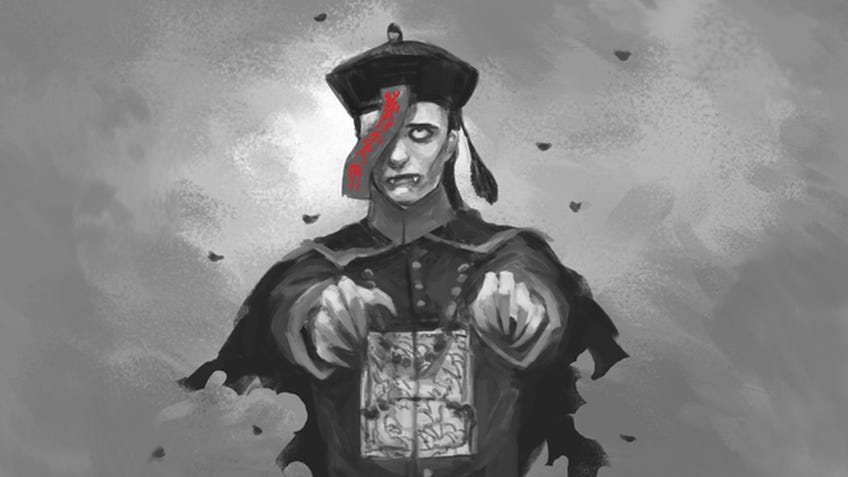 Those who missed their chance to back collaborative storytelling RPG Jiangshi: Blood in the Banquet Hall can now purchase a fully equipped print-and-play version.
Physical editions were shipped to backers starting this month, but publisher Wet Ink Games announced that a printable version of the game is being sold via DriveThruRPG. For $25 (£19), you can download a PDF bundle containing the rulebook, character sheets, the four-piece game board and all cards and accessories needed to run the game.
Players take on the role of a Chinese family from the Guangdong province as they struggle against forces both mundane and supernatural to keep their budding restaurant afloat in a 1920s American city. Anti-Chinese laws and rampant racism from their customers would be enough of a strain to make the venture daunting, but the family must also contend with a Jiangshi - a legendary hopping demon - and all the horrors that herald its arrival in the community.
Each day is mechanically split between these two parts of the family's double life, and keeping the lights on can be just as daunting and emotionally harrowing as protecting each other from the creeping undead that crawl out at night. Success depends on managing time and cards so that they don't transform into dire consequences once the sun sets and the restaurant closes.
Included in the game are rules and instructions for roleplaying as a Chinese-American family with respect and thoughtfulness towards the real lived experiences immigrants endured during that period in American history.
Jiangshi: Blood in the Banquet Hall is the creation of designers Banana Chan (Kids on Bikes, Questlings) and Sen-Foong Lim (Junk Art, Dungeons & Dragons: Rock, Paper, Wizard). They ran a successful Kickstarter campaign in August, raising more than $100,000 (£75,200).