Magic: The Gathering YouTuber sells $140,000 worth of rare cards for charity
Funds supported Saving Our Sons and Sisters International and the Trans Women of Color Collective.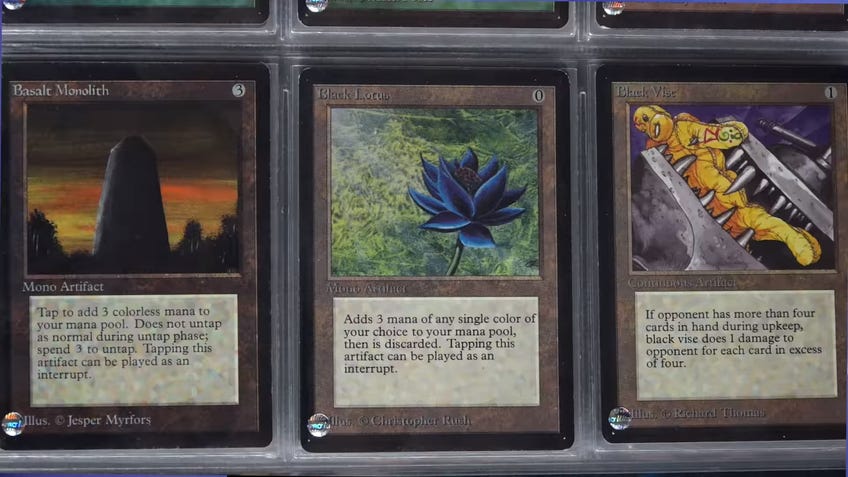 Tolarian Community College, a YouTube channel featuring Magic: The Gathering content recently appraised and sold $140,000 worth of cards from some of the card game's earliest sets in order to donate half each to two US charities aiding Black communities.
Brian Lewis, better known to viewers as The Professor, explains in the video that a friend of his was looking for a way to unload part of his collection that was "collecting dust", and the idea of selling the cards for charity ultimately won them over. The pair have spent the last few months appraising several complete sets and connecting with a buyer who settled on $140,000.
The offering included one complete near-mint set of Beta - the second print run of the original core set - and three near-mint sets each of Arabian Nights, Legends and Antiquities. The sets compose some of the first expansions to the collectible card game that were released in limited quantities in 1993 and 1994, and which include the Black Lotus - something of a pop-culture icon associated with old Magic cards that regularly auctions for tens of thousands of dollars.
Money in hand, Lewis and his friend turned to Black members of the MTG YouTube community to help decide where they should donate. Ked and Cen of the One More Mana channel selected Saving Our Sons and Sisters International, an organisation in Atlanta, Georgia that connects resources to smaller charities, drives and initiatives across the city.
Ked and Cen said they have worked with SOSSI in the past organising after-school programs for Black youth in Atlanta and spoke highly of the results the organisation brings through its work. "They are the boots on the ground in the Atlanta community putting their money where their mouth is," Ked said in the video.
Princess of the MelinaPendulum channel selected the Trans Women of Color Collective as the second recipient of Tolarian Community College's donation. Based in Washington D.C., the organisation provides economic opportunity and resources for trans women in the Black community, along with people of colour, Indigenous peoples, seniors and youth.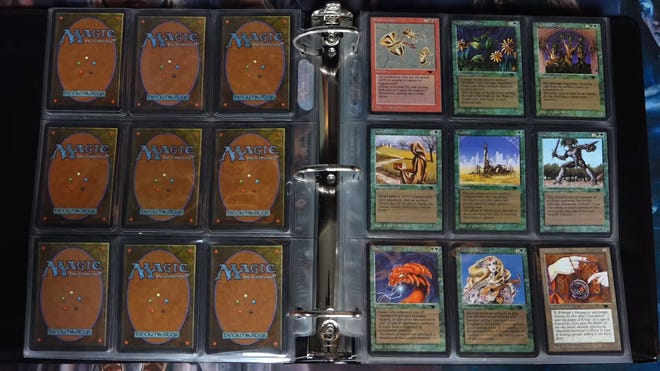 "It's important that we take care of those who are the most vulnerable at this time in regards to housing and healthcare," Princess said. "Trans women of colour are especially vulnerable. They give so much to us culturally, so much strength and support. I see Black trans women fighting for their communities every single day."
Lewis extended the fundraising efforts to his community by offering two donor initiatives in the form of a set of 10 foil fetchlands from the recent Zendikar Rising set, along with a set of the five masterpiece swords from Kaladesh Inventions. Those who donate $4, or "the price of a booster pack", will earn a chance to receive either set, with subsequent donations adding to their chances.
On the r/magicTCG subreddit, community members have commented on a post to the video with their own donation-matching initiatives in order to raise further funds for both organisations. Lewis said the giveaway promotion will run until 6pm PT on December 13th.