Meehan's favourite albums of 2022
Did these appear on your list?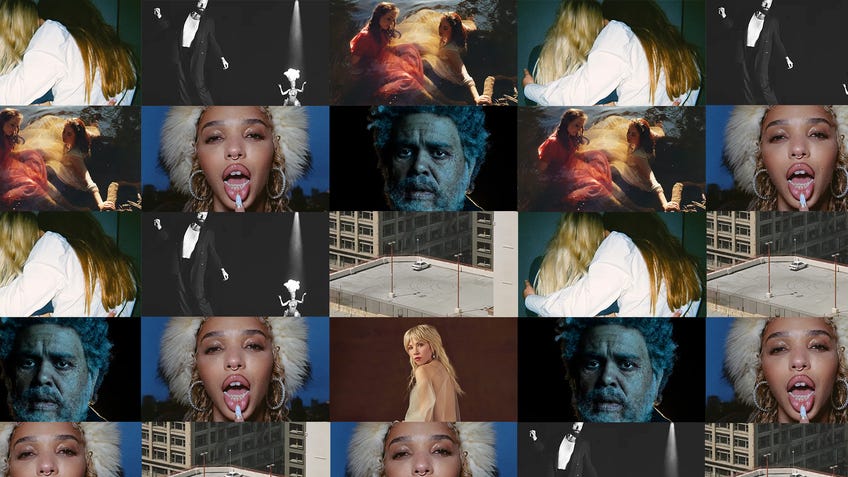 I have a tradition of creating a Spotify playlist featuring a song from every one of my favourite albums that were released that year. I will then share this playlist with my friends, because that's what people with excellent taste do. In another display of narcissism, I'm going to use the Dicebreaker membership platform as an additional outlet to share my music tastes with. Here's a summary of some of my favourite albums released last year. Feel free to share your favourites in the comments below.
Let's Eat Grandma is probably best known for the song I Really Want to Stay at Your House, which appears on the soundtrack for Cyberpunk: Edgerunners and is performed by one half of the pop duo, Rosa Walton – with the band's other member being Jenny Hollingworth. Two Ribbons is the group's third album and is easily their most commercially friendly, which is not to say it isn't good. A mixture of upbeat pop and experimental synth melodies, Two Ribbons is an energetic album about seeking reassurance. Sometimes from friends, other times from lovers. From the unbridled joy of Levitation to the yearning of Watching You Go, Two Ribbons accurately captures both the fear and bliss of being young.
An alter-ego of sorts for solo artist Joshua Tillman, Father John Misty's music is all about layers of deception. The character's most recent album, Chloe in the Next 20th Century, feels unbearably nostalgic for a past that may or may not actually exist. Kiss Me (I Loved You) depicts a romance that Misty desperately clings to, despite the recipient of his affections clearly wanting nothing to do with his cliche displays of affection. Whilst Chloe tells the story of a woman so free-spirited and 'random', that it feels like Misty made her up in his fantasies. However, for me, Goodbye Mr Blue clearly takes the win for best song, providing one of those rare moments of sincerity and genuine emotion I always crave in a Misty album.
Become a Dicebreaker member to read this article
Become a member today and gain access to free games, discounts at participating tabletop retailers, 20% off PAX Unplugged tickets, members only articles and videos, and more.