Games of the Year 2020: Alice is Missing and Icarus creator Spenser Starke
Dark labyrinths, train travel and shelf stacking.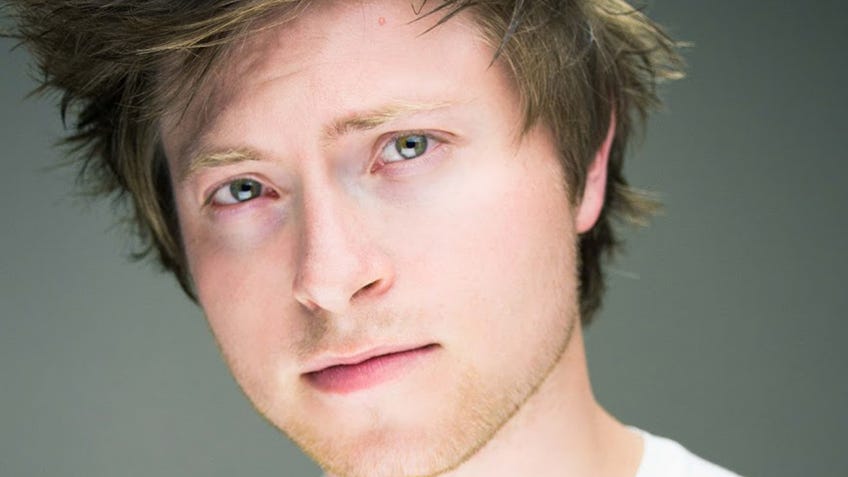 Spenser Starke is the designer behind mutiple roleplaying games such as the unique civilisation building RPG Icarus and this year's Alice is Missing, a game that sees players interacting via a chat forum.
I'm so incredibly honoured to have been asked by Alex and the team to share some of my favourite games I've played this year! Not being able to get together in-person with my normal groups has certainly had a massive impact on the kinds of things I've picked up, but it's also given me the opportunity to explore digital board games in a way that I haven't really ever before. Upfront here, there are lots of games highlighted by Dicebreaker this year already that I could certainly talk about enjoying immensely during quarantine (The Machine by Adira Slattery and Blades in the Dark by John Harper jump to mind), but for sake of something new, I've chosen just a handful of projects to focus in on.
Into The Dark by Stras Acimovic & John W. Sheldon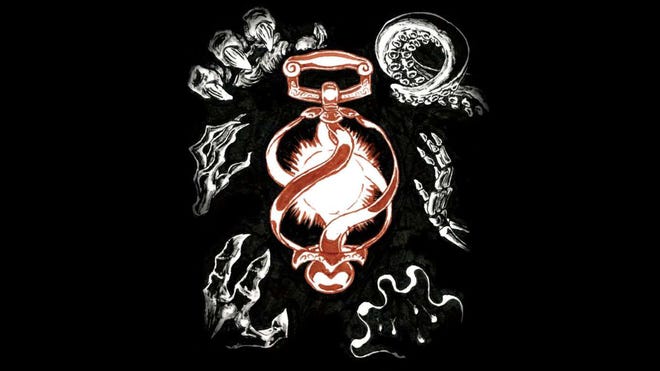 "Into the Dark is a game about delvers who brave a strange and alien darkness-covered environment to protect their homes, and in the process hope to recover valuables and find information on the world that existed before the dark."
There are so many cool things about Into The Dark, a Forged In The Dark game which I first played in its earliest form in 2018 but finally hit my group's table at the beginning of the year. First off, the genre is a dark, twisted Suicide Squad-style dungeon dive through a post-apocalyptic nightmare hellscape - it's terrifying (in the best way possible) and feels like something that could exist somewhere in the world of Blades in the Dark, the game from which its system is derived. The magic of this game for me, and the exciting part as a game designer, is how it innovates on this system. Into The Dark is perhaps the perfect game for new or more rules-light designers to use as a template for their own Forged in the Dark projects. It's approachable, hackable, and fast to get up and going at the table - and as both a game and a template for how to make games, I couldn't recommend it more.
Railroad Ink by Hjalmar Hach & Lorenzo Silva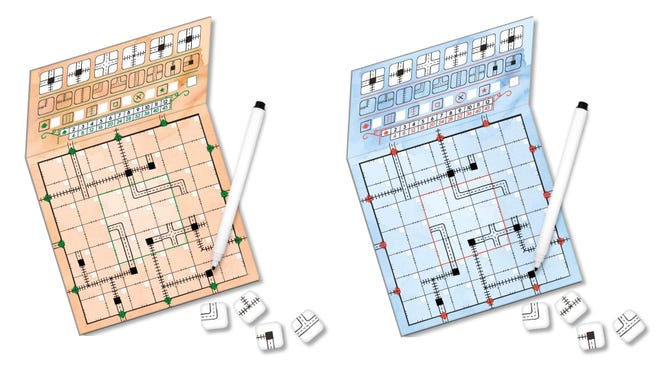 "New lands have opened up and the race is on to create the best network of rail and road lines through it. In Railroad Ink, players roll the route dice and must then draw the subsequent results on their individual route boards."
Even though it's been out for years, I didn't really ever give Railroad Ink a proper look. I'm not interested in trains or railroads, and seeing another game about creating a set of railways didn't have any appeal to me at all. But being free to play on Tabletopia and something that appeared to be pretty rules-light and quick, I broke it open to explore it as a possibility for remote game nights with friends - and it blew me away. We ended up playing round after round, pushing our luck, always looking for that ONE more piece that would help complete our maze of madness. Playable with up to 12 (!) people all taking turns simultaneously, it ended up being a staple we turned to instead of something like Jackbox during big Zoom hangouts with our friends.
Shelfie Stacker by Shem Phillips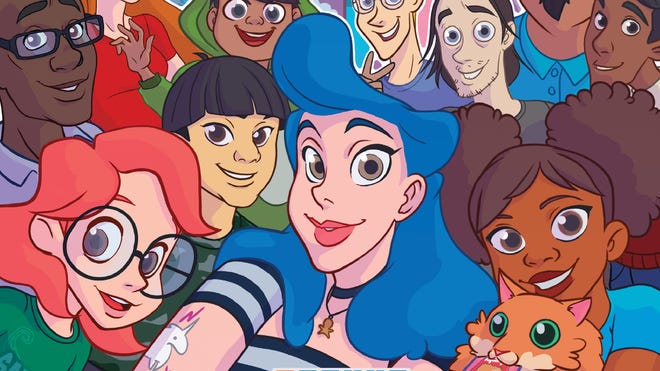 "In Shelfie Stacker, players compete to accumulate the most illustrious board game collection by carefully filling their shelf with their most recent purchases."
Shelfie Stacker was another free Tabletopia find, a smart move during their Kickstarter of which I immediately backed after playing. Though the theme is incredibly meta (buying lots of board games and figuring out how to stack them) and might be a turn-off to some, I found the puzzle of the game to be the thing that brought me back to play over and over again. It's an abstract at its core, not unlike Azul or Sagrada, but has enough context and playfulness to also be appealing to people who would perhaps find a less thematic abstract game inaccessible. The mechanics are tight and easy to grasp during your first playthrough, but have enough depth to make you want to try just one more time. As a fan of Shem Phillips and his work on Renegade's North Sea games, I was so happy to see him knock it out of the park with this one, and I can't wait for my physical copy to arrive next year. Until then, though, the Tabletopia version will still sit near the top of my favorite board game finds of 2020.
Thank you so much to Dicebreaker for giving me the opportunity to showcase some of my favourite games of 2020 - for every one I've listed here there are a hundred others I wish I could talk about as well. We've got so many great games out there right now, it's truly a phenomenal age for tabletop players, and I'm so excited to see how this industry continues to evolve and expand in the new year.