Games of the Year 2020: Wheels on Sherlock Holmes: Consulting Detective - Baker Street Irregulars
An elementary choice.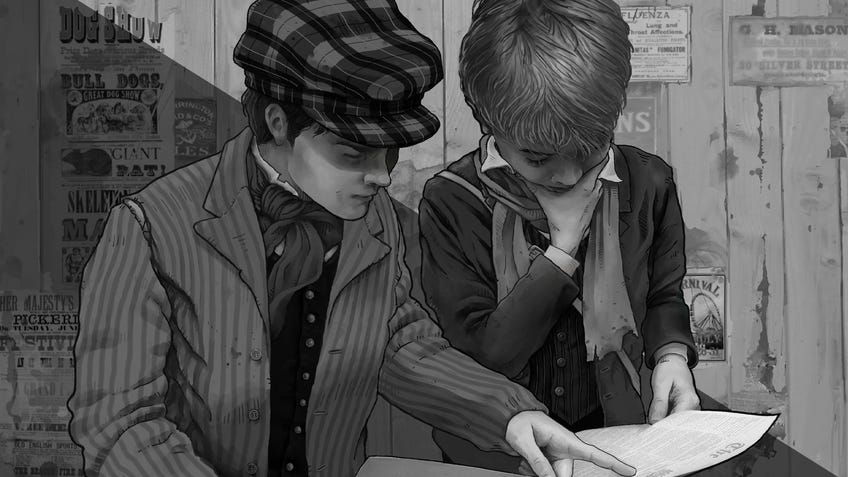 Baker Street Irregulars is probably the best-written tabletop game I have ever played. It bounces effortlessly between poignant prose and sharp wit, between a loveable and memorable cast of characters on a fabulous romp through London and the foreboding nature of the dark and dangerous Victorian streets that those characters inhabit. I care more about Wiggins and his ragtag group of friends and contacts more than I've ever cared about the characters in any tabletop game before.
For those who are new, Consulting Detective is a series of boxes each containing 10 cases to crack, set in the world of Sherlock Holmes, in which you are the investigators. Up until this box was released, the series had been written by the same team each time. It must have been rather daunting for Dave Neale, the mastermind behind all the cases in this box, to take on that legacy. But my goodness does he deliver - to the point where I now struggle to play the other boxes in the series because they just don't quite live up to their successor.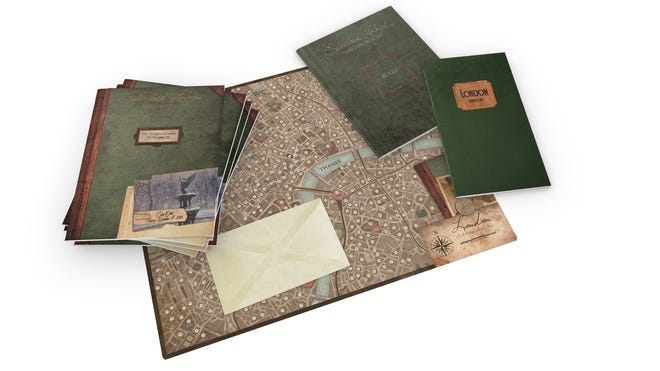 The case design in Baker Street Irregulars is almost flawless, with genuine twists and turns that can blow your line of questioning wide open, and written in a way that rewards you for both following your gut and being overly prudent. There's an overhanging story that leads you through all the cases in order and culminates in an epic conclusion that would easily stand on its own as a fantastic escape-room-in-a-box type game - but in this case is only a tenth of the content on offer.
On top of all the things that make this box unique from its contemporaries you also get the pedigree of the Consulting Detective series itself, with its excellent presentation, high quality tactile components and a lovely gallery of Dickensian illustrations littered throughout the books, showing off the key characters and locations on your journey.
This box had me laughing and crying in equal measure and - with the exception of maybe one of the cases - I had an incredible time throughout the entire box, always feeling satisfied with the final conclusion whether I'd worked it out properly or not.
Sherlock Holmes: Consulting Detective - Baker Street Irregulars isn't just my game of the year, it's probably one of the best detective games ever printed and absolutely demands your attention if you haven't nabbed it already. The decision really is elementary.