New board games for February 2022: latest tabletop release dates
Fall in love with these fresh titles.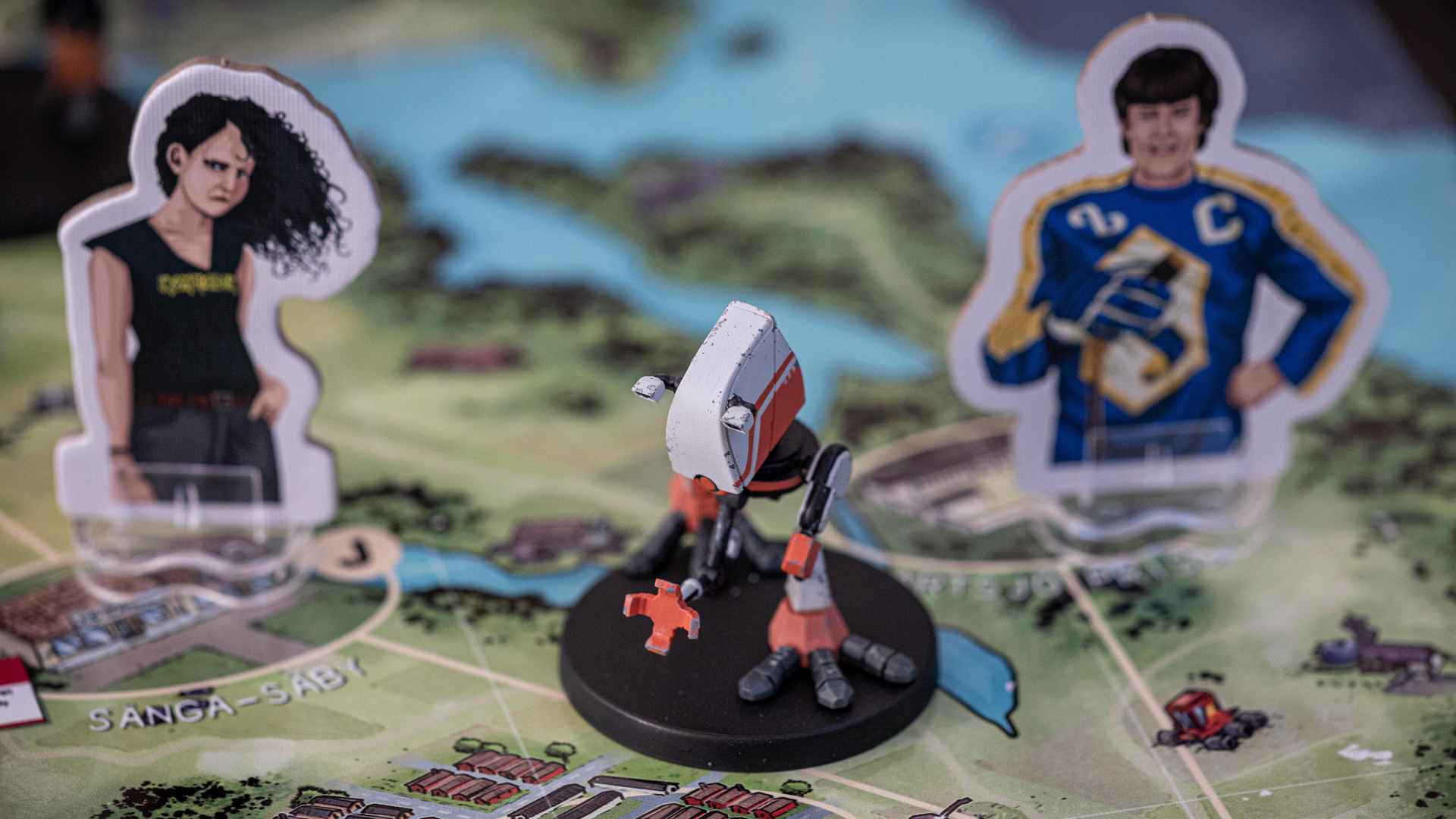 February has arrived and so has a whole host of new board games, tabletop RPGs, trading card game and miniatures releases. Whichever tabletop titles float your boat, there's sure to be something to catch your eye over this coming month, which you can keep track of by visiting this article every week – as we cover all the latest tabletop release dates right here. Whether it's the hottest new board game, the next roleplaying game, or updates to your favourite trading card game or miniatures series, you can find it all within our roundup.
If you're a fan of animated series from the 1980s, then February has just the deckbuilding game for you. This month sees the release of the Transformers: Deck-Building Game, a new title based on the beloved toy range and animated show about robots from another world that can change into seemingly unsuspecting vehicles. From Renegade Game Studios, the publisher that has released deckbuilding classics like Clank!, the Transformers: Deck-Building Game has players becoming a team of heroic Autobots who must thwart the evil schemes of the Decepticons. Throughout the game, players will be able to improve their respective decks, giving them a fighting chance against Megatron and his henchrobots. Fans of the toys, series and deckbuilding games should give this one a look.
Another new board game worth paying attention to this month is Tales from the Loop: The Board Game, a spin-off title from the popular tabletop roleplaying game that enables players to become a group of plucky kids and teens investigating strange goings-on around their small town. A shorter and more mechanical version of the Tales from the Loop formula, the co-op board game has players working together to look for clues and chase down leads, all whilst making sure to make it back home before their curfew. After being successfully crowdfunded via a Kickstarter campaign, the board game is now available in local stores as well.
Players of trading card game Magic: The Gathering have a new set to look forward to this month. A return to the plane of Kamigawa, Kamigawa: Neon Dynasty features cards themed around futuristic swords, dragons and ninjas. Some of the best Kamigawa: Neon Dynasty cards players can expect from the set include The Wandering Emperor, Jin-Gitaxias, Progress Tyrant and Light-Paws, Emperor's Voice.
Other notable board game releases this month include Rolling Realms – a new board game from Stonemaier Games, the studio behind Wingspan – the core rulebook for the Power Rangers Roleplaying Game, co-op children's title Wonder Book, abstract dream game Vivid and the GI Joe Deck-Building Game. All of this and more can be found right here in our list of new board games, with updates every week.
New board games - February 2022
UK board game release dates
February 9th
Dune: Imperium - Rise Of Ix
Dune: Imperium: Deluxe Upgrade Pack
Monopoly Classic (2022 Refresh)
Cantaloop: Book 2 - A Hack Of A Plan
Transformers Deck Building Game
Rolling Realms
Magic The Gathering: Kamigawa Neon Dynasty Draft Booster
Magic The Gathering: Kamigawa Neon Dynasty Bundle
Dog Lover
Core Space: First Born Starter Set
Decktective: Nightmare In The Mirror
Decktective: The Will Without An Heir
Deckscape: Dracula's Castle
Wonder Book
Sovereign Skies
Fantastic Factories: Manufactions
Fantastic Factories: Subterfuge Expansion
Vivid Memories
Tales From The Loop The Board Game
The Last Hundred Yards Vol. 3: The Solomon Islands
Red Flag Over Paris - 1871: The Rise And Fall Of The Paris Commune
Conquest And Consequence
Gaia Complex Core Rulebook
Hands
Colorful
Tiny Turbo Cars
G.I. Joe Deck-Building Game
Love Letter: Princess Princess Ever After
Power Rangers Roleplaying Game Core Rulebook
The Adventure Zone: Bureau Of Balance
Astroforce
Sins RPG Manifest Destiny

February 25th

Digimon Card Game: Booster - Next Adventure BT07
My Hero Academia Collectible Card Game - Izuku Midoriya Vs. Katsuki Bakugo 2-Play Rival Decks
My Hero Academia Collectible Card Game - Deck-Loadable Content Wave 1
The James O'Brien Mystery Hour Board Game
A Song Of Ice And Fire Miniatures Games: Lannister Starter Set
Now Or Never
First Empires
BattleTech Tamar Rising
Star Wars X-Wing: Gauntlet Fighter Expansion Pack
Sentinels Of The Multiverse: Definitive Edition
Parks Memories: Coast To Coast
Glow
Caesar's Empire
Claim The Sky: Cypher System RPG
Star Trek Adventures Player's Guide
Star Trek Adventures Gamesmaster's Guide
Hansa Teutonica Big Box (German/English)
Omega Virus Prologue
Phantom Ink
Sleeping Gods Dungeons
Munchkin Petting Zoo
Munchkin Farkle