How to teach board games to new players
The explanation, explained.
Whether you're pulling out the latest hit legacy game, a table-eating dungeon-crawler or a simple party game for introducing new players to the hobby, actually getting started playing is always going to be blocked by one question: "So, how do you play?" Rules define board games, and to begin the shared experience of playing one, someone - possibly you - will need to know how to teach the game to the other players at the table.
This can be a barrier to entry for both people having to learn the game and for people who would have to teach. Dicebreaker is all about breaking down these barriers - it's in the name! - so here's some handy tips to help make teaching a board game a bit easier on everyone and get you playing faster.
How to teach board games
Know your audience, know your options
Before getting stuck into the more detailed tips and tricks, it's important to work out if the approach you're planning on taking, and the board game you're planning on teaching, is right for the setting.
If you know the people you're going to be playing with, this will help. What other games have they played? Knowing whether you'll have to explain concepts and terminology such as drafting, or that you'll be understood if you say "turn structure works just like in this other game", will let you focus your explanation in a way that makes most sense to your audience.
You might be able to plan based on how they learn best. If you're playing Twilight Imperium with a group of people who regularly play and teach heavy games themselves, you could suggest everyone read the rulebook upfront themselves, saving your group at least 30 minutes at the start of your session. If you've got a group that doesn't want to read rules but you're still unsure about teaching (even after reading this guide!), consider finding a video online and asking people to watch it beforehand - or just watching it as a group together.
Even if you don't know your players that well, it's worth thinking about the setting and confirming you've chosen the right game. If you're not sure who you'll be playing with, consider one of the many great gateway games over a more complex experience to help ease the teaching process - for both you and the players.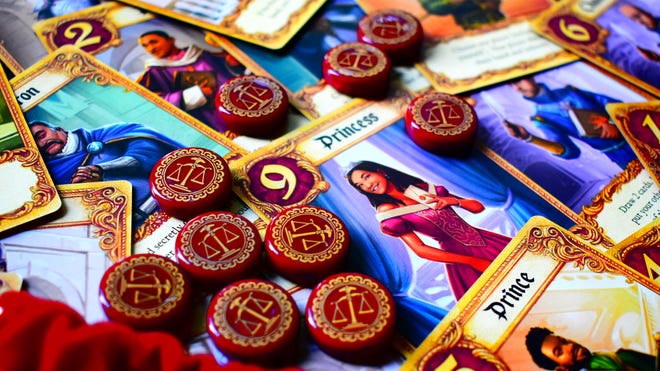 Before the game
You've got your shiny new game and a group to play it with. First things first - make sure you know how to play it yourself! Learning how to play from someone who's simply reading the rulebook out loud is not an experience anyone would recommend, so it's worth putting in the effort upfront.
More than just learning it, though, is understanding it. The best thing to do here is to play it yourself. Set up the game and see how it looks on the table. Play a few turns, taking the place of each player, to see how the actions and decisions of the game come into play. It's common for first attempts at games to involve frequent dips into the rulebook to check details - get these out of the way during this sample game, without other people around you, and you'll feel much more confident answering your friends' questions on the day.
Be careful of relying on solo game modes for this, though. These frequently add plenty of new rules to handle an AI opponent and/or drop key mechanics that don't work without others at the table. Even if you play solo to get experience of the main ruleset, it can be worth a quick multiplayer play to make sure you've caught any changes.
With some practice at the game under your belt, start thinking about how to teach it. Run through the rules explanation to yourself, possibly with the game set up in front of you. Work out which parts of the game flow naturally, and which need a more careful explanation. Consider how you might order the explanation, or if any of the other advice in the next section might apply. If you still have questions that the rulebook can't answer, look or ask on BoardGameGeek to see if there's help there.
Finally, on the day of the game, consider setting up in advance if you can. It's always much easier to teach with the game ready to go and pieces in their correct places than if you're trying to unbag and sort out everything while explaining rules.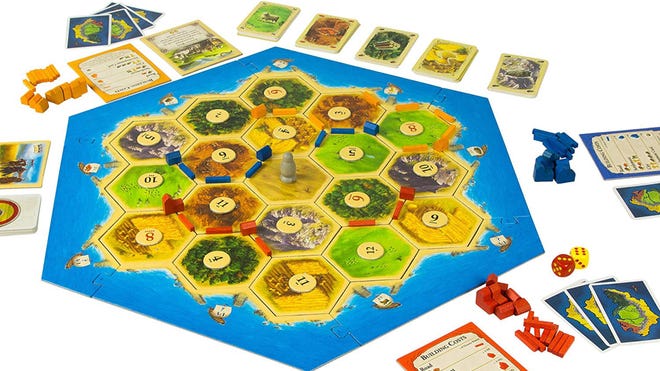 The Teach
Everyone's round the table and everything's set up - so how do you teach the game effectively?
Start from the top. Summarise the game as a whole: what's going on, who you are playing as, what you are doing and how (in a very general sense) you win. This groundwork gets everyone invested in learning and a baseline to build the rules explanations from. Lean on the theme throughout, even if it's a little pasted on - thematic explanations help people remember things, even (and sometimes especially) if they're flaky.
Once the summary's down, the best next step is often to cover the game flow. Again, build foundations from which the detailed actions can hang. For example, the assorted actions you can take during your turn in Pandemic can make more sense to explain once you've covered at a high level that, after your actions are done, you'll get two player cards and infect a number of cities. Once you've covered that flow, you can go through it again in detail, describing how elements actually work.
While you're going through the rules, use examples. Use the physical components in front of you - point at things, move pieces and get your other players to do the same as you explain. When describing scenarios - especially edge-case rules - provide examples involving the other people at the table: "Chris could give a clue with zero as the number, because Alex and Sam were getting worryingly close to the assassin last turn and they need to be moved away from it." These tricks will involve your players in the game - and your explanation - as you go, helping the information to stick.
Don't forget, the purpose of this explanation is to help the other players. Check in with them as you go. Are they following? Do they have questions? Don't worry if they do; it's rare for someone to deliver an entire rules explanation and not have a single question asked. Just be careful to not let questions disrupt your flow too much; defer questions that involve things you haven't reached yet and actively check for questions at sensible pauses in your explanation, rather than having them bubble through and get asked at a less convenient point later.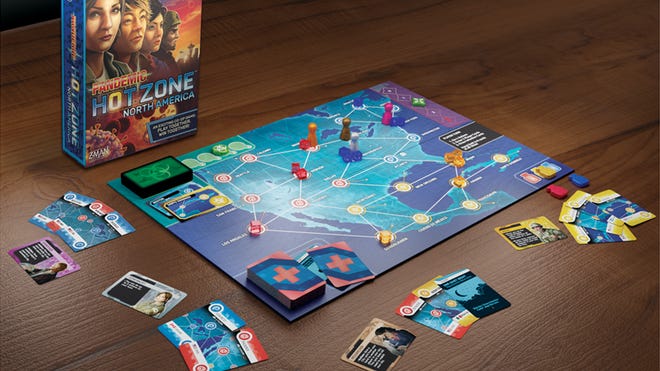 Handling problems
Some common issues that can happen when teaching games, and how to handle them:
Struggling to remember everything: Don't take the earlier advice of "Don't just read from the rulebook" to mean you can't use the rulebook at all when teaching. Flicking through it to use its ordering, more detailed specifics or simply making sure you've caught everything is a great way of boosting your confidence in teaching the game well.
Remembering details mid-game: Even after a great explanation, you might find yourself mid-game remembering something you forgot to say. Before trying to fix this gap, consider what the impact of adding this rule right now is. Is it something that's going to conveniently benefit just you, or ruin what your opponent has been building up to? If so, maybe don't mention it until after the game - or explain it but agree only to apply the forgotten rule after the current instance of it. Playing with an inadvertent house rule is better than leaving your friends discontent because they think you won through omission.
Giving tips: With games you've played before, it can be tempting to give strategy tips as part of teaching them. In moderation, this can be a great part of the process: you can highlight important ideas or things that players should focus on to start. However, giving too many tips will undermine your explanation and risk your audience feeling they're being told not just how they can play the game, but how they must play the game. If you're unsure, err on the side of caution and stick to just the rules.
Players not understanding rules: If you're getting a lot of questions, and your attempts to re-explain don't seem to be solving it, try to use practical examples. Get a few pieces into the right place and walk through what might be happening for a rule to come up, involving the player asking the question. If this still doesn't work, or you're getting a lot of these questions, ask yourself if players need to understand all this right now. If you've covered enough basics, you can simply say: "We can go over the rest as it comes up; let's get playing!"
Players interjecting as you teach: Remember that the goal is for the people you're teaching to learn, and answering questions (or contributing occasional comments) as you go is a good thing - it shows they're engaged and keen to learn. In excess, though, it can become disruptive and distracting. If this is the case, consider liberal use of "I'll cover that later", but also keep in mind that these players may be interjecting so much because they're not learning any more. Check if they're still following, or if you should just get started and teach the rest as you go. Just remember: the purpose is to have fun, so adjusting your plans to ensure that happens is always the best approach.