Root out the replicant with Blade Runner 2049: Nexus Protocol, coming in April 2020
Do androids dream of card games?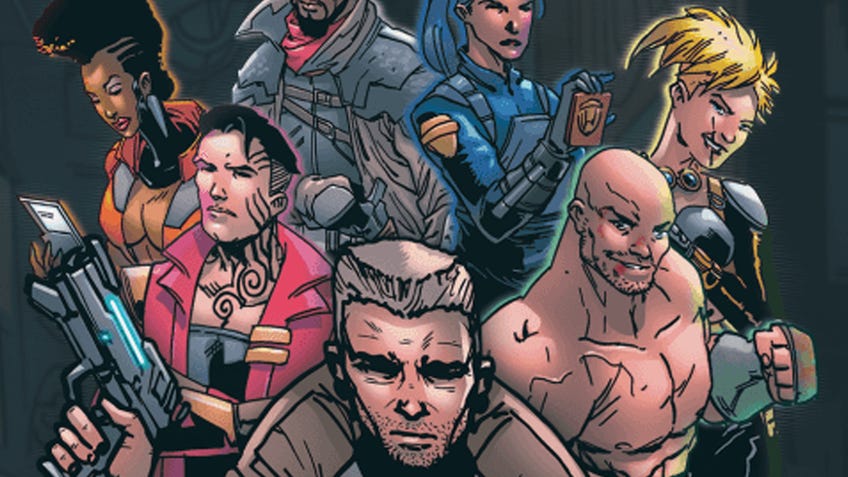 Publisher WizKids has revealed that Blade Runner 2049: Nexus Protocol is landing in April 2020.
Initially touted for an early 2018 release, it was unexpectedly pulled out from the WizKids release schedule. Now, it appears that things are back on track and the game will be coming out in 2020.
A deduction and hidden-identity game for three to six players, in Blade Runner 2049: Nexus Protocol, you play with citizens, detectives and Blade Runner series protagonist Rick Deckard to determine who the replicant - an AI posing as a human - is.
You'll identify the replicant by interrogating witnesses, meeting contacts and gathering information. Or if you happen to be the replicant, you'll be doing your best to avoid getting "retired".
It's designed by Travis R. Chance, whose previous titles include deckbuilding game Legendary: Buffy the Vampire Slayer and Lovecraftian deduction game All Manor of Evil, and Jessey Wright, who designed Avatar tie-in game The Legend of Korra: Pro-Bending Arena.
There have been a few Blade Runner themed games released over the years, drawing from the original 1982 film, over the 2017 sequel Blade Runner 2049. The first board game, titled Blade Runner was withdrawn due to lack of permission from the film studio, while 2012 bluffing and deduction game Blade Runner: Rep-Detect remains an unlicensed print-and-play game.
Blade Runner 2049: Nexus Protocol will be available for pre-order in January, and will get a full retail release in April 2020.
Check out a range of official movie board games that are actually good with our list, which includes other sci-fi titles such as Dune, The Thing and Firefly.