Civilisation board game Clash of Cultures returns after seven years with a new Monumental Edition
Including expansions Civilizations and Aztecs.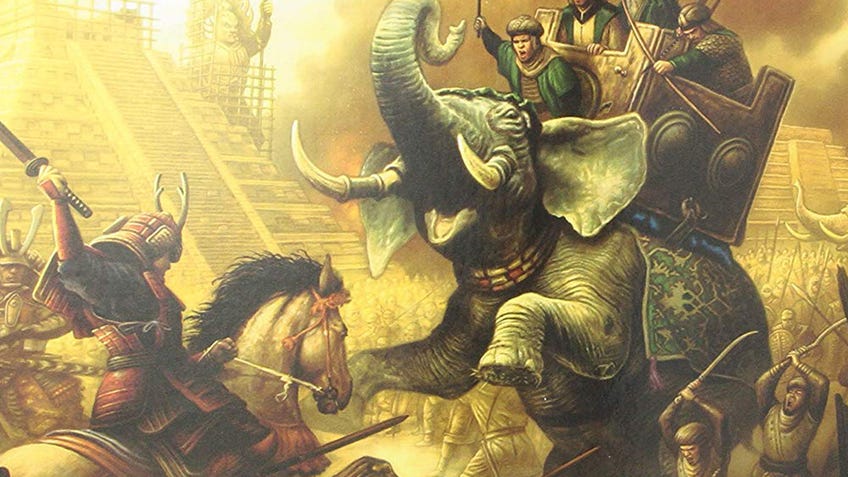 Civilisation-building game Clash of Cultures is getting a new updated edition, titled Clash of Cultures: Monumental Edition.
Designed by Christian Marcussen, who also created seafaring board game Merchants & Marauders, Clash of Cultures was originally published by Pandemic, Carcassonne and Love Letter studio Z-Man Games in 2012. Z-Man didn't reprint the board game following its second edition in 2013, making it a difficult and costly title to get hold of since.
The new Clash of Cultures: Monumental Edition will be published by WizKids, which recently released board game Flotilla and a fourth edition of horror board game classic Fury of Dracula.
The Monumental Edition will include the base game, as well as two expansions, Civilizations and Aztecs, which were previously released individually.
Civilizations added 14 new historical civilisations, plus three new buildings and military units, among other things. Aztecs, meanwhile, included a suite of miniatures and leaders based on the culture.
In addition, the Seven Wonders will be included as sculpted miniatures, along with new cover art, miniature sculpts and graphic design.
A board game for two to four players, in Clash of Cultures you each control rival civilisations as they build up cities, expand their armies and collect resources.
Factions can progress up a technology tree, utilising advancements in spirituality, arts and trade to get ahead. Meanwhile, random events such as barbarians attacking can occur.
Victory points are earned via the building of wonders and completion of goal cards. Whoever has the most victory points after six rounds of play wins.
Clash of Cultures: Monumental Edition will be landing in November 2020, and will retail at $139.99 (£107).