Be an undercover cop in 2087 with upcoming Kickstarter game In Too Deep
It's crime for the future.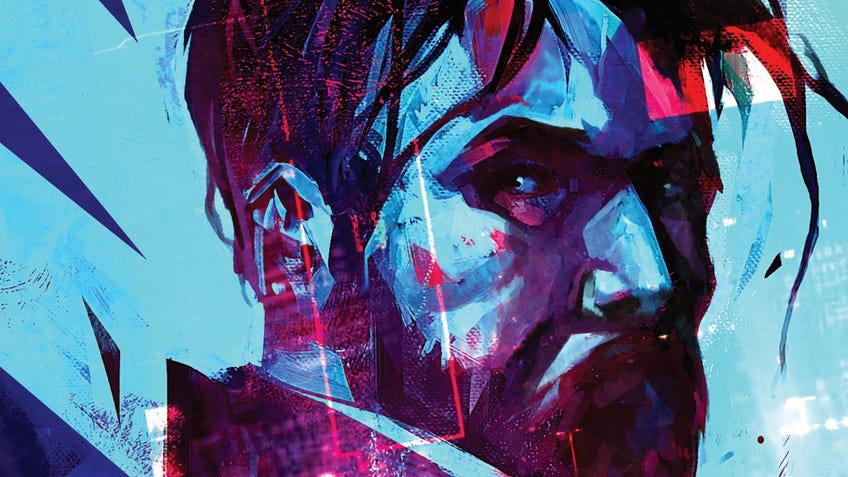 Fight crime in the future with In too Deep, a board game landing on Kickstarter in 2020.
Set in 2087, you play a police officer working to take down criminal syndicates in the city. As part of an undercover program, you pose as a criminal and get to know different organisations.
As such, you'll have to balance out your strategy, like determining how far you'll go to establish your cover, when it's right to perform a bust and when you need to hold back to maintain your identity.
"In Too Deep is a game that seeks to recreate the tension and excitement of a cop living on the edge," designer Josh Cappel told Dicebreaker. "To be successful, you have to take risks, and that means walking a fine line between blowing your cover or going in too deep."
Mechanically speaking, there is very little available information about In Too Deep. According to a recent Facebook post, the publisher realised that there were few existing game mechanisms that wholly describe how In Too Deep works.
Currently, its revealed mechanics include end game bonuses, hand management, pick-up and deliver, plus set collection. In addition, the game is for one to four players, indicating that it will have a solo mode.
Publisher Burnt Island Games' previous titles include Endeavour: Age of Sail and in the Hall of the Mountain King.
In Too Deep is arriving on Kickstarter in the first quarter of 2020.