Warhammer 40,000's first official animated series Angels of Death gets a new trailer
One of three shows in the works, following reports of anthology series.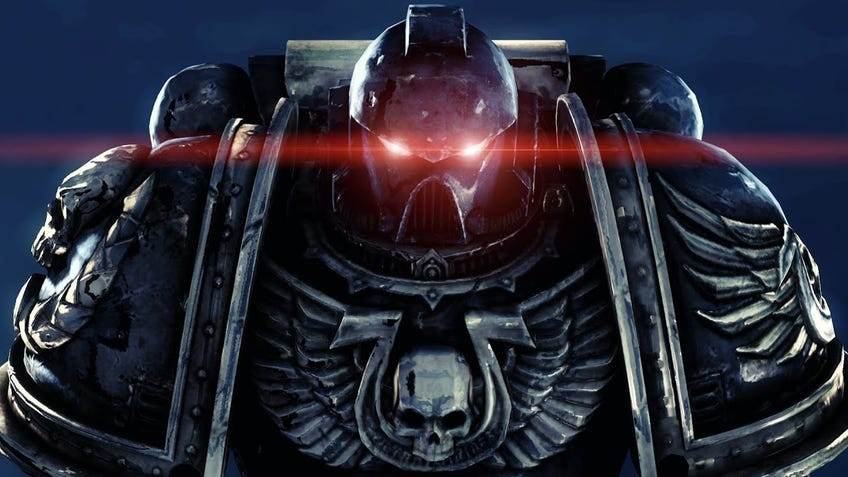 A new trailer for Warhammer 40,0000 animated series Angels of Death has been unveiled.
First announced in 2018, the upcoming series will follow a band of Blood Angels Space Marines - a particularly bloodthirsty legion of fighters - as they face a number of challenges, including the dreaded Black Rage: a genetically-imbued, mostly irreversible insanity that can befall any Blood Angel.
The show's producers have teamed up with the creators of popular fan-made series Helsreach, a multi-part adaptation of the 2010 Black Library novel of the same title, to create Angels of Death.
Helsreach tracks a chapter of Space Marines rushing to defend the planet of Armageddon from invading Orks. Narration from the novel's audiobook release is used, along with stark black-and-white artwork.
The first licensed Warhammer 40,000 animated series, Angels of Death is being penned by Warhammer StoryForge - a team of writers who have worked on several books out of Games Workshop's Black Library.
Initially announced for a release in 2019, the latest Angels of Death trailer puts the release date somewhere in 2020.
Angels of Death is one of two upcoming Warhammer 40,000 TV series officially announced to be in development, as a Warhammer 40,000 live-action series titled Eisenhorn was revealed last year.
Currently in development, it follows the story of the book trilogy Eisenhorn by Dan Abnett. Story-wise, it's about an Inquisitor - effectively an order of secret police and intelligence agents - named Eisenhorn, who navigates a range of wild conflicts across the cosmos. Eisenhorn will be produced by the showrunner behind Phillip K Dick TV adaptation The Man in the High Castle.
In addition, it's been revealed that allegedly a third Warhammer 40,000 TV show is in the works. According to Gizmodo, a "40K anthology show" was revealed in a Warhammer community update by Andy Smillie, head of Warhammer media. The blog entry has since been taken down.