Critical Role's Matthew Mercer raising funds for Australian bushfire relief with custom D&D 5E class the Blood Hunter
Just my type.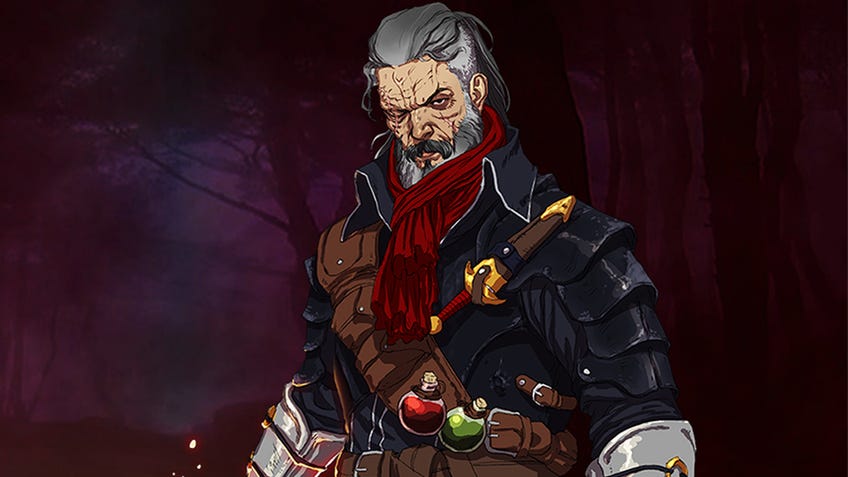 Matthew Mercer, the dungeon master and writer of Dungeons & Dragons 5E actual play series Critical Role, is donating all funds from the sale of his custom character class the Blood Hunter to Australian bushfire relief - a combination of the Australian Red Cross and the Australian arm of the World Wildlife Fund.
Been working on this for awhile, & excited to toss out the new Blood Hunter! For the next two weeks, all funds go to the AU Brushfire Relief Charity! You can get it in an awesome charity bundle right now at: https://t.co/hz7fhRo9iM

Or directly at: https://t.co/1MiFWwXN1o pic.twitter.com/QN0vE7z9vc

— Matthew Mercer (@matthewmercer) January 27, 2020
The original Blood Hunter was Mercer's first-ever homebrew Dungeons & Dragons 5E class. As part of the update, he shifted the Blood Hunter class to an Intelligence-based martial build over the previous Wisdom one. In addition, new features for the class have been added, while others have been improved.
The Blood Hunter is a fighter that has embraced dark, forbidden knowledge. They sacrifice their own blood as part of rituals to gain power. They can also gain uncanny insight into their enemies and are able to manipulate them from the inside. Over time, the blood hunter may call their own humanity into question. The general population shuns their dark, vicious ways.
In the original Blood Hunter character build on D&D Beyond you could sacrifice hit points to deal more damage with your weapon from first level, while at second level you could hurl blood curses at your foes, which were amplified at the cost of your health. These maledictions binded, blinded and more. At third level you picked a Blood Hunter order, one section of which provided Lycan powers, while another let you brew toxic elixirs to enhance your skills, or even make you fly.
Mercer created the Blood Hunter for actor Vin Diesel, who appeared on an extra-long Critical Role Dungeons & Dragons 5E one-shot titled D&Diesel to promote his film The Last Witch Hunter. Following requests from the audience, Mercer went on to release the class that Diesel played.
Critical Role has had quite the year, the animated television series version of its campaign The Legend of Vox Machina raised over $11m (£8.4m) on Kickstarter. In addition, the Critical Role setting that Matt Mercer created is also getting its first official Dungeons & Dragons 5E sourcebook later this year, titled the Explorer's Guide to Wildemount - one of the biggest upcoming tabletop RPG releases.
The updated Blood Hunter is available for $8 (£6.15) on Wizards of the Coast-endorsed content platform the Dungeon Masters Guild, which has raised over $11,000 (£8,453) for disaster relief in Australia thus far across a range of Dungeons & Dragons 5E RPG campaign books and supplements.
You've helped us raise over $11,000 for disaster relief in Australia. Let's keep going!

Fight fire with games when you save over 90% on these bundles packed with licensed #DnD #DnD5e PDFs. All proceeds go to the Red Cross and World Wildlife Fund.

Donate: https://t.co/iWIoAqijS7 pic.twitter.com/ts3gcK9ygA

— Dungeon Masters Guild (@dms_guild) January 20, 2020
When the charity drive ends, the Blood Hunter class will go back to a pay-what-you-want pricing model.