Carly Rae Jepsen tabletop RPG creator reveals new title inspired by video game Control
Roll Me Maybe.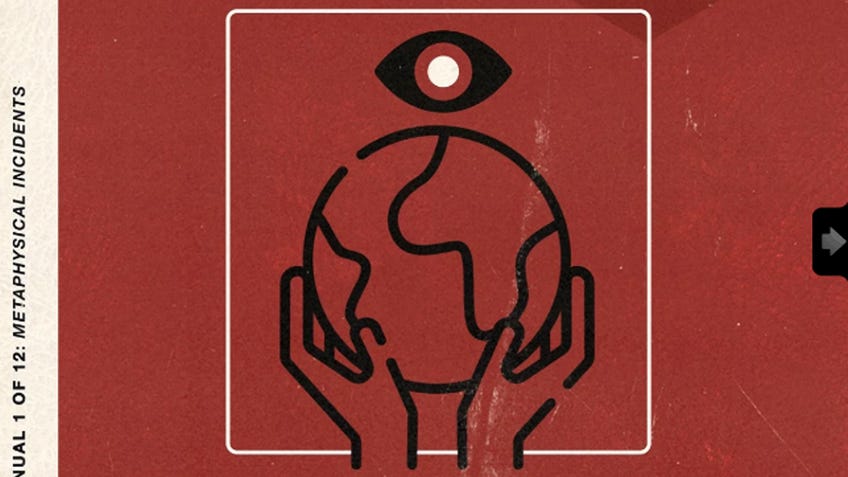 Creator Colin Cummings - who has made a series of Carly Rae Jepsen themed tabletop RPGs - is creating a new RPG inspired by popular sci-fi video game Control.
In Case of an Emergency also draws from online collaborative fiction project SCP - which documents fictional entities, locations and objects that are distinctly unnatural - and follows you trying to escape your workplace following an "incident".
"You work at Foundation, a global corporation known for its cutting edge inventions and sketchy treatment of its labor force," the creator's official site revealed. "It stays on top by exploiting the paranormal and the metaphysical.
"Choose a department, gain new abilities through dabbling with the powers that lie beyond, investigate the truth behind The Shareholders, traverse a place where new science is discovered daily, and cut through bureaucratic and literal binding red tape to escape and survive."
Released this year, the Control video game is centered around the Federal Bureau of Control (FBC), a secret US government agency who study and contain unnatural phenomena. Your main enemy in the game is the Hiss, a deadly entity that is corrupting reality.
Earlier this year, Cummings released tabletop RPG Boy Problems, in which you break into a vault to get unreleased songs by Canadian pop artist Carly Rae Jepsen - known for Call Me Maybe.
It's designed as a one-shot RPG that follows a heist-style format. You're hired by an anonymous sponsor and take on different roles, like being the muscle or the party hot-shot.
So that @carlyraejepsen-themed heist tabletop RPG based on @john_harper's "Lasers + Feelings" I was talking about making? I made it. https://t.co/jKiF5pXyaF pic.twitter.com/EKH78Jh1sY

— Colin Cummings (@colinmcummings) March 3, 2019
Mechanics-wise, In Case of an Emergency is based on Cummings' previous RPG Black Heart, which also features a Carly Rae Jepsen theme. An RPG focused around a cult, all your mutations are based off of Jepsen song lyrics.
Black Heart was further inspired by video games The Yawhg, in which you attempt to protect a village from monsters in the woods, and The Shrouded Isle, which entails running your very own cult dedicated to an ancient god.
Both Boy Problems and Black Heart comprise two parts of a trilogy themed around the musician, with the third part unannounced as of yet.
In addition, in a recent update Cummings revealed that he will be working on an RPG that draws from Disco Elysium - a popular video game RPG based on a tabletop setting authored by its designer.
A small preview of my work coming in 2020: collaborations with other creators and artists, adapting aspects and ideas from two of my favorite games this year (Control + Disco Elysium), and creating a shared canonical universe for Boy Problems and Black Heart.

— Colin Cummings (@colinmcummings) December 19, 2019
Although initially scheduled for Halloween release, In Case of an Emergency is coming out in 2019 according to the official site.
If you're looking for more fun one-shots or simpler RPGs, be sure to check out our guides outlining the best rules-light and storytelling RPGs, or the finest fantasy RPGs that aren't Dungeons & Dragons .