The next Legend of the Five Rings RPG adventure heads to the Japanese underworld
The one and oni.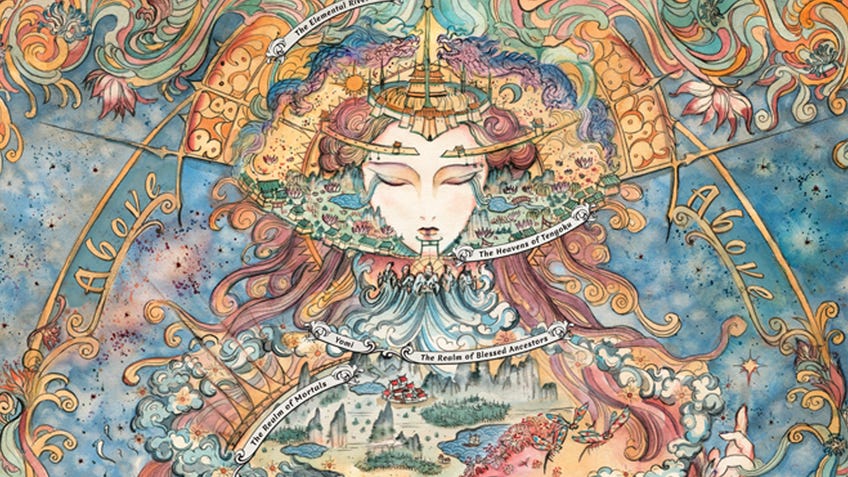 The Legend of the Five Rings RPG is getting a new death-defying adventure into the Japanese underworld, plus a new sourcebook.
Upcoming RPG adventure Wheel of Judgement sees you all playing dead characters who have awakened in Meido - a sort of limbo-esque plain from Japanese mythology.
You start out in a vast queue of souls, awaiting your judgement from Emma-?, the Japanese lord of death.
You'll need to contend with oni - mythical troll-like monsters - underworld bureaucracy and eventually descend into the torturous hell of Jigoku.
The Wheel of Judgement RPG adventure comprises a 32-page booklet, a full double-sided map and over 50 tokens that help outline the location of both players and enemies.
Meanwhile, the new 144-page illustrated Legend of the Five Rings RPG sourcebook Celestial Realms includes three chapters outlining the spiritual side of the Five Rings mythology, such as the cosmology of the spirit realms.
As well as adding new player options, adventure seeds and ancestral swords unique to each of the Great Clans, it introduces the Centipede Clan to the world of Rokugan.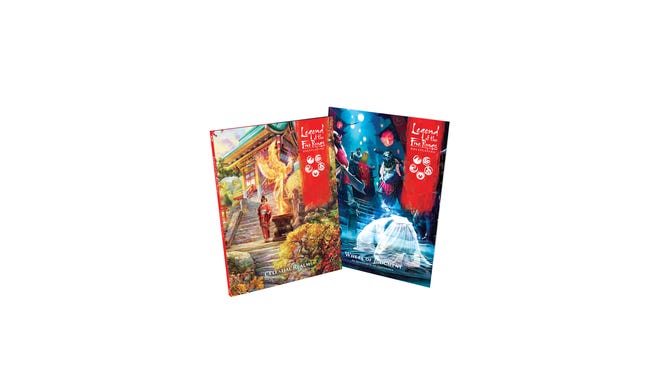 One of the best tabletop roleplaying games out there right now, Legend of the Five Rings is a fantasy RPG that draws from samurai legends and Japanese mythology, including the films of Akira Kurosawa and manga such as Lone Wolf and Cub.
In the Legend of the Five Rings RPG, you all play samurai, but this does not mean you all katana wielding fighters, as the social class encompasses a variety of character classes, ranging from mystical monks to magic-wielding priests.
It shares its world with a collectible card game of the same name, which was recently rebooted as a living card game by Fantasy Flight. A board game, Battle for Rokugan, is also set in the universe.
The Celestial Realms sourcebook and Wheel of Judgement adventure will be available in Q2 2020.