Learn the origins of Magic: The Gathering in upcoming documentary Igniting The Spark
It's a kind of magic.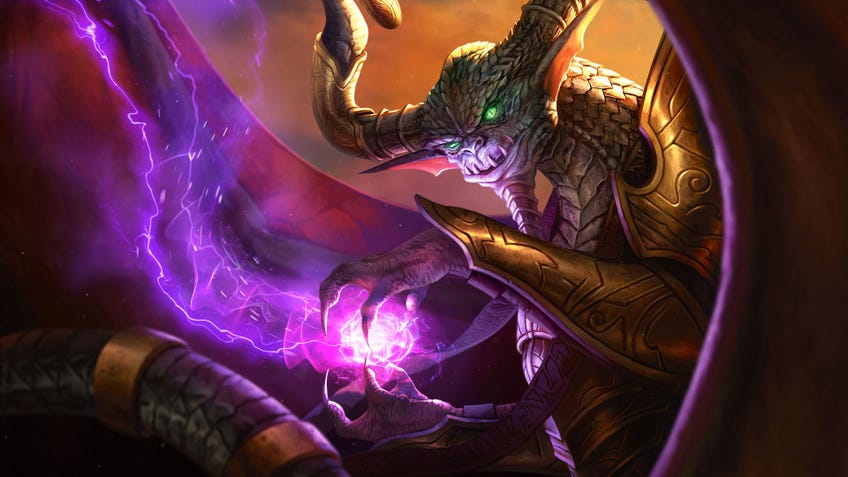 The world's most popular collectible card game, Magic: The Gathering is getting its own documentary, titled Igniting The Spark, The Story of Magic: The Gathering.
The game's "history, explosive growth and enduring popularity" will be convered, according to a press release from one of the three production firms working on it.
We're excited to be partnering with X-Ray Films and CaveGirl Productions on a documentary about Magic: The Gathering! #Magic #MagicTheGathering #NacelleCompany #Documentary pic.twitter.com/E8CNZ8Koua

— Nacelle Company (@nacellecompany) February 14, 2020
It will be directed by producer Brian Stillman, who has previously made documentaries The Toys That Made Us and Plastic Galaxy: The Story of The Star Wars Toys, along with co-director Kelly Slagle, who helmed Dungeons & Dragons film Of Dice and Men and documentary Eye of the Beholder: The Art of Dungeons & Dragons.
Magic: The Gathering also has an upcoming animated Netflix TV series on the way, which will be produced by Marvel: End Game directors the Russo brothers.
First created by mathematician Richard Garfield in 1993, Magic: The Gathering has gone on to both acquire millions of fans since. Available both as a physical card game and on PC through Magic: The Gathering Arena, it has seen over 50 card sets (and beyond 15,000 different individual cards) over the decades and is currently overseen by Dungeons & Dragons 5E publisher Wizards of the Coast.
Magic: The Gathering is currently in its Theros: Beyond Death expansion, which takes players into a world inspired by Greek mythology and the underworld.
No release date or platform for Igniting the Spark, the story of Magic: The Gathering has been revealed as of yet.
If this has piqued your interest in the MTG card game, be sure to take a look at our beginner's guide to Magic: The Gathering.