Games Workshop plans a return to official public gatherings with events and a new tournament
Field yourself.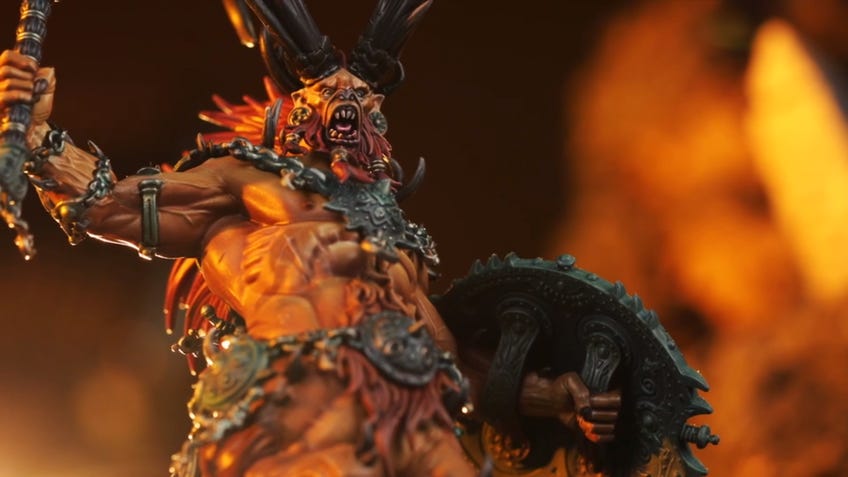 Games Workshop, miniature wargaming giant and publisher of both Warhammer 40,000 and Age of Sigmar, announced it has scheduled five separate in-person events to take place in both the US and UK next year.
Published on May 9th as part of the week-long Warhammer Fest slate of updates to the company's two popular games, the blog post briefly outlines the public activities that Games Workshop either operates or will have an official presence. The exact dates and locations of such are left vague in the post, and Dicebreaker has reached out to the publisher for more concrete information regarding these events.
Painting competition Golden Demon will return in 2022 as part of the longrunning independent miniatures convention AdeptiCon. Games Workshop cancelled the normally in-person submission and judging of elaborately painted miniature displays in March 2020 soon after AdeptiCon itself announced that it would cease any events amid the COVID-19 outbreak. Given the spread of the virus and slow rollout of vaccines through that year and into the beginning of 2021, AdeptiCon pushed back its return to 2022. The 2020 Golden Demon would have been the first to be held in the states in nearly a decade.
"In 2022, you can expect not one, but two major Golden Demon events – one in the UK and another at Adepticon in North America. After having literally years of painstaking work lavished on them, we're prepared to be blown away by all the entries that will come pouring in," the post reads.
Games Workshop has not provided information on where and when the UK Golden Demon competition will be held. The country is still gradually rolling out vaccine appointments to high-risk and essential workers, along with business and gathering restrictions in many areas.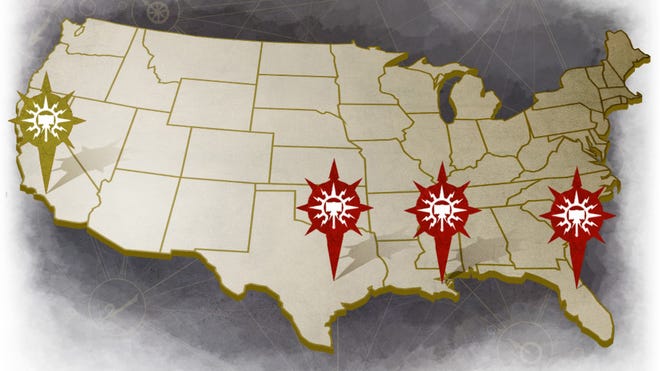 The company also announced a US-based tournament to be held in four cities across the country that will allow fans, spectators and competitors to gather in person. Warhammer Roadshow USA is a new tournament initially held in Austin, Orlanda and New Orleans. Entrants for both Warhammer 40,000 and Age of Sigmar will compete using the 9th Edition and just-announced 3rd Edition rules, respectively. These events will be the inaugural competition use of Age of Sigmar's new ruleset.
"Extra care has been taken to make sure there's plenty of room to maintain social distancing, with all the safety precautions you've come to expect," Games Workshop said in the post. Qualifying competitors will travel to Los Angeles for the finals. Like Golden Dragon, no exact dates and locations have been announced yet. The US has opened vaccination scheduling to all adults and individual states have begun lifting safety restrictions on businesses (despite advice from the CDC), and the location of the finals - a new Warhammer Store & Cafe - opens in June 2021. It's likely Games Workshop is planning to take advantage of both this year for the Warhammer Roadshow USA.
Dicebreaker will update this article when it learns more about these and other upcoming events.