RPG publisher Legendary Games apologises for racist Pathfinder and D&D 5E supplement
"Horrifically tone-deaf, but timing was just one part of the problem."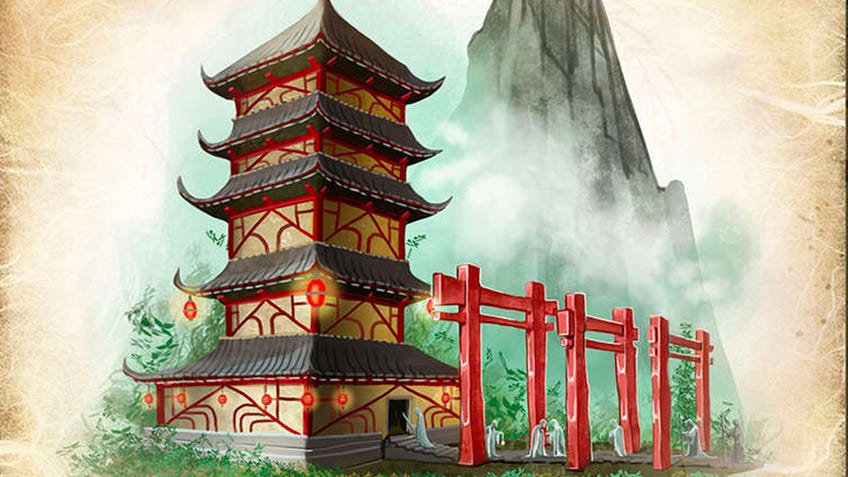 RPG designer Jason Nelson published a letter to Legendary Games' website March 18th apologising for the "inherently culturally insensitive" Asian Spell Compendium tabletop supplement, which had been announced earlier that day.
The Asian Spell Compendium had been advertised in a now-deleted tweet as "an awesome array of Asian-inspired magical spells" that players could use in Pathfinder 1E and 2E, as well as Dungeons & Dragons 5E campaigns. Revised from the original 2016 publication by Nelson and Mike Welham, it compiled 100 spells "inspired by the mysteries of the Orient". A screenshot from indie designer HTTPaladin shows examples such as a "marvelous chopsticks" enchantment, "punji pit" and "rain of sacred lotus petals".
The public outcry was immediate, pointing out the obvious Orientalism of reducing a vast swatch of culturally distinct countries to flavour and inspiration. Others pointed out that such a short-sighted move hit particularly hard given the recent racism-motivated murder of eight women - six of them Asian - in Atlanta, Georgia by a white man.
This is coupled with a rise in hate crimes against Asian-Americans over the past year in the US and other countries whose leaders perpetuated racist lies about the COVID-19 pandemic being tied to China, or other East Asian countries.
Thanks for the great and needed feedback on our recent book announcement and its terrible timing and inherently tone-deaf cultural issues. We apologize profusely, and if you want to read more about what we're doing going forward, hit the link below:https://t.co/uBPeWB1wBW

— Jason Nelson (@LegendaryGamesJ) March 18, 2021
Nelson deleted the tweet the next day and pulled all other advertising for the Asian Spell Compendium. Soon after, he published the apology and shared it online with a short message: "Thanks for the great and needed feedback on our recent book announcement and its terrible timing and inherently tone-deaf cultural issues."
In the letter, Nelson talks about his own family's history with systemic racism and xenophobia, citing a member who was sent to the Tule Lake, California concentration camp during WWII. He also spoke about the privilege of not needing to consider how or when Legendary Games publishes its works.
"In this case, I didn't really think about the impact of the content or the horrific cultural context going on while I had my head down in the grind. As the owner and publisher, that's all on me, and I'm sorry."
He goes on to comment on the tabletop hobby's historical trend of Orientalism and commodification of Asian culture for consumption by a predominantly white player base. The lack of creators with lived experience to guide design perpetuates that history, and Nelson specifically mentioned rethinking the studio's hiring processes.
"Legendary Games has a deep bench of Asian artists among our contributors and they've made all of our products look more amazing, but authors? Not so much. We can do better, and we've been reaching out recently to add needed diversity to our authorial roster."
The response to Nelson's letter seems to be cautiously supportive. HTTPaladin created a second thread talking about why this apology rang more sincere to him than others in the past, citing its lack of excuses and clearly explaining next steps. He also backpedaled on some personal insults used in the first thread, telling Dicebreaker in a direct message that the past week had left him understandably angry.
While this tweet got far outside my normal circle of visibility, @LegendaryGamesJ released a public apology. While I'm sure any of us are accustomed to poor non-apologies and deflection tactics, theirs is one I fully believe in. https://t.co/aBL11XNrzq

— HTTPaladin #BLM #StopAsianHate (@HTTPaladin) March 18, 2021
"To be clear: I condemn the product in the form it was in, and I do regret the harsh language I took against them and their character," Paladin said.
In addition to pulling the Asian Spell Compendium, Legendary Games has removed the Far East Adventures line of supplements from its online store until the team can decide how it wants to address its future. It has also delayed a Kickstarter campaign meant to fund work on the upcoming Asian Monsters supplement, which Nelson claims will have substantially more direct involvement by Asian creators than past work.