Pathfinder maker announces its own Open RPG Creative License in response to controversial D&D OGL changes
System-agnostic ORC will ultimately be controlled by a non-profit in order to "irrevocably and unquestionably keep alive the spirit of the Open Game License".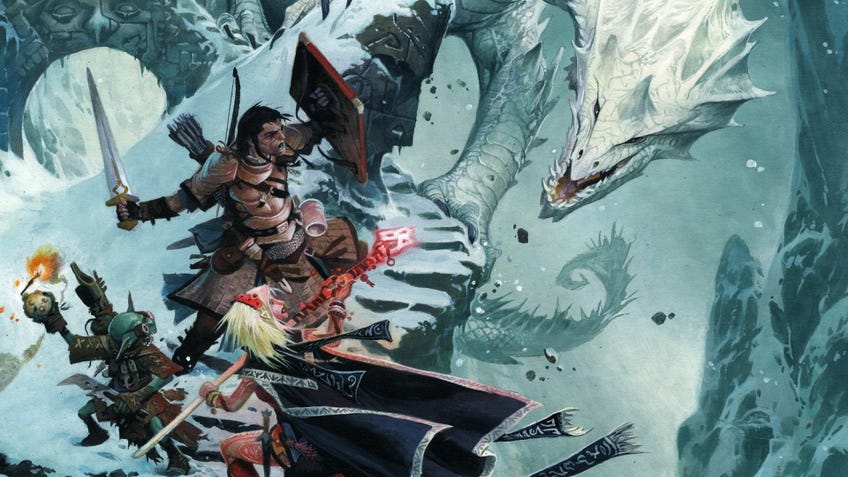 The publisher of fantasy RPG Pathfinder, Paizo, has revealed its plans to launch an alternative to Dungeons & Dragons' Open Game License, following widespread backlash to proposed changes to the OGL.
A leaked version of the OGL 1.1, an apparent successor to the widely-used Open Game Licence launched in 2000, shows D&D owner Wizards of the Coast ready to clamp down on third-party creators who use the RPG's gameplay system in their own creations.
The reported OGL changes will include the introduction of a tiered royalties system for higher-earning creators that use the licence in their products, as well as allowing Wizards to revoke the new licence for any reason with 30 days' notice. According to the leaked document, 1.1 claims to deauthorise previous versions of the OGL, forcing creators to agree to the revised terms.
In response to the much-criticised plans - to which Wizards of the Coast is yet to release an official statement, beyond a passing tweet - Pathfinder maker Paizo has now announced it will launch its own game licence as an alternative to D&D's OGL.
"We have been awaiting further information, hoping that Wizards would realize that, for more than 20 years, the OGL has been a mutually beneficial license which should not - and cannot - be revoked," the RPG studio wrote in a blog post. "While we continue to await an answer from Wizards, we strongly feel that Paizo can no longer delay making our own feelings about the importance of Open Gaming a part of the public discussion."
Rather than being a single system, Paizo's Open RPG Creative License - or ORC - will be a system-agonistic licence that allows any RPG to make its gameplay mechanics available for creators to use in third-party products via a system reference document (SRD).
Paizo invited roleplaying creators of any standing to utilise and offer feedback on the nascent licence, adding that Call of Cthulhu studio Chaosium, Mutants & Masterminds maker Green Ronin and Kobold Press - which announced its own Core Fantasy ruleset in the wake of the OGL news - along with other RPG publishers had already agreed to be part of the proposed framework.
"We have no interest whatsoever in Wizards' new OGL," Paizo said. "Instead, we have a plan that we believe will irrevocably and unquestionably keep alive the spirit of the Open Game License."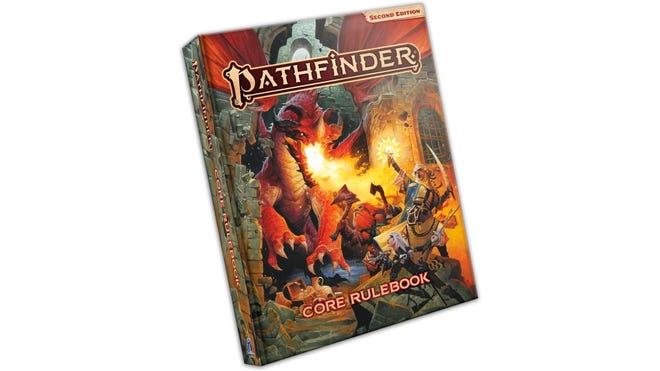 While Paizo confirmed it would fund the creation of the ORC, the company said it - "nor [...] any company who makes money publishing RPGs" - will not legally own the new licence. ORC will initially be created under the control of legal firm Azora Law, with Paizo stating it will ultimately seek a non-profit organisation "with a history of open source values" to take control.
Azora co-founder Brian Lewis previously worked on the original Dungeons & Dragons OGL alongside Paizo founder Lisa Stevens and president Jim Butler, who headed up Wizards' D&D division during the OGL's creation.
The decision will seemingly protect those who use the ORC from being put at risk by future revisions, like those proposed for D&D's OGL 1.1.
"Azora Law's ownership of the process and stewardship should provide a safe harbor against any company being bought, sold, or changing management in the future and attempting to rescind rights or nullify sections of the license," Paizo wrote.
"You can count on us not to go back on our word."
Pathfinder itself originally grew out of Dungeons & Dragons' 3.5 ruleset, launching in 2008 under the OGL of the time. Pathfinder's second edition launched in 2019, making a number of significant changes to the game's rules that Paizo claims separates the latest edition from Wizards of the Coast's OGL.
"By the time we went to work on Pathfinder Second Edition, Wizards of the Coast's Open Game Content was significantly less important to us, and so our designers and developers wrote the new edition without using Wizards' copyrighted expressions of any game mechanics," the company wrote. "While we still published it under the OGL, the reason was no longer to allow Paizo to use Wizards' expressions, but to allow other companies to use our expressions."
Paizo confirmed that future releases for Pathfinder and its sci-fi spin-off Starfinder will continue to include the OGL for "a while yet" as a result of production timeframes, but would gradually transition to remove the OGL - being printed without a licence in the interim - before being updated with the finished Open RPG Creative License. The publisher did not give an expected launch date for the ORC.
"We believe, as we always have, that open gaming makes games better, improves profitability for all involved, and enriches the community of gamers who participate in this amazing hobby," the blog post said. "And so we invite gamers from around the world to join us as we begin the next great chapter of open gaming."