Possible Worlds is a subscription service that gives you a new micro-RPG to play every month
From Beak, Feather & Bone creator.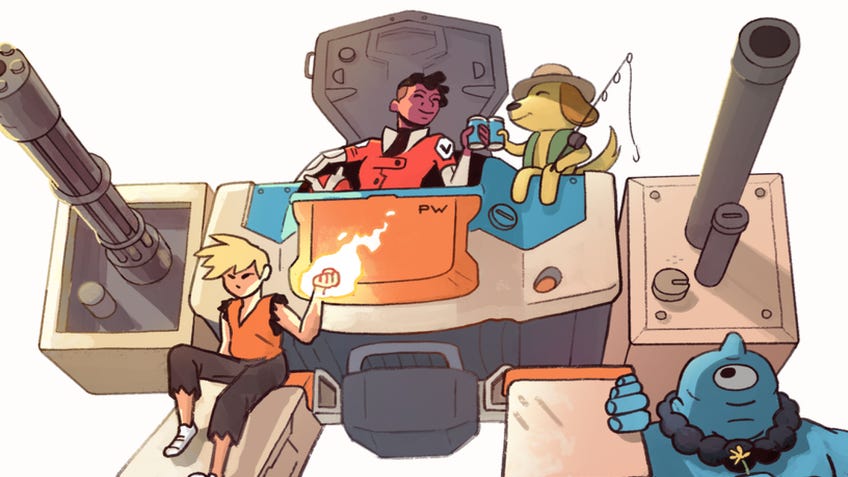 Tabletop publisher Possible Worlds Games announced it would be curating a monthly subscription of small tabletop RPGs, with a Kickstarter planned for March 23rd.
Owner Tyler Crumrine posted a Twitter thread on February 25th detailing the upcoming crowdfunding campaign and what backers can expect from the monthly delivery. Called Possible Worlds, the service will offer physical and digital tiers for backers to choose how they want to receive their games. At the beginning of each month, it will deliver one digital version of a tabletop RPG in a series of six planned releases.
At the end of the six-month window, those who purchased the physical tier will be mailed spiral-bound copies of all the included games in a boxed set. Crumrine says on Possible Worlds' website that the planned titles will include games inspired by "Stardew Valley, giant robot sci-fi, Ocean's 11, superhero franchises, Disney's Aladdin, and even the TV game show The Dating Game".
Crumrine and Possible Worlds Games are known for the competitive map-labelling game Beak, Feather & Bone, which doubles as a worldbuilding tool for collaborative RPGs. (Our own Wheels called it one of the best tabletop RPGs with no GM.) To celebrate its one-year anniversary, which coincides with the subscription service's announcement, Crumrine has released a Beak, Feather & Bone system reference document that will allow designers to create and sell games, hacks and supplements using its mechanical basis.
A game jam using the BFB SRD is currently underway on digital indie storefront Itch.io, running from February 25th through March 22nd, collecting community projects built upon the mapmaking game's free-to-use tools. Possible Worlds Games also publishes Tail, Scale & Bone - a merfolk supplement for the original game - and Guess Whodunnit?, a rules-light and minimal-prep storytelling experience utilising the board from the classic Hasbro guessing game.
The Kickstarter campaign for Possible Worlds begins on March 23rd and will run through April 22nd. More information on pricing and the included games will be made available then.