A new historical tabletop award wants to spotlight and mentor underrepresented voices
Winners will receive up to $4,000 and direct publisher mentorship on a prototype.
The Zenobia Award is a new contest and mentorship programme aiming to lift up oft-unheard voices in the historical tabletop space by awarding cash prizes and professional relationships with publishers.
The people behind this new initiative - including Root and Pax Pamir (pictured) designer Cole Wehrle, Dr. Christienne L. Hinz from Southern Illinois University Edwardsville, and several others - saw the typical face of historical tabletop gaming and felt the need for action. In a press release, they said the Zenobia Award was for everyone who's not a "white, male, straight, usually academic, often a part-time dabbler in spurious facial hair".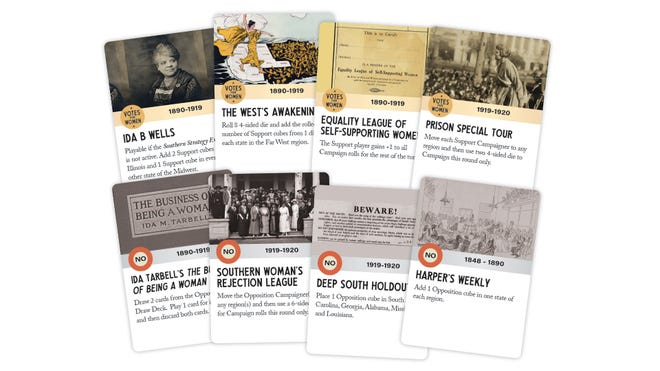 Designers who identify as women, BIPoC, LGBTQ+ or any other group largely ignored in the broader historical tabletop space are encouraged to apply for the award. Application is free and does not tie designers into a contract with any publisher, unless the applicants decide that for themselves. Relevant entries are described as tabletop games or board games with a play lengths at or below two hours that don't require roleplay or a referee, while also attempting to "tackle some historical subject - political, social, cultural, scientific, economic, military, or other".
Several applicants will be chosen and matched with publishers who have decided to help with the Zenobia Award and tasked with developing a prototype over several months with its aid and guidance. Publishers include Ion Game Design (the Pax series), Capstone Games (Iron Rails series), Nuts! Publishing (Undaunted: Normandy and AuZtralia) and others.
From these candidates judges will pick three winners who will receive up to $4,000 in cash prizes, along with assistance in pitching their games to publishers, if desired. Involvement in the mentorship, design and awards process is projected to wrap up on October 15th 2021.
The Zenobia Award has laid out its guiding mores in a document called the Derby House Principles, named after the location of a tactical unit that "conducted some of the most consequential wargaming in the history of armed conflict". The principles state a dedication to promoting inclusion and diversity in wargaming, along with helping underrepresented faces into positions of influence and power, and constantly reassessing and improving its own apparatus according to concerns from the community.
The application window for the Zenobia Award closes on January 15th 2021. More information on guidelines and board members can be found on its website.