D&D publisher Wizards of the Coast has cancelled at least five video games
15 people will lose their jobs.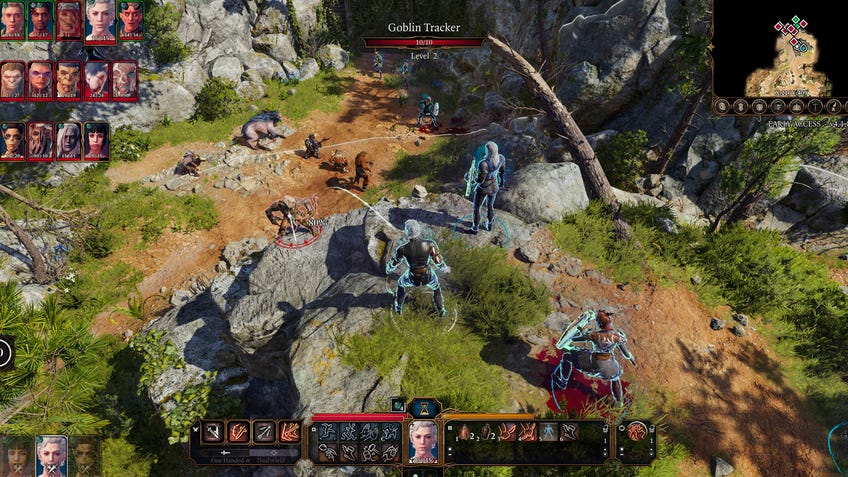 Wizards of the Coast, the company responsible for publishing Dungeons & Dragons, has revealed that it has cancelled at least five video games.
The cancelled video games are yet to be announced by Wizards, with the publisher releasing a statement confirming that it is "still committed to using digital games," but will "focus on games which are strategically aligned with developing […] existing brands and those which show promise in expanding or engaging [the] audience." (Thanks Bloomberg.)
A trailer for Dungeons & Dragons: Dark Alliance.
Wizards will be cutting back its video game release cycle, despite recently building six video game studios across the USA, as well as signing contracts with several other video game companies. As a consequence of the video game cancellations, "fewer than 15 people" will lose their jobs working for Wizards, with the chance to apply for new roles.
Dungeons & Dragons: Dark Alliance was the most recent video game published by Wizards. An adaptation of the tabletop roleplaying game, Dark Alliance was overall poorly received by reviewers such as Eurogamer's Bertie, who criticised the video game's "bad first impression". Baldur's Gate 3, the long-awaited sequel to the classic computer RPG series based on the world of D&D, has a release date set for August 2023 – with an early-access and incomplete version currently available to play on PC.
Dicebreaker plays Baldur's Gate 3.
The video game cancellations follow an investor-focused web seminar held late last year in which Hasbro CEO, Chris Cocks and CEO and president of Wizards of the Coast – Cynthia Williams – stated that the Dungeons & Dragons brand was being "really under monitised." Williams commented that "D&D has never been more popular," and that the fantasy roleplaying game had "really great fans and engagement." Cocks and Williams went on to outline how D&D Beyond could "unlock the kind of recurrent spending you see in digital games," citing that though dungeon masters make up 20% of D&D players, they form "the largest share of paying players."
Though Wizards is reducing its video game output, the company is taking plenty of inspiration from the payment practices found within digital games.