Origins Games Fair 2021 postpones return of in-person convention until autumn
Columbus-based convention will run from September 30th to October 3rd.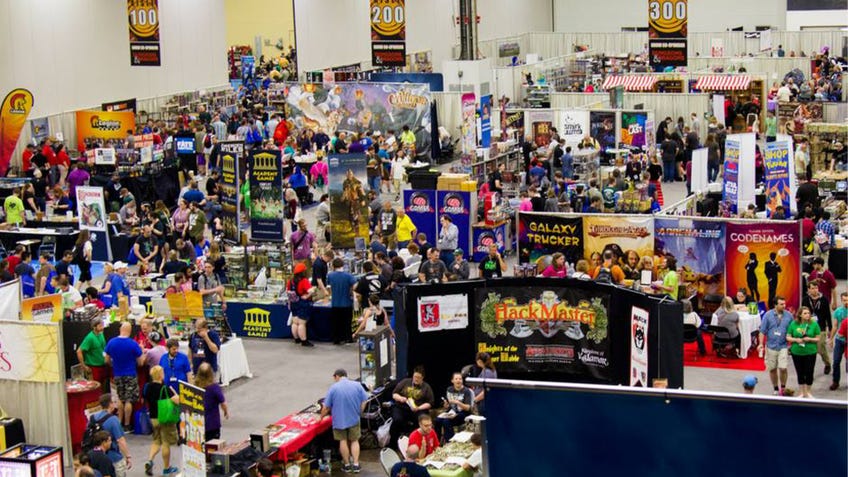 Origins Games Fair, the annual tabletop convention traditionally held in Columbus, Ohio, announced on Twitter yesterday that it will push the event out of its previous mid-June dates and later into 2021.
According to Origins' website, the fair is now scheduled to take place from September 30th to October 3rd 2021 and will be open for in-person attendance. Last year's physical Game Fair was similarly postponed to late 2020 before later being cancelled by its host, US trade body GAMA - the Game Manufacturers Association.
The convention is already working to satisfy the natural worry of anyone traveling to a large public event in the middle of an ongoing pandemic. Origins' organisers said the "hopeful news" of a COVID-19 vaccination rollout, coupled with reports from the CDC on the safety of resuming public events (they fail to cite any in the update), emboldened them to move forward.
"Safety is our primary concern, and we believe holding Origins later in the year provides the best path forward to have an in-person event this year," the website states. "We are working with other game convention organizers to develop guidelines for safe events."
In case you haven't seen the email announcement yet, we have some news! New dates for Origins Game Fair 2021: September 30 - October 3, 2021 More info on our website https://t.co/BPYrBQPIkB. Be sure to bookmark and check back periodically for updates. #Origins2021

— Origins Games Fair (@originsgames) January 12, 2021
Those guidelines will at least include mandatory mask wearing, social distancing, hand sanitation stations and temperature checks. The particulars on how these will be scaled to their attendance size and performed has yet to be revealed. Exhibitors can expect to hear from Origins about these guidelines by mid-February.
Origins attempted to hold a digital replacement, Origins Online, last year but ultimately cancelled the event after the organisation remained silent during the summer's Black Lives Matter protests. Several industry figures, including Blood Rage creator Eric Lang and Wingspan designer Elizabeth Hargrave, pulled out of the event over its lack of vocal support.
Origins Games Fair isn't the only tabletop convention pushing to hold another physical event in 2021. Both PAX Unplugged (hosted by Dicebreaker owner ReedPop) and Gen Con previously announced their intentions of reopening doors to fans after either going digital or otherwise cancelling last year. Essen Spiel, the largest board game convention in the world, said it is "already looking ahead to SPIEL '21" in a Tweet from last May, with announced dates of October 14th to 17th 2021.