Digital RPG convention Virtual Horror Con keeps things spooky - and safe - next month
Creeping onto your screen February 19th through 21st.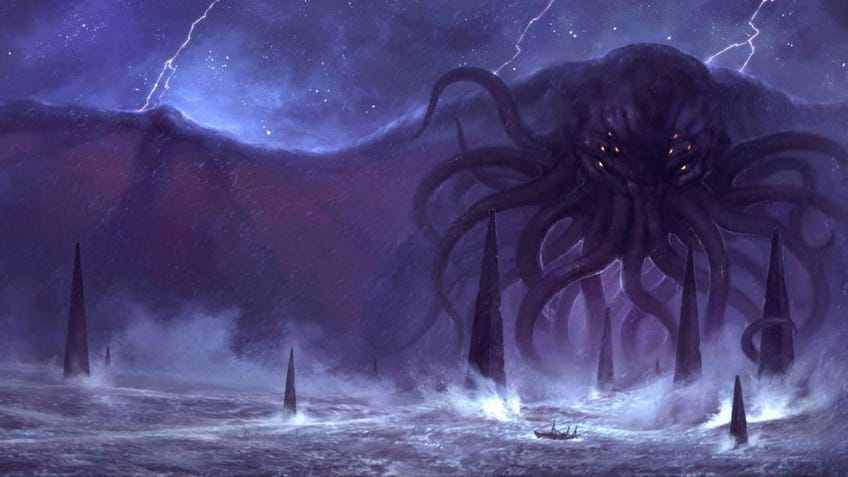 The 2021 Virtual Horror Con celebrates tabletop RPGs designed for fright with a three-day schedule of panels, guest designers, actual plays and other events structured as a fully online convention.
Hosted by Gehenna Gaming, a New England-based horror RPG community, Virtual Horror Con is returning for a second year after hosting the inaugural gathering in April last year. Participation in the various scheduled events will take place across several media platforms: live Twitch and YouTube streams, discussions in its official Discord server, and interaction on Twitter.
Open virtual tables will allow attendees to join Gehenna-picked game masters as they run a wide selection of horror RPG systems; one of the main goals of Virtual Horror Con is connecting players with new games from designers across the industry. Aspiring game makers or those interested in designing horror experience will be able to sit in on several "master class workshop sessions" hosted by veteran designers. Topics on the event's website list Writing Safety Mechanics, Careers in the Tabletop Industry and Writing a One-Shot. More will be posted as the schedule is finalised.
No convention is complete with vendor areas and an artist hall, of course. Virtual Horror Con's website is already building out a section to list various official merchandise, convention specials and original pieces from attending artists. Part of the proceeds from sales of official merch will be donated to the Blind Cat Rescue & Sanctuary in North Carolina.
Gehenna Gaming started the first Virtual Horror Con to help support the artists and designers bereft of events after the COVID-19 pandemic led to mass cancellation of public events. The team wants to introduce games such as Vampire: The Masquerade, Kult and Call of Cthulhu (pictured) to a wider audience while striving to "bring consent in gaming and equality to our tables and speak on the importance of these issues for the betterment of the tabletop roleplaying community", according to their website.
Virtual Horror Con 2021 will run from February 19th through the 21st. The schedule of attending contributors is still being finalised, so keep an eye on its site as the event nears.