Recenter common fantasy assumptions with Southeast Asian zine project A Thousand Thousand Islands
Back in print and shipping worldwide.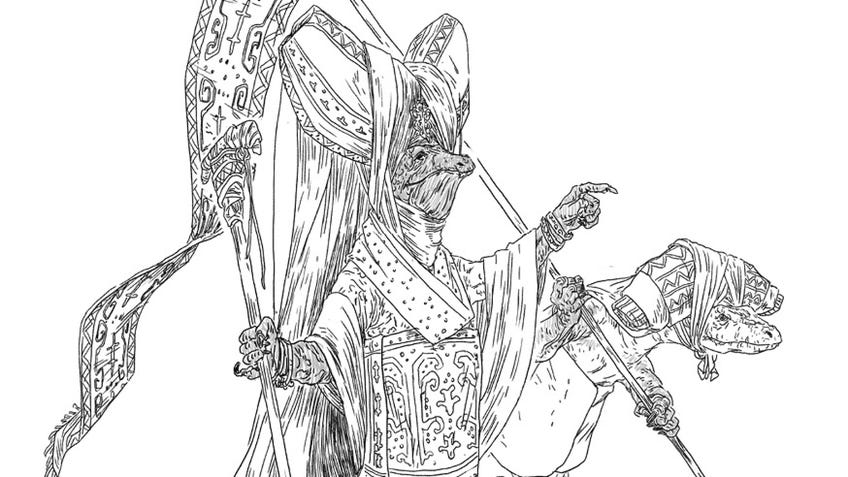 Fling players into a kingdom of stone-hating crocodiles or stack them up against vampires whose heads and guts detach from their body to haunt the night with A Thousand Thousand Islands, a collection of RPG zine adventures and supplements celebrating Southeast Asia at the table.
The popular indie collaboration between artist Mun Kao and writer/designer Zedeck Siew - publishing as Centaur Games - has recently expanded distribution worldwide and brought much of its physical zines back into print, giving both longtime fans and the curious a chance to put the pair's work on their shelves.
Siew describes A Thousand Thousand Islands, which began in 2017, as a "Southeast Asian-themed fantasy visual world-building project" meant to decouple popular fantasy from a predominantly Western well of imagination. The name refers to the countries of Malaysia, the Philippines, Indonesia and others, which all contain small islands that have developed cultural traditions, folklore and histories both distinct and intermingled.
The project's website states that it "isn't a medieval European fantasy world, superficially re-skinned with brown people, kerises and catamarans. The imagery and texts here will be going deeper." Specifically, the zines contextualize stories told to them as children about the haunted places and the mystic reaches of their surroundings, bounded by historical sources and research whenever possible. Both Siew and Mun Kao wanted to reflect fantasy as understood by contemporary Southeast Asians, not necessarily filtered through the lens of Campbellian narrative structures and Eurocentric aesthetics.
For example, one zine titled Mr-Kr-Gr: The Death-Rolled Kingdom describes a land ruled by crocodiles who forbid inhabitants from laying the stone foundations of a city anywhere in their territory. Adventurers seek the treasures that gorge the banks of the land's many rivers and overgrown ruins at their own risk. The 44-page booklet provides an adventure setting, NPCs and random tables - including a magic crocodile generator - and is meant to inspire homebrew content or enrich other printed modules with its worldbuilding.
Beyond the care and passion put into the zine's materials, what boosts A Thousand Thousand Island's popularity among the indie RPG scene is both the evocative black-and-white artwork - two appendices in the collection primarily contain illustrations meant to inspire - and the poetic language Siew uses to open a door to this world.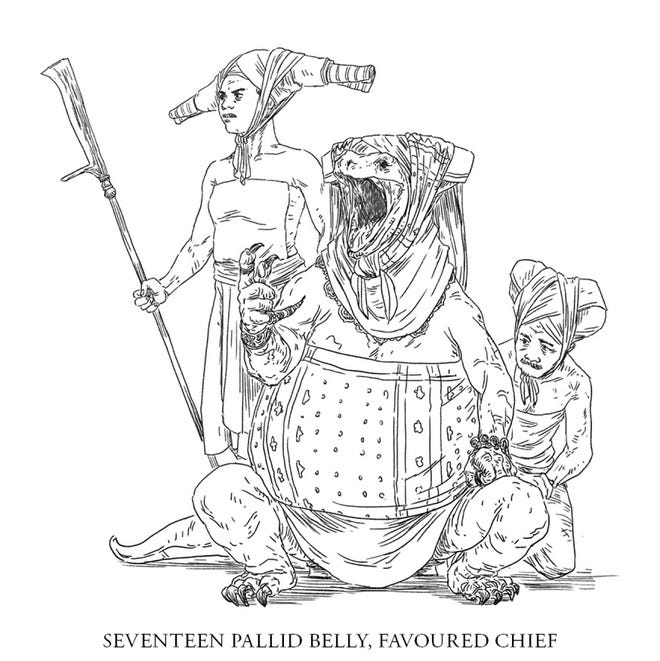 To celebrate the expanded reach of their work, Centaur Games has released two new zines: Ngelalangka takes players to an always-growing market that consumes communities and their people without any remorse; and Hundred Red Scales introduces a land of monitor-folk, living cloth and imposing temples based on the Langkawi islands.
A Thousand Thousand Islands can be found on its official website, where Centaur Games sells each individually or as part of the Everything Bundle, which contains exactly what's advertised.