Infinity spin-off wargame Acheron's Fall pits fleets of warships in "frenetic and dynamic battles"
Crowdfunding campaign due in late 2023.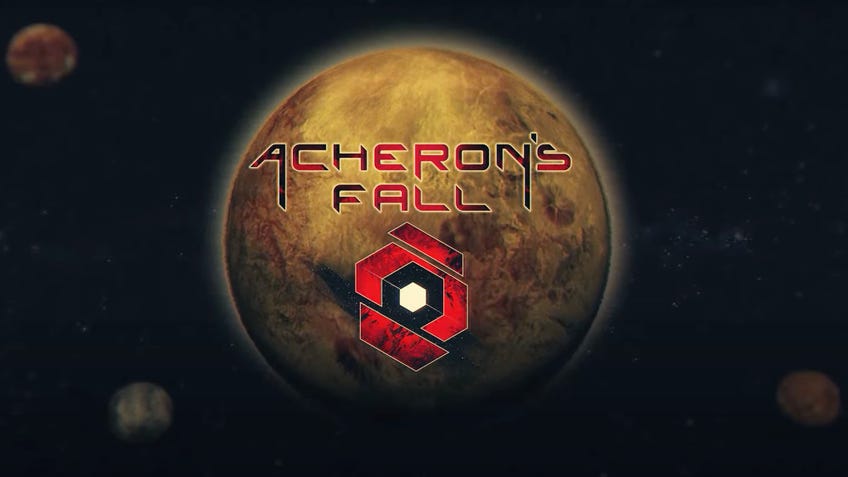 The studio behind the sci-fi wargame Infinity has partnered with another Spanish developer to create a spin-off title focused on warship-scale space combat. Acheron's Fall is promising lively battles and a fairly meaty system ahead of a crowdfunding campaign planned for late 2023.
Corvus Belli, Infinity's publisher, brought in Ramper Design to handle a tabletop game that focuses on one key warfront between humanity and aliens, according to a press release. Players will captain fleets of warships in a bid to protect the Human Sphere from the Combined Army or "the rapacity of other great powers", which doesn't sound great.
Each fleet will comprise one to three ships and take part in either one-on-one skirmishes or larger multiplayer fracas. Now, a single ship doesn't sound like much on paper, but Ramper Design seems to be promising a staggering level of granularity to what players can control.
The inertia of the plastic warships will be represented on a table using 12-sided-dice and ostensibly track just how much power and time it takes for these massive vessels to pull off manoeuvres. The crew of each ship, along with their energy distribution, will reportedly be vital for performing certain actions or improving the ship's capabilities.
A teaser video released a few weeks ago hints at the theme and aesthetics of Acheron's Fall, but interested players will likely have to wait until the crowdfunding campaign launches towards the end of 2023 in order to get a look at the game in action.
Ramper Design is offering opportunities to test a prototype of Acheron's Fall at Interplanetario in Vigo, Galicia on August 18th through the 20th, and another at Freak Wars in Madrid from September 9th and 10th.
Infinity released its N4 ruleset back in 2020 and has been consistently updating the game and available miniatures in the intervening years. Acheron's Fall marks the second spinoff tabletop game, following on 2020's arena combat skirmisher Aristeia! From the looks of it, Acheron's Fall will skew more military fiction and less sports anime in its tone and presentation.