Apothecaria mixes Theme Hospital and Stardew Valley for a potent solo journalling RPG
Hair of the werewolf.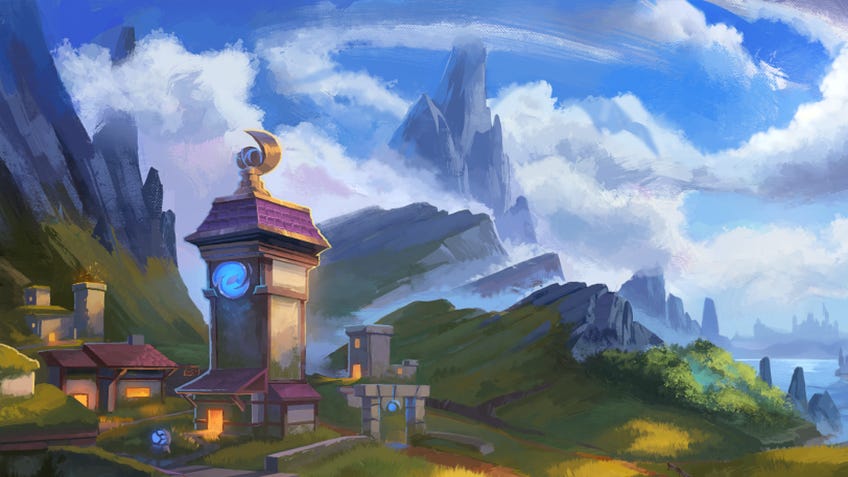 Have you ever wanted to retire to a magical glen and spend your days over a bubbling cauldron when not gathering ingredients from the picturesque countryside? Apothecaria, a new solo journalling RPG now available on Kickstarter, delivers on just such a dream.
Designed by Delve and Umbra creator Anna Blackwell, Apothecaria puts players in the sorcerous shoes of a woods witch who must care for the many ailments, both mystic and mundane, afflicting their neighbours. Concoct a cure by first travelling to one of nine locations and finding the perfect herb, root, feather or bezoar and then returning to your combination cottage/clinic to research the necessary potion.
"Hover Hives, Partial Petrification, or even just a Hangover, you will have to make up a potion to cure them," Blackwell writes in the Kickstarter's description. "Check the tags for each ailment and write them in your journal. Then, check through the reagent's list to find what plants, fungi, or animal bits you need to set them right. Once you've made your list, it's time to go foraging."
Blackwell pulled on the small-town feel of Stardew Valley and Theme Hospital's medical malady mechanics, along "with the cosiness and wonder of Studio Ghibli films".
The journalling aspect of the game asks you to record your process in a notebook that acts as your personal medical tome - locations of ingredients, hazards to beware, medicine recipes and more should be recorded in case a repeat affliction crops up. Blackwell also recommends players draw maps, illustrations, scratch footnotes and otherwise personalise the journal to their witch's desires.
Random events, decided by a deck of playing cards, will keep life busy and interesting; the wilds around the witch's cottage are home to beasts and brigands but also magical ephemera that cannot be predicted. The nearby town will also hold regular festivals and celebrations that offer a reprieve from work and a chance to acquaint oneself with future patients.
The Kickstarter campaign for Apothecaria has met its initial funding goal and will print as a 56-page zine with art by illustrator Adam "Forange" Törn. Backers can secure either a digital or physical copy for £6 ($8) and £12 ($16), respectively. Blackwell says the digital copy will be available to download in July, and all physical editions will begin shipping in August.