Babes in the Woods 2E brings the RPG's Halloween hijinks back to Kickstarter
Spooks!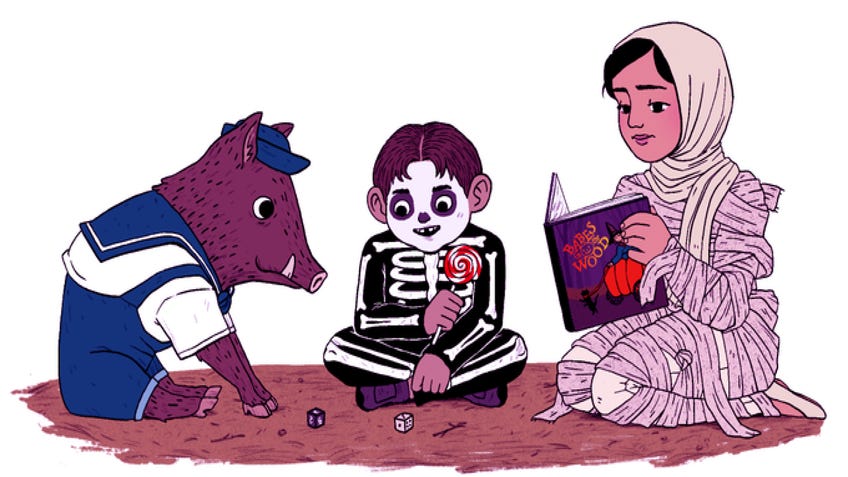 Babes in the Woods, the creepy and charming RPG inspired by autumnal vibes and children's cartoons, has launched a Kickstarter campaign for its second-edition rulebook.
Travel a dirt road choked by late autumn foliage on your way to the Creek Coven's hovel or attend the harvest festival in a town made out of cornbread in a game that attempts to bottle the surreality of shows like Over the Garden Wall or Adventure Time. First released in 2017, creator Adam Vass says this version is a "complete rebuild of my 2017 game with the same title, now with new moves, character types, goals, and more".
The Kickstarter page explains that Vass, who publishes under his company World Champ Game Co., began his design career with the first Babes in the Woods and wanted to apply the skills and wisdom accrued since then to improving the experience for fans, while also providing a better quality book for their game shelves, which will include illustrations from artist Kim Nguyen.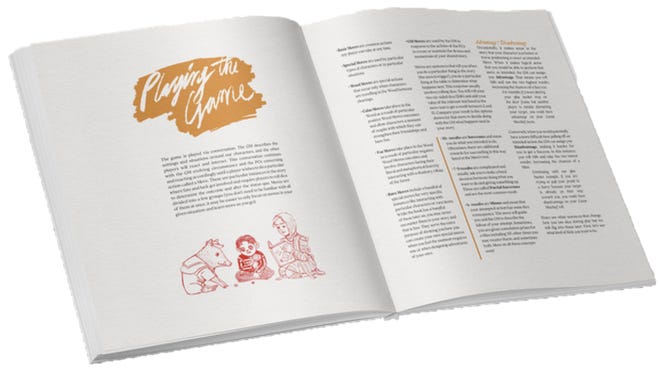 Babes in the Woods sees two to five players take on the role of children or critters as they venture into an eternally deep woods full of unique encounters. Using two six-sided dice for all moves and mechanics, the game prioritises storytelling that should fit either into single-play sessions or a short campaign. Play alternates between visiting Hollows - and meeting the various denizens who call the woods home - and facing fearsome foes while wandering the forest's shadows.
Fear and Fun are two resources the children characters must manage in order to carry on their adventures, but these can also be skewed to pursue a certain tone. Sometimes you want to be scared and then face that fear dead in the face. And, you know, sometimes you'd rather visit the gumdrop waterfalls.
The second edition, which comes in a hardcover or digital edition, has been restructured to the point that it is not compatible with the original release and contains expanded details and options for all aspects of play.
The Babes in the Woods Kickstarter campaign runs until February 13th. Backers can pick up a digital or hardcover copy for $12/$26 (£8.78/£19), with shipping expected in May 2021.