Eco-science fiction RPG Blue Planet: Recontact is crowdfunding a revised third edition that maintains its anticolonial themes
Laser-toting orcas fighting industrial overlords.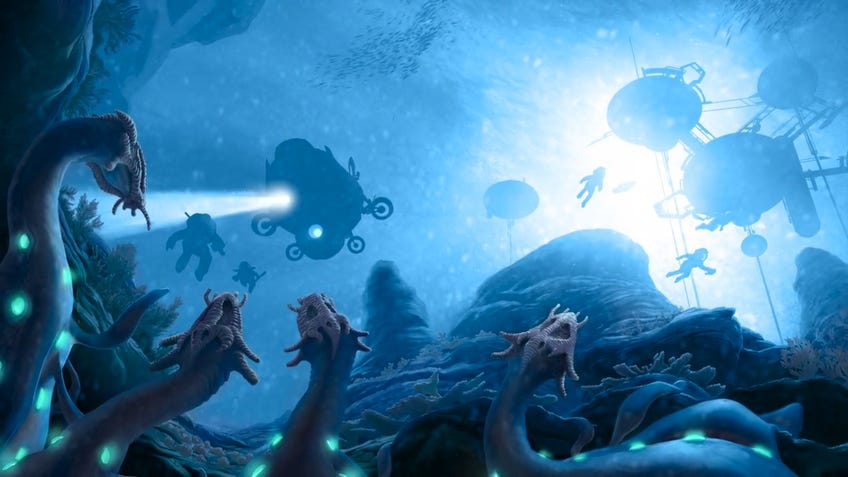 Sabotage corporate industrial projects and defend an adopted homeworld in Blue Planet: Recontact, an upcoming new third edition of the 25-year-old tabletop RPG about an oceanic world beyond earth and the struggle for its natural resources.
First published in 1997 by Biohazard Games, Blue Planet provided a setting wherein a Blight sent Earth into a decades-long economic and ecological collapse and spurred a desperate search for another habitable planet. Through sheer chance, they found the ocean-covered Poseidon on the other side of a wormhole and immediately began resettlement efforts.
Players enter the picture after corporate greed and industrial negligence threaten to commit the same series of atrocities that doomed Earth. Insurgents, resistance fighters and militant conservationists have risen up to defend Poseidon and its native habitats for its own sake and those transplanted refugees who now call the planet home.
Subsequent versions passed through the hands of publishers such as Fantasy Flight and Red Brick, but Biohazard Games reacquired the licence for this Kickstarted third edition. According to the description page, the core mechanics have been overhauled to bring it in line with the expectations of tabletop players in 2021, while also depicting Poseidon through a full suite of new artwork on the cover and throughout both the Moderator and Player's Guide book.
Additionally, the design team have updated the technological expectations to account for modern advancements - enshrining the original's hard science justifications for its worldbuilding decisions. Players can look forward to exploring new locations and interacting with several fresh factions in addition to those found in the first edition.
What hasn't changed is Blue Planet's core narrative tensions. Past editions wanted to provide a world on the knife's edge of war over natural resources and society's role as stewards of the planet. The creators stressed the importance of those kinds of stories in 1997, and not much has changed in the decades since.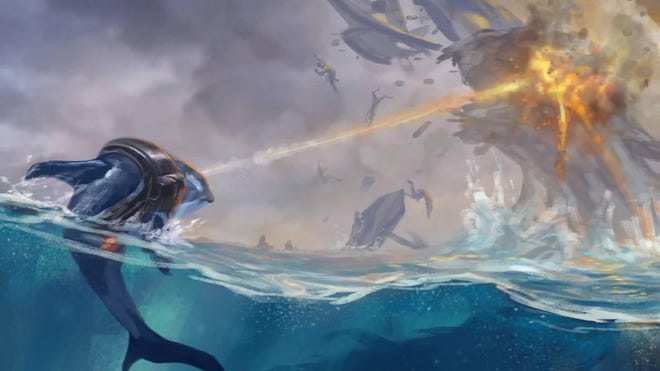 "The themes will remain staunchly pro-environmental and anti-colonial," the description page reads. "Though updates, sensitivity edits and additions are being made throughout, we believe Blue Planet's deep setting is why the game has endured, and so we are not making major alterations to that essential content." Those interested in reading more before pledging can download quickstart rules from DriveThruRPG.
Blue Planet: Recontact's Kickstarter campaign has already successfully met its initial goal of $30,000 (£21,809) and will remain open until May 4th. Backers can secure a digital or hardcover copy of either sourcebook for $18/£13 and $60/£44 each, respectively. Discounted bundles are also available, with shipping expected to begin in October of 2022.