Critical Role studio's horror tabletop RPG, Candela Obscura, will come out next month
Just missing the Halloween period.
Candela Obscura, the horror tabletop roleplaying game created by members of the Critical Role team, is set to be released next month.
Originally revealed earlier this year and featured within an actual play series – wherein people are filmed playing a tabletop RPG – starring the cast of popular Dungeons & Dragons series Critical Role, Candela Obscura is a horror TRPG set during the early 20th century. The RPG was co-designed by Spenser Starke, who is also a producer for Critical Role Productions, and Rowan Hall and will be published by Darrington Press, a publisher that was founded by Critical Role members.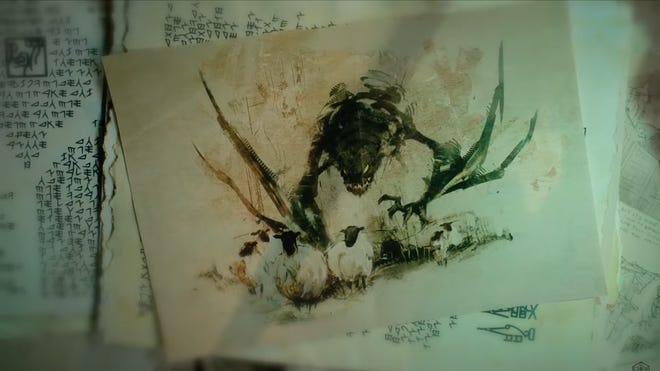 Candela Obscura is based on the Illuminated Worlds System – a gameplay formula co-created by Stras Acimovic, a co-designer of Blades in the Dark, and Layla Adelman for Darrington Press and its various TRPGs. The Illuminated Worlds System has players using a pool of d6 dice and is intended to support smaller campaigns, with a quickstart document for Candela Obscura having been made available to download for free since May of this year.
The upcoming tabletop roleplaying game sees players becoming investigators operating during the 1920s in a world wherein strange happenings and occult occurrences take place. As members of an "esoteric order" players will be following clue trails to find the truth behind the mysterious events with the potential for encountering danger along the way. In his overview of the quickstart guide, Chase Carter found that Candela Obscura pulled the punches when it comes to providing a horror experience but had some "solid" elements like character creation.
Watch on YouTube
Matt speaks with Spenser Starke about Daggerheart at Gen Con 2023.
Alongside Candela Obscura, Darrington Press is also set to release a fantasy roleplaying game called Daggerheart which is designed for longer campaigns and deep character progression. Matt Jarvis met with Starke at Gen Con 2023 earlier this year to discuss what players can expect from the upcoming RPG and whether it has the potential to dethrone D&D as the seminal fantasy TRPG.
The core rulebook for Candela Obscura will feature 204 pages, rules to allow players to create and control their own characters, rules for running the RPG and four fully written assignments for players to embark upon. Candela Obscura is set to be released worldwide on November 14th for $40 (£32)
.